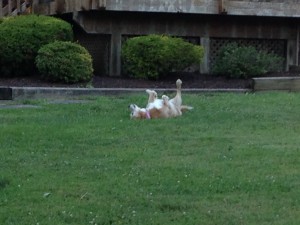 Zomigawd! Where did WUL go?!
I'm really, really sorry. I truly didn't mean to simply blank on you and disappear. The thing is, we're working on a new look and feel for WUL, as well as incorporating it into my business site (yes, I decided I needed to drink my own coconut water).
So we've been working on that, and it's going so well (really, we keep making it better and better), that it's taking a little more time than we thought it would.
I can't give you an exact date, but it will be soon… and you will have WUL back. I promise. So please don't go too far.
In the meantime, there are a few things you should know:
We had a super #measurePR chat with Brian Vickery in September, but I'll post the recap once we're back up and running.
Please save the date of Tuesday, Oct. 7, 12-1 pm ET, for this month's #measurePR. We'll do a community chat, so bring yourselves and your questions!
I'm speaking at the 2014 PRSA International Conference in DC not once, not twice, but thrice, between Oct. 12 and 14. So if you're heading our way, please let me know so we can meet up.
I hope the last quarter of 2014 has started off on a hopeful note for you. I'm really looking forward to getting WUL back up to speed – and thank you for hanging in there with us!