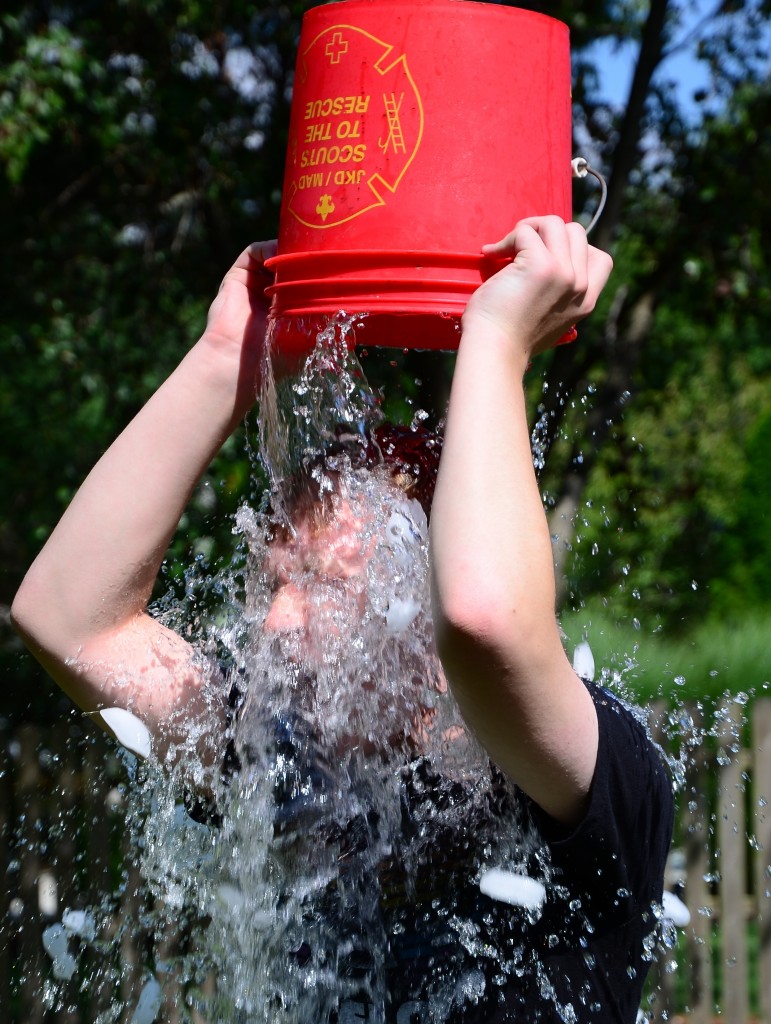 I know it's not Monday, but everyone's just going to have to live with a bonus roundup this week!
So: are you in the +1 or -1 camp regarding the #icebucketchallenge? Either way, you're talking about it… right?
It's been pretty remarkable to watch. So we thought we'd end the week with some of the most interesting posts we've seen on the phenomenon.
Image: slgckgc via Flickr, CC 2.0
1. ALS Ice Bucket Challenge: Who really benefits?
Why: Is the challenge merely "slacktivism" that makes us feel good, or can it really make a difference? Mark Schaefer offers his video response.
2. 22 People Who Should Have Definitely Not Taken The Ice Bucket Challenge
Why: The challenge doesn't always go down as planned. This is really funny, so props to BuzzFeed for sharing some hilarious Ice Bucket Challenge fails.
3. Is A Downer News Cycle A Factor in the ALS Ice Bucket Challenge Success?
Why: Life, in general, around the globe, hasn't been much fun lately. Beth Kanter reflects on how the downer news cycle may have helped turn this whacky challenge into a social media sensation.
4. Hey Cynics, Hold That Cold Water: Why The Ice Bucket Challenge Worked
Why: Critics have labeled the Ice Bucket Challenge as nothing more than a stunt that encourages narcissism as opposed to genuine philanthropy. In this post for Forbes, Tom Watson debates this theory. (The last four words of the post are really powerful.)
5. Are Memes Really Just Slacktivism?
Why: The popularity of the Ice Bucket Challenge has created a surge in email sign ups, Facebook "likes," and donations for ALS organizations. Allyson Kapin examines the challenges [sic] they will need to overcome to keep this new audience engaged.
6. What An ALS Family REALLY Thinks About the Ice Bucket Challenge
Why: Everyone has heard what critics have to say about the Ice Bucket Challenge, but how do those directly affected by the disease feel?  Bo Stern, the wife of an ALS sufferer, reflects on the realities of living with this debilitating disease and why increased awareness is priceless.
7. 5 PR Lessons from the ALS #IceBucketChallenge
Why: The Ice Bucket Challenge is redefining social media campaigns. Rosalie Morton explores the lessons we've gained from this viral hit.
Have you taken the #IceBucketChallenge? If you're challenged to do so, will you?  Please share in the comments below.
Also… I'm on vacation! So that means WUL will join me in basking in the sun, and will be back after Labor Day. Till then… be good!