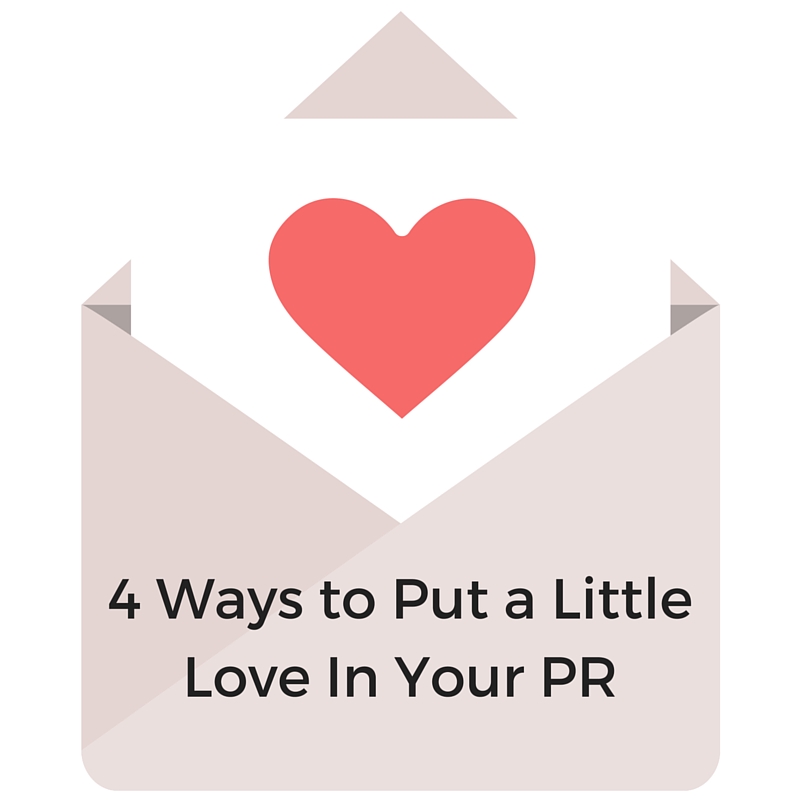 Kirk Hazlett wrote a terrific guest post here on WUL a couple of days ago. Among other comments he made, this one stood out to me:
"The modern-day work environment doesn't do a whole lot to help the situation either, especially for those of us who work in public relations and find ourselves communicating more and more via social media platforms."
I've been thinking about this quite a bit. To Kirk's point: in this day and age, where we're literally working with people all around the globe, how do we do that well so that we still feel connected, like a team?
How do we leverage social media and social technologies to "put a little love in your heart"? Or rather, for folks like you and me…
How do we put a little love in our PR?
Here are four approaches that I've seen work recently, and I've been involved closely with some of them.
Note: this is not about which platforms you should/shouldn't use for collaboration; there are any number of those out there, and you should use the one(s) that work best for you and your needs.
This is more about the effort you put into those collaborative spaces, so that those you're communicating with really feel as if they're part of your team.
1. Bring your audience into the story.
Grease: Live, which aired this past Sunday – and which I not only set an alarm for, but watched (and sang) all the way through – did a brilliant job of this. Among other elements:
they used Facebook Live (video) on their Facebook Page to give fans behind-the-scenes moments they wouldn't get anywhere else. For example, Julianne Hough (Sandy) executing a quick wardrobe change in a golf cart.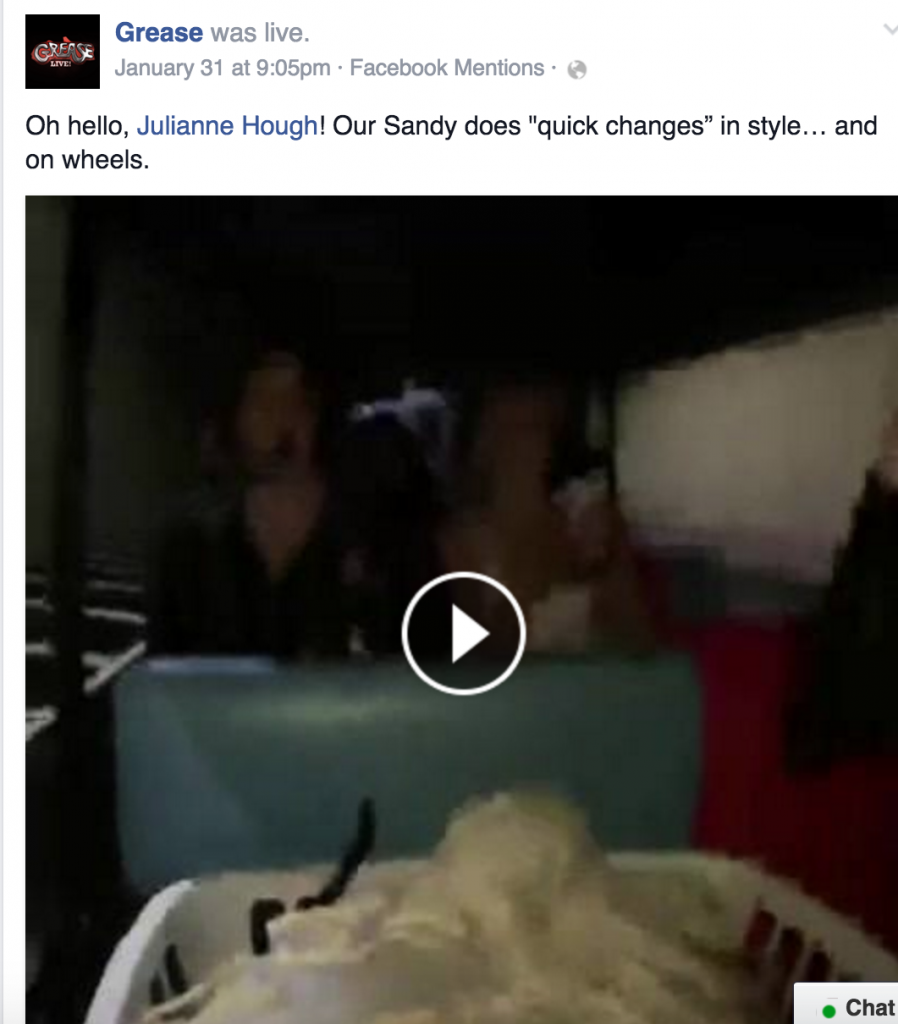 Which Grease fan wouldn't want their very own Rydell High yearbook photo? Well, you could (and still can) Grease Yourself!
You could add a reminder to your calendar so that you didn't miss the live event of the year (OK, January). They used CalReply.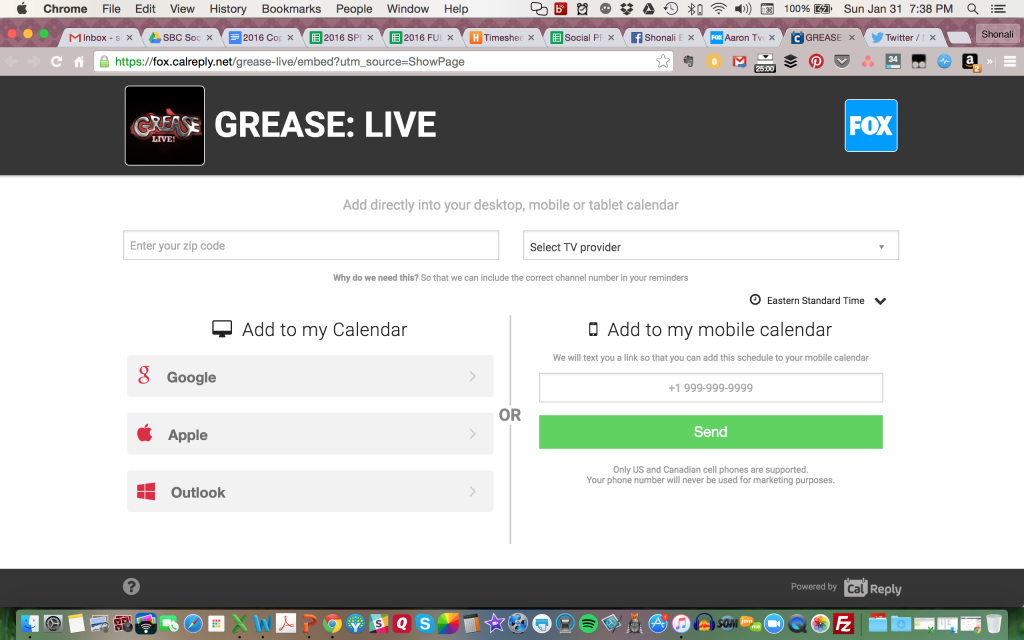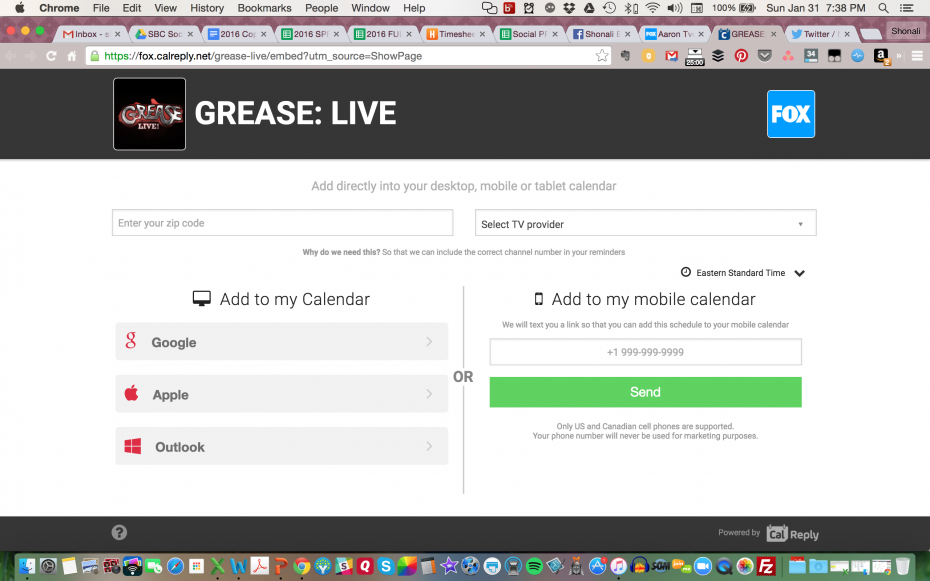 Of course, they're still marketing the show, the videos, the replays, the products, the look… that won't (shouldn't) stop any time soon. But leading up to, during, and after the show, I really felt I was a part of something quite special… like I was on #teamGrease.
2. Be an equal among equals.
On Monday, I had the pleasure of participating on an FIR guest panel along with Chip Griffin and Doug Haslam; this has been my second panelist visit to Shel Holtz' long-running podcast.
Shel sets up a collaboration space on Rizzoma, in which everyone can add story ideas and comments. Then, when we're ready to record, he dials everyone in via a Skype group call, which means we can all see each other (unless someone chooses not to turn their camera on, which would just be gauche among friends and colleagues).
This is as close to replicating an in-studio experience as you can get. Collaboration platforms like Slack work great, but they can't replicate the non-verbal cues and/or inside jokes for which you have to actually be able to see someone's face.
However, what really impresses me is the lengths Shel goes to, to ensure his panelists feel some ownership. The Rizzoma space isn't just for show; he makes it a point to source story ideas from each panelist. As a result, the final run-down could be 80% panelists, 20% Shel. Now, that's really collaborative.
3. Involve your audience in shaping your content.
Shel Israel is embarking on his 3rd book in four years, which he will co-author with Robert Scoble (disclosure: I managed PR & marketing for their second book, Age of Context, in 2013).
Just as they did the last time, they are self-publishing the book… and just as he's done for his last three books, Shel is making his book as collaborative as possible without actually having hundreds of guest writers muddy up his unique and lyrical style.
How? Just as he's done in the past, Shel has set up a private Facebook group for the forthcoming book, Beyond Mobile. He shares and asks for feedback on everything from the cover design to drafts of the chapters… and he gets it.
By bouncing ideas off of his community, many of whom are influencers in their own spaces, Shel is laying a PR foundation for the book before it's even released. But more than that, he's building and extending his already extensive community.
Because when you're invested in the creation of content, you're going to help the creator(s) of that content get it out there.
4. Give the reins to your influencers and co-create content with them.
Last year, I spent a lot of time designing and creating content for an influencer marketing course – an educational program – that Traackr decided to launch. If you've followed me for a while, you'll know that I've been a fan of theirs for the better part of a decade now. I've used their software many times, and highly recommend it, even though they were not a client until last year.
Well, Traackr's Academy of Influencer Marketing finally opened its doors earlier this week. Like I said on Twitter, it was like the baby was finally born!
Next time, let's get the epidural… :) RT @shonali: @pierreloic @traackr it's like the baby's finally out! 😜

"" Pierre-Loic Assayag (@pierreloic) February 4, 2016
Now, this is a big deal.
First, not every company is driven to actually create a quality educational course for the field. Many talk about it, but Traackr is one of very, very few that has actually done it.
Second, especially because something like this can have huge repercussions on the brand, it takes a lot of courage to bring in one of your influencers and ask them to co-create this level of content with you… and then not breathe down their necks to make sure it says what YOU want it to say.
It was a joy for me to work on the course. First, because the subject matter is so interesting, and a huge part of Social PR. But more than that, I never felt like a "vendor" or outsider; at every step I felt very much a part of the Traackr team. I'm really proud of what we've created, so I hope you'll go check it out!
In closing
So, yes. We are possibly more disconnected today than we have ever been before. But at the same time, it's also possible to build connections, camaraderie, and community, if we really make an effort to do so.
How do you put a little love in your PR? Please share below, I'd love to know.