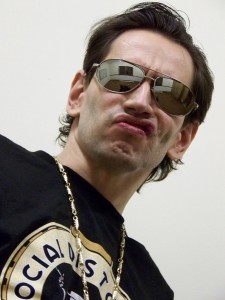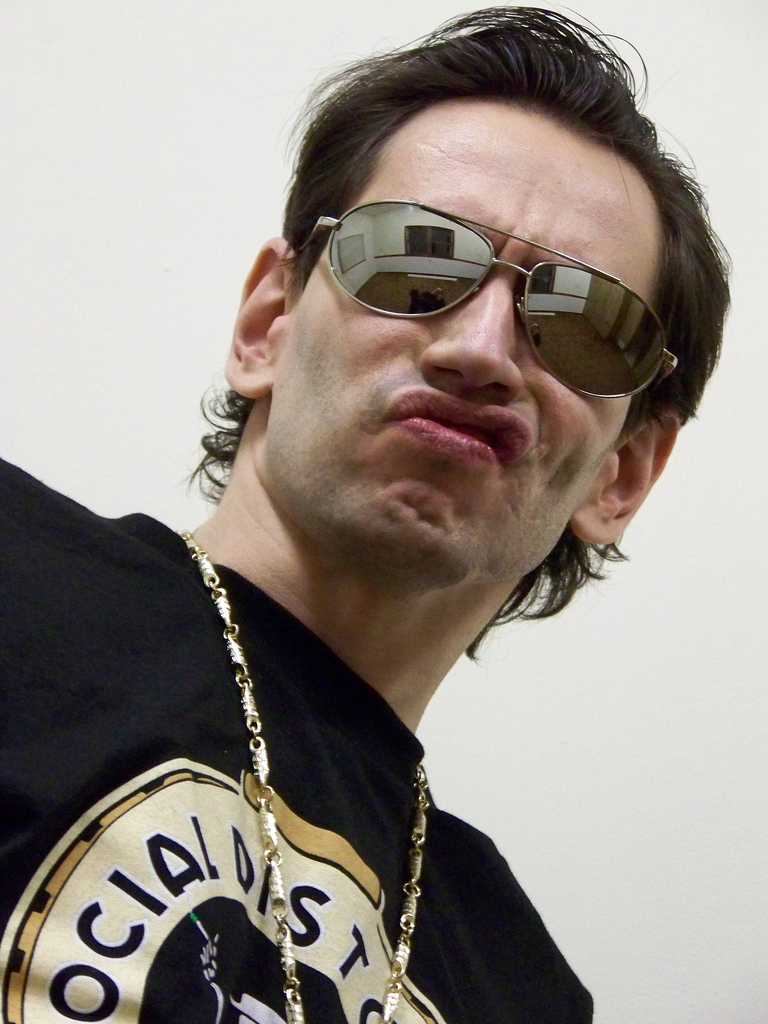 This is part of the Blogging for Grasshoppers series
I thought it had been a while since I'd done a BfG post, but I breathed a sigh of relief when I realized that, in fact, I had… even if it was a redux. Better than nothing, right?
Image: Craig Walkowicz via Flickr, CC 2.0
Here are some more cool plugins for you to try out on your WordPress blog. I found quite a few of them via Ken Mueller, by the way, so I highly recommend you read him regularly. He's a fun guy, even if he did threaten to be a barfshiner a couple of days ago.
1. WPTouch
I haven't yet included this in a round-up of plugins, but this is an ab-fab plugin that literally makes your blog mobile-friendly in just a few steps. Since I'm linking to the earlier post I wrote on how easy it is to set it up, I won't repeat myself except to say that I think this is really important to do, which is why I'm reminding you of it.
2. Onswipe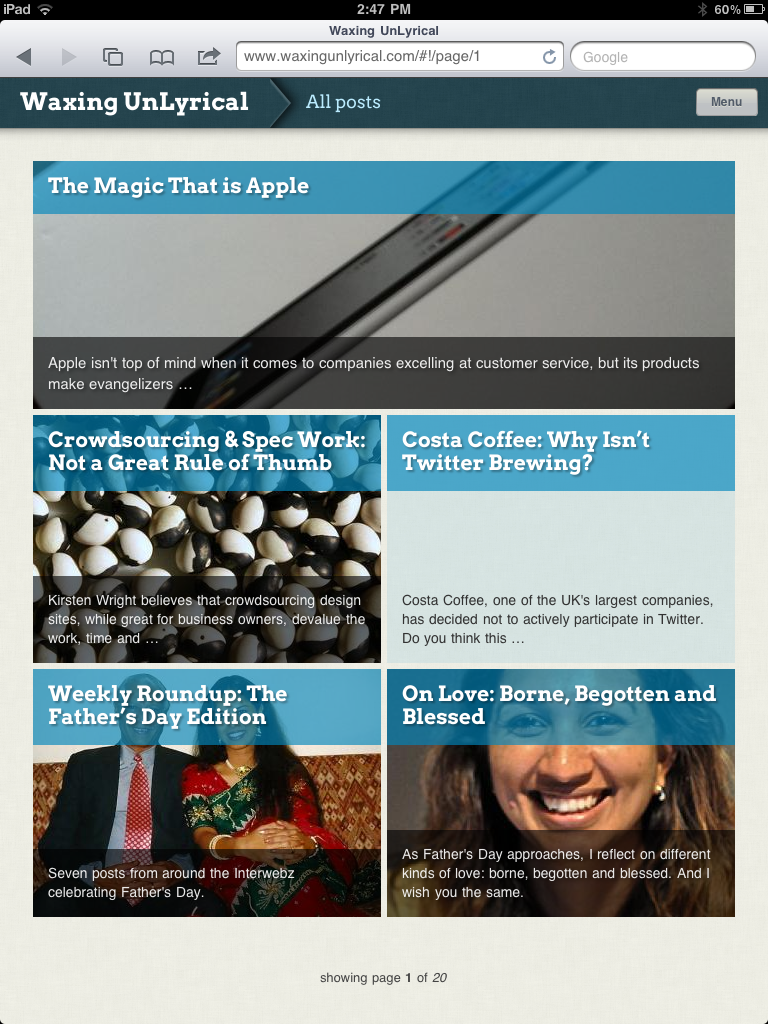 Being the proud new owner of an iPad2, one of the very first things I did, after getting my essential apps loaded (thank you Mary Barber and Terri Holley for the tips!), was to make my blog iPad-friendly.
After all, it would be silly not to (it was silly of me not to do it thus far, but let's not go there).
Onswipe is really easy to install – literally plug-and-customize-and-play – and you can even add a custom image to the "cover" of your blog when it shows up on your iPad.
And I'd be remiss if I didn't give a shout out to Tom Moradpour, who'd told me about this a few months ago, but at the time, I didn't have an iPad. See how neat the WUL posts look?
I'm still trying to figure out where the hey my springboard icon is, but that's not major. One downside to Onswipe, as Tom mentioned and that I saw in several other write-ups on it, is that embedded videos don't play. Hopefully this will be fixed soon, and in the meantime, it's still a pretty good deal. I mean, you can't beat free, can you?
3. Zemanta
John Taylor had pointed me to this a while back, and then I noticed on Ken Mueller's blog. Basically what it does is find links, images, etc., that are related to your post as you're typing, so that you can insert them if you choose. In fact, I installed it and tried it as I wrote this post.
My initial reaction to it is that it's pretty neat. However, I found it a little slow to pull up related links, especially for the ones I wanted to embed within the text, so I found myself doing exactly what Zemanta is supposed to prevent, which is having to search online for related links. In addition, if you like to type your posts in full-screen mode, as I do, you lose the Zemanta "as you write" view.
It does, however, bring up a selection of images that you can drag and drop into your post, and as it's developed, might be a great alternative to Apture (which I used to love, but which recently discontinued its little "wizard" that basically did the same thing. That said, Zemanta is definitely worth a try.
Another gem from Ken, this literally makes your posts print- and PDF-friendly. It's very easy to customize, too. Bonus: you can use it on Blogger as well as WordPress.com sites. You can see how it appears at the end of each WUL post here.
5. WP-Optimize
This is a nifty plugin that helps you clean up your database every now and again. It's perfect for grasshoppers like me who wouldn't be able to do this if I had to get all technical about it.
There you have it. Five really great plugins to rock your blog.
What plugins have you found really helpful? Please share, I'd love to rock my blog with your smarts!