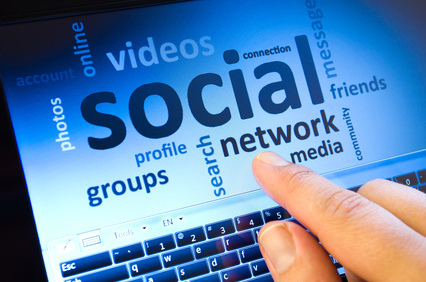 Guest Post by Alicia Lawrence
Creating a network of bloggers and journalists is a great way to provide mutual support in the world of online media. For both public relations and search engine optimization, publishing content via other people's sites is a critical part of their everyday duties.
Image: SalFalko via Flickr, CC 2.0
Not only do you have to find the right mediums, but you also have to get on the good side of the gatekeeper. Gatekeepers are the ones who control what is published on their site. Below are tips on how to build a network (and then maintain it!) of gatekeepers that will be relevant to you and your readers.
1. Find Gatekeepers with Similar Interests 
Depending on your client or company, you'll want to look for gatekeepers who have a similar focus or interest so that their readers will find an interest in your content as well. Look for online communities of bloggers and contribute to their conversations to begin building contacts in your focus area.
Here are a few ways to find topically relevant sites:
2. Utilize Social Media
Twitter and LinkedIn are great ways to get introduced to gatekeepers. Your first contact doesn't have to be a pitch. Interact with them on Twitter, comment on one of their blog posts, or even just retweet one of their tweets to let them know you are paying attention. Figure out their interest and be a real person when outreaching, not just an automated drone.
Twitter is a great platform to find and connect with gatekeepers. Use tools like Twellow and Followerwonk to find relevant gatekeepers. One of the greatest aspects of Twitter is people's acceptability to random introduction. An editor at Forbes would definitely ignore my phone call, but he would be more inclined to interact with me via Twitter.
3. Keep the Focus on the Readers
When contributing content, don't let your network fall into the trap of becoming a self-promoting circle of advertisement. Always remember to write for the reader and keep the reader's needs above your own.
As an example, the 12 Palms Recovery Center maintains a blog that provides information for families and individuals affected by drug abuse. Their blog provides a service to the reader first and foremost; if a reader then visits their website, it is because their blog was helpful. Self-promotion would detract from the message and would not help readers to get the help and knowledge that they are seeking.
When you are pitching the gatekeeper, make sure above all your content will help the reader. While you can reference your product don't make the entire article self-promotional.
4. Build Your Brand and Expertise
Journalists are always looking for quotes and reliable sources. It's important to build your brand and specify a few employees with specific expertise. Let the journalist know you are there to help him or her. Email them the bios of the experts and offer an interview. If you know of anything particular going on in the news, pitch a unique angle where your expert's knowledge would be a reliable source.
5. Stay Professional and Friendly
When building a successful network, make sure to keep professionalism at the forefront. Even once you have made good contacts and have begun to form a network, it is important to keep in contact with the gatekeepers. Never get angry with a gatekeeper if they reject your story. They are just doing their job, and keeping persistent with a friendly attitude will go a long way
Wish them a happy birthday or congratulate them when you see a tweet about their child graduating. Keep up-to-date with what gatekeepers' posts, and maintain personal contact with each of them to keep your network strong.
Do you have a great community building strategy? How do you connect with other bloggers and gatekeepers? Please share in the comments below!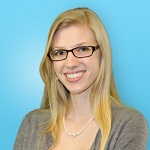 Alicia Lawrence is a Harrisburg-based writer and entrepreneur specializing in communication and health. Alicia works as a content coordinator for WebpageFX and is the founder of MarCom Land. For more about Alicia, visit her website or follow her on Twitter @Alicia_Lw.