Estimated Reading Time: 4 minutes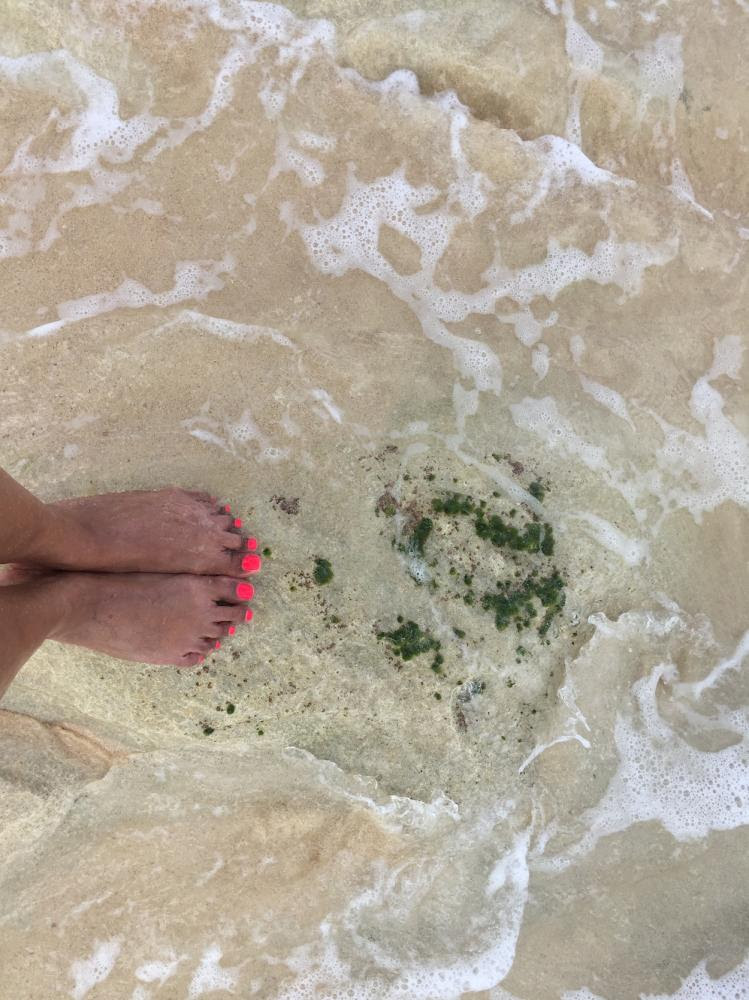 So I just got back from a beach business getaway to Antigua (you might remember my telling you about it a few weeks ago).
OMG, it was awesome.
As is the new normal during any getaway that involves sun, sand, surf, and excellent wi-fi, there were lots of #toeselfies (yes, this is a thing) posted on social media. Like the one you see here.
Which invoked mock threats from various friends of, "If I didn't like you I'd hate you right now," and the like.
And as much as they led to tons of good-natured teasing about being "Ms. Toes" (even my pastor got into the act yesterday after church!) they were also instrumental in my continuing to network … even while I was abroad.
How?