Estimated Reading Time: 2 minutes
There isn't one.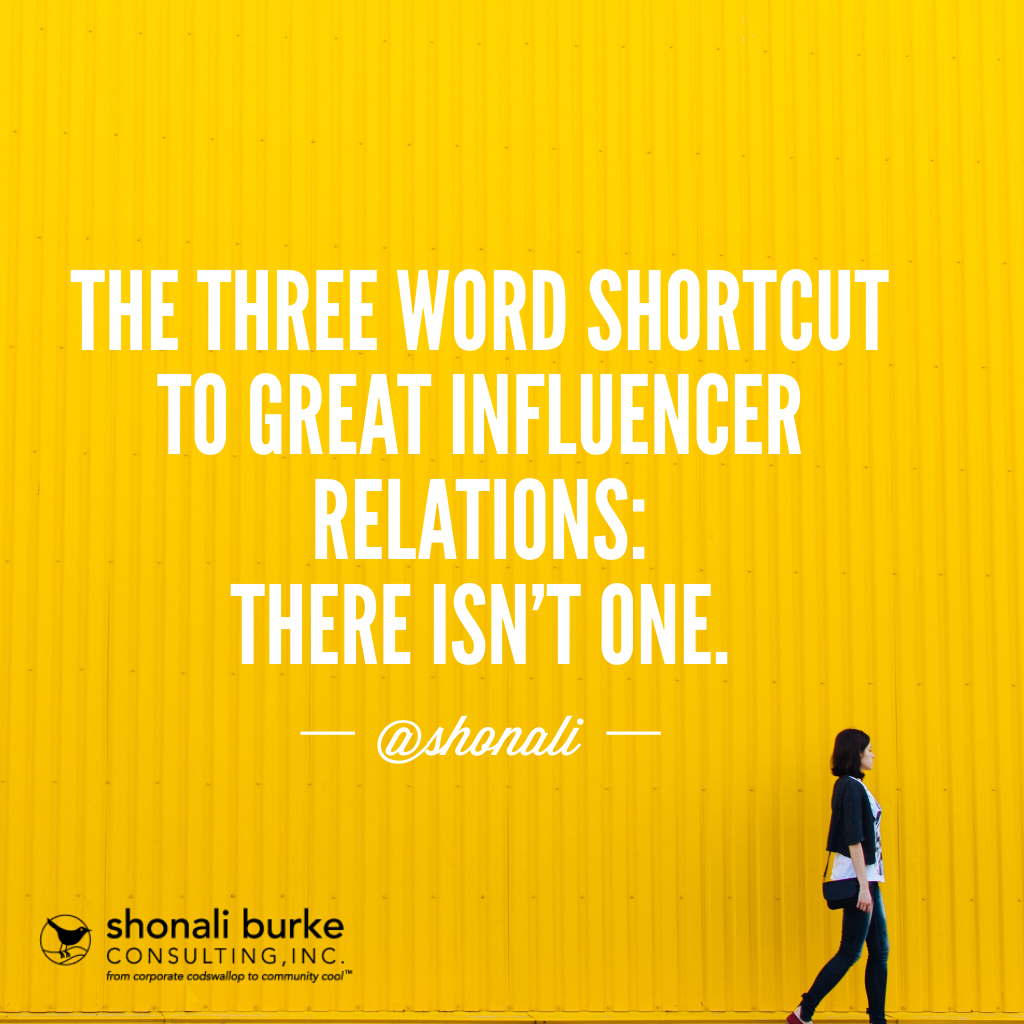 Recently I've been getting a lot of pitches from companies wanting to "leverage" my "influence." That's not surprising, since "influencer marketing" is the buzzword du jour.
So it's also not surprising that for every company or marketer who's trying to do this thoughtfully, there are tens, if not hundreds, of others, trying to make a quick buck by creating an influencer marketplace.
The thing is, you can create any kind of marketplace. You can line up any number of vendors to attract buyers, and you can promise tons of buyers to your vendors, to attract them to your particular marketplace.
Heck, you even give the vendors a cut to come to your marketplace, rather than someone else's.
Maybe a good percentage of vendors and buyers show up. And maybe some of them even buy stuff. And maybe some vendors make a little bit of money (most probably won't).