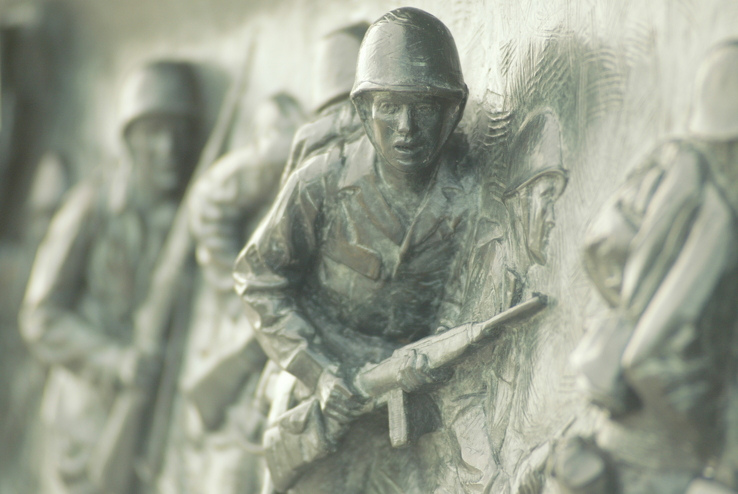 Guest post by Frank Strong
In the Spring of 2007, I returned to my full time job after an 18-month deployment that included a year in Iraq and realized that the world of public relations had changed.
While I was an early adopter of social sites like LinkedIn, most PR pros weren't generally using social media for PR purposes.
Twitter, which was founded in 2006, didn't exist when I left.

My soldiers told me MySpace was a place to meet girls, so it didn't seem to have a practical business application and I didn't want another password to remember.

Facebook had a mere 20 million registered users.

Posterous, Amplify and Quora had yet to be founded.
Image: familymwr via Flickr, CC 2.0
When settling back into my job,
I realized PR was changing, but with a little help, I adapted easily.
As I prepare for another year-long deployment, between packing and planning, I've found a little time to reflect on why: at times the work in uniform can be amazingly similar to my work in PR.
Many people think of weapons, tanks and helicopters when they think of the Army.
But just like there's more to PR than just publicity, there's much more to a day in the uniformed life than just maneuver. Here are six things the Army has taught me about PR:
1. Engage.
It's the title of a popular book on social media. To the Army, engagements often mean meeting with people in the community.
This is an important tool in both a counterinsurgency strategy and a PR campaign.
An insurgency lives through support of the people. If we engage the community, build trust, and demonstrate they have a vested interest in the outcome, we might tip the scale of favor.
Likewise, these are also the fundamental building blocks for success in social media for any organization.
2. Sphere of Influence.
The people we want to engage are the "influencers" – people who have the ability to cause measurable actions.
The Army uses the term sphere of influence or "SOI," which means understanding the social dynamics and hierarchy in the physical world.
Which tribe is affiliated with another?

What links or separates two local political organizations?

Is the source of conflict ethnic or sectarian?

Who will the people follow?
These are the similar to the types of questions we consider when planning PR strategies both on and offline.
3. A bigger perspective.
It's easy to get wrapped up in the day-to-day of our own little worlds, yet the PR pros that excel are those who have the ability to connect seemingly disparate dots, to identify trends and nest their ideas neatly within those trends.
Living amid another culture, learning a bit of their language and understand the history has given me a broader perspective.
In business and PR, the Web is making the world a smaller place. Our influencers and audience may, in fact, reside outside the borders of the United States.
I literally have dozens of connections on Twitter with PR pros in the UK, Singapore and India, for example.
4. Prioritize.
My First Sergeant is my right-hand man, the most senior enlisted soldier in my unit and certainly the most experienced.
He includes a quote at the bottom of his email signature block that reads, "When everything is a priority, nothing is a priority."
It's a constant and tactful reminder to my younger enthusiasm, which might otherwise drive me to develop a more aggressive training schedule that's beyond what can be realistically accomplished.
The translation to my work in PR could not be more closely correlated.
Amid a landscape that is laden with opportunity, we might be tempted to sign up for every new social media service at the expense of focusing on those that will return benefits to the organization.

While it's worthwhile to experiment, we have got to prioritize.
5. An extended community.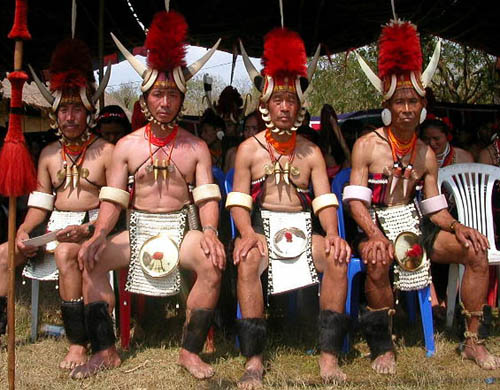 Every leader in the Army is trained to put their soldiers first, but putting them first means more than just taking care of soldiers: it means taking care of their community.
Image: rajkumar1220 via Flickr, CC 2.0
Especially in the reserve components of the military, when you call a soldier to active duty, the change is stressful for those around them.
Spouses are separated by thousands of miles, perhaps raising the kids on their own, and employers are stuck trying to cover the work load.
These sacrifices are every bit as patriotic as the soldier's service and if the community around the soldier isn't prepared, then the soldier won't be prepared.
Preparing for change is a critical point we address in PR every time we launch a new product, or add more features.
We spend countless hours preparing the community with pre-briefs, developing FAQs and blog posts to address questions.
It's usually during these times we realize our community is extended – and much larger than we may have realized.
And I'd be remiss if I didn't give a shot out to my own community, including my employer Vocus, which has gone above and beyond to be supportive and understanding.
6. Stay humble.
Frank Buckle was the last living American World War I veteran and recently passed away at age 110.
In his time, nearly every American was affected by the conflict overseas.
Today, with less than 1 percent of Americans serving in harm's way, it's a very different story.
Even so, support for men and women in uniform has never been higher.
I'm always amazed when I'm out in public in uniform how many people approach me and say, "Thank you for your service."
Serving is a choice and a privilege and it doesn't entitle those serving to special recognition; though when it's offered, it's humbling.
Humility is an important characteristic for PR practitioners in social media. We are not entitled to likes, fans or followers – these are earned and should not be taken for granted.
When I return this time around,
it'll be the Spring of 2012 and I wonder what changes will be waiting.
I hope to some degree, I'll be able to keep better tabs on news from home, given the ubiquity and accessibility of Twitter and other social sites.
In the meantime, I'm hoping the Army will teach me six more things about PR.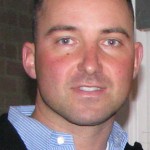 Frank Strong is the director of PR for Vocus. He blogs at The Sword and the Script. In just a few days, he will be heading off to training and then to board an airplane to serve overseas for a year.