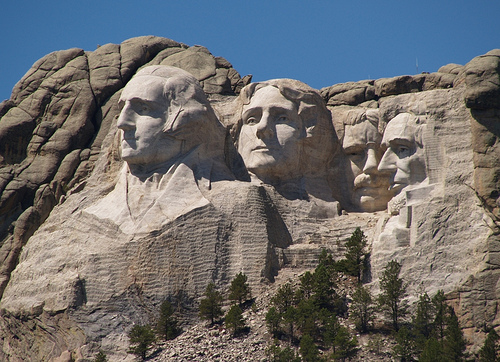 It's the President's Day weekend
here in the States, and you might be…
planning to hit the stores to find great President's Day deals, or
heading out of town for a long weekend, or
doing a lot of laundry, or
… fill in the blanks.
If you're a social media junkie like me, how about a few other ideas?
Be warned, a lot of links follow.
All part of my effort to contribute to your continuing education credits in the School of Life. You're welcome.
1. Indulge in some heretical productivity.
2. Plan ahead for the slow times… 'cos you know they're bound to come.
3. Brush up on how you can make your WordPress blog cleaner and cuter.
4. Figure out what your story arc is – whether as a public relations professional, speaker, or business owner – and how to tell it.
In other words, can you pull a Loretta when starting a speech?
5. Spend some time tweaking your Facebook business page.
6. Get a head start on "cheating" on your taxes… legally (April 15 will be here before you know it).
7. Even if you don't get him (I don't, but then, I'm not a teenybopper no more), think about what you might learn from Justin Bieber.
That should be enough to get you started. I'd like reports on how your homework went, please.