Guest Post by Vincent Clarke
In less than five years, smartphones have completely changed the way we communicate with each other and access our information.
But with data plans and phone upgrades costing us a fortune nowadays, wouldn't it be nice to have a couple of apps that could earn you some of that money back for a change?
Image: Jewels Globe URL via Flickr, CC 2.0
It's become quite the decade of learning to make money online right from your computer. Many of these were just blatant scams, and yet the curiosity remained.  Sounding even more unusual is the idea of making money directly from your phone.
Like it's almost too good to be true.
But the following apps are real, legitimate ways to make some extra money right from your mobile phone. No subscriptions, no hidden fees, no credit card authentications. Just real people, asking for real simple services, for some real compensation.
Check out this list of 8 free smartphone apps that can earn you money:
Basically what you do with this app is build up reward points by just scanning the bar code on specific products from select stores.
Once you've scanned a sufficient amount of products, you redeem enough points for gift cards and other related prizes.
Some notable companies that participate are Amazon, Home Depot, American Airlines, Bath and Body Works, Neiman Marcus, Fandango, and several others.
This app allows you to upload photos and videos from their smartphone and share them with your friends on Facebook and Twitter.
Sounds like something you do anyway, right? Well the way you make money is from display advertising targeted to your content and product placement within your photos and videos.
It's a clever way for social media fans with a large following to monetize their creativity and influence on popular platforms.

Everybody wins.
Have an extra space in your driveway? Why not make some extra money by renting it out for the weekend? If you live in a heavy metropolitan area with very expensive street parking, you can list your driveway or parking spaces on this app!
You set the price, and then drivers contact you if they want to rent your driveway for a couple of hours up to a couple of weeks.
It's still a small operation, but growing quickly.
A large part of marketing is about gathering and analyzing information. The Field Agent app uses crowdsourcing to get various types of data from its business clients.
The business clients (you) are also referred to the "field agent," who shares everyday information such as your location, photos, survey results, scanned barcodes and more with the provider.
You're paid anywhere from $3-$12 per job, which can be directly deposited into your PayPal account.

If you already download and use a ton of apps on your smartphone, then this app is probably for you.
All you have to do is share your opinion on them with your friends to earn money and other prizes with this app.
They offer points in exchange for app reviews, and after a certain amount of points, you can exchange them for cash via PayPal (ou can also get premium apps for free in exchange for a review).
You're probably familiar with this one. Another cool way to make some money on your smartphone is to fill out some surveys.
There are many established companies online that already deliver this service, but iPinion allows you to do it straight from your smartphone. You can exchange the points you earn for cash rewards and gift cards as well.
So the next time you're stuck at the dentist's office waiting for your appointment, why not make a few extra bucks?
Have an extra bedroom in the house? Well then you can rent it out right from your smartphone.
Set your location, and various requirements such as maximum stay and the amenities guests must provide for themselves, and then post! You set the price and confirm the arrivals.
Simple, fast way to earn some extra cash from the comfort of your home. Literally.
Earn money while eating, shopping, and exploring the city. This is a great way for companies to find re-sellers that are putting out the wrong prices.
As the user, you'd go to a "shift" or assignment, and take a quick snapshot of a price or the location of a product. You can look up shifts that are closest to your area and earn cash for every successful shift that you complete.
 So go forth and be prosperous.
And if you have any great money makers of your own, drop them in the comment box below. Life is better when we work together!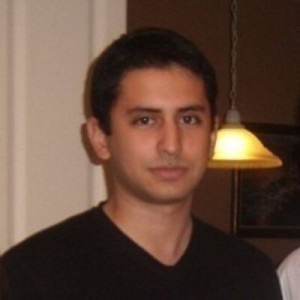 Hailing from sunny south Florida, Vincent H. Clarke is an inbound marketing analyst and blogger for USB Memory Direct, a leader in the custom flash drives industry. He is obsessed with mobile technology and mobile engagement, and does inbound marketing and start-up consulting. In his free time, he enjoys writing about marketing and technology.