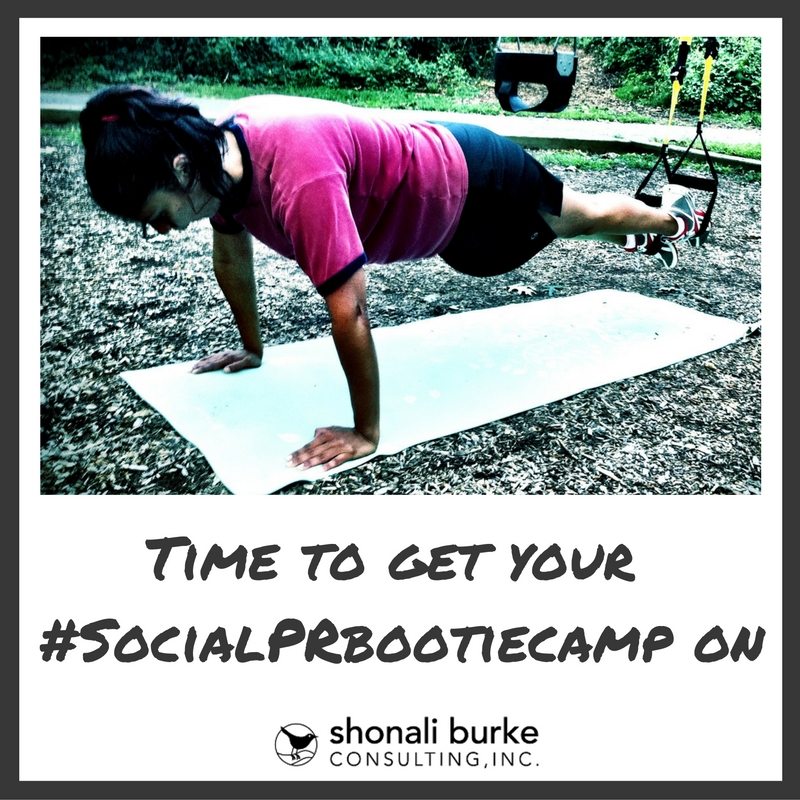 I cannot believe it's already December. Where did the year go?!
Regardless of where you're based, I'm guessing you're thinking the same thing, and are indulging in some end-of-year introspection … or maybe just crazy holiday shopping.
Who on earth gives a bat skeleton as a gift?!
Yet, as the holiday madness descends, I'm guessing you also want to get in great Social PR shape for the New Year.
So my pre-holiday gift to you is an easy, quick, free Social PR training experience via the #SocialPRbootiecamp.
Easy, because it can't get any easier than turning your email inbox into a lab.
Quick, because it's only three lessons. Which are, therefore, called Quickies.
Free, because, well, no money. (D'uh.)
The #SocialPRBootieCamp email training is about as close as you can get to The Social PR Virtuoso® Master Course without actually being enrolled in the course.
Because even if you're NOT a Virtuoso, I want to help you get ready to kick some serious Social PR butt in 2017 … and this is my way of doing so.
Here's how you get started:
Sign up for The 7C Social PR Framework™ Blueprint for Success. This is a completely free, extremely high-value guide I put together to my 7C Social PR Framework, and includes some killer worksheets to boot.
Make sure you CONFIRM your email address via the confirmation email that will come to you. Because I can't send you an email course if your email address isn't confirmed in my system. Please check your "Spam" folder if you don't see it a couple of minutes after you subscribe (and if it IS in "Spam," please whitelist my email address).
Keep a close on on your inbox ONE DAY AFTER, and look for an email with the words, "Quickie #1" in the subject line.
And then… open, read/watch the lesson, do your homework (see below), and lather/rinse/repeat the next couple of days.
Speaking of homework, you'll be directed to my Social PR Posse Facebook Group once you sign up, because that's where you'll share your #SocialPRbootiecamp homework.
Def do this when you get the prompt, because it is really a kick-butt group, and you will learn SO much from the folks in there. I guarantee it.
That's it – told you it was easy!
Now, once we're done, you'll also have a chance to take me up on a special offer… which I hope you will, but even if you don't, you'll be in great Social PR shape for 2017.
Fair, yes? I hope to "see" you in the #SocialPRbootiecamp.
Happy weekend!
(ed: At my free live Masterclass you will learn to turbocharge your Social PR career and perform at an elite, superhero level. Sign up now!)