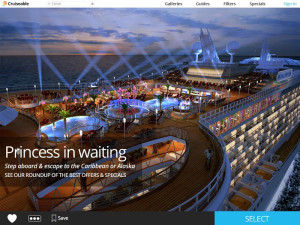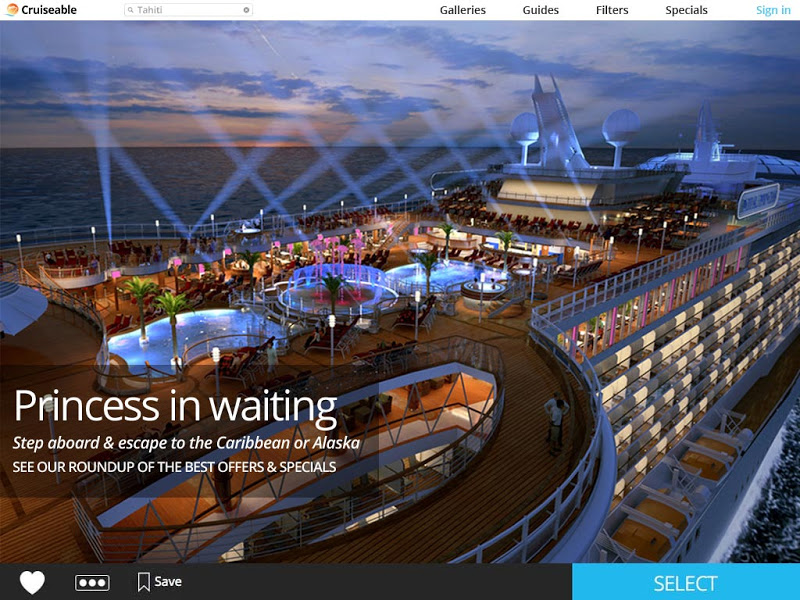 Guest Post by J.D. Lasica
Regular WUL readers know that Shonali (a friend and former colleague at Socialmedia.biz) showcases guest posts about how to build, engage and sustain an online community, among other things. Lots of case studies and lots of stories of success and failure.
Today I'm here not with a success story, but with a quick back story and a set of assumptions. And I'm hoping you can tell us if our strategy makes sense or if it sucks (don't hold back!), so that others might gain insights for their own community efforts.
First, the back story.
We just launched our travel tech start-up, Cruiseable, three weeks ago after a year of work. Our team's goal is to help bring social, mobile and digital to the cruise world – a huge, sprawling, largely analog $38 billion market.
For me this is as much a cause as it is a business play. I love to cruise, but it's frustrating that there's no site or app to help me discover the wide assortment of cruises that are a good match for my travel style and budget – and to help me book the right voyage to the right destinations.
I know that my peers in the digital generations don't want to traipse down to a storefront to spend an hour with a travel agent. We're "Generation Do-It-Ourselves" and today's online solutions are just a painful gauntlet of confusing drop-down menus.
So our ragtag army of cruise bloggers, travel writers, technologists and travel professionals teamed together to reverse-engineer the cruise discovery, planning and booking experience.
Here are the working assumptions we're beginning with for our website and mobile app. Feel free to challenge, push back and knock "˜em down!
Assumption 1: Create content
A year ago we set out to build a travel company and cruise discovery engine, but along the way Cruiseable turned into a travel and cruise publication as well. Surprise! Instead of launching the site and hiring marketers to do content marketing, we brought on bloggers and writers who helped us create a rich foundation of smart, informative travel guides, cruise reviews, consumer how-to articles and Visual Lists, a new content format we're pioneering.
Assumption 2: Build a platform
Our roots are in Silicon Valley, so we knew we didn't want to just create or license expert content. We wanted to give cruisers the tools to tell their own stories and share their experiences through text and media. People trust recommendations from peers and strangers over established experts.
So we spent months creating an entirely new CMS (content management system) from scratch – WordPress didn't have the firepower. Users can write a review, create a story, share a discovery, upload a photo and include any of our 10,000-plus destination and ship photos in their write-up. Nobody else lets users do that.
Assumption 3: Give people the right decision tools
I suspect a lot of WUL readers are like me: We'd rather arrive at our own decision rather than have a travel expert tell us which ship to sail on. So our team created a set of "Bliss Filters" – sliders that let users fine-tune the kind of experience they're looking for, whether it's a romantic getaway, a family reunion, a fine dining experience or a cultural adventure. See for yourself – play with them at the top right of any page on Cruiseable.
Assumption 4: Don't be overly salesy
Most travel ecommerce sites are old school with big toll-free numbers plastered everywhere and butt-ugly web pages crammed with banner ads and deals-deals-deals.
We hired a world-class design firm to create a simple, elegant UX (user experience), borrowing the Google ethos of less is more and the Apple aesthetic of restraint and simplicity.
All along the way, we kept asking ourselves, "What can we take out?"
Calls to action are subdued. If you want to contact us, just click or tap the "Book It" button. We replaced the cruise lines' over-the-top marketing come-ons with helpful, informed consumer journalism. We're not an online sales brochure, we're a resource to help people make informed decisions.
Assumption 5: People respond to big, beautiful images
Society is becoming more and more visual, so we've been focusing on highlighting big, beautiful images. We have more than 10,000 high-quality photos – spectacular shots of polar bears, aurora borealis, coral reefs, ancient ruins – that we've curated and optimized.
Like Pinterest, we hope to attract users through an emotional visual appeal.
We think people will create bucket lists and wish lists of stunning destinations, regardless of whether they're planning to take a cruise any time soon.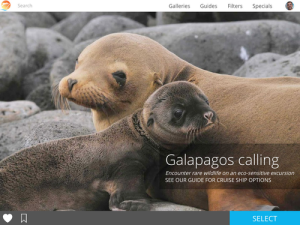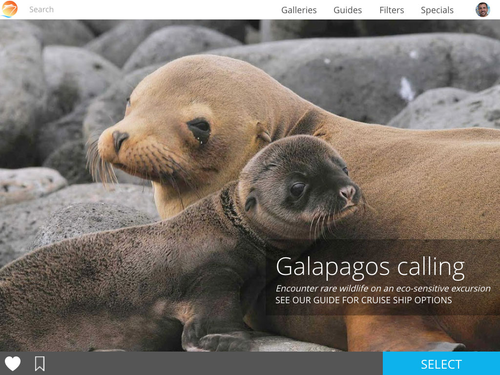 Assumption 6: If we build it, they won't come
My years in social marketing tell me that, yes, we need to infuse our content with SEO goodness, with keywords and structured data and optimized metadata.
But if we just build it, people won't come in droves.
So our small marketing team is now working to grow our user base and nurture our new community. Our go-to-market plan consists of a Cruise Ambassadors program, influencer outreach, word of mouth through Facebook, Pinterest and Twitter, targeted campaigns, email marketing, growth hacking and guest blogging – like this post.
What do you think – are we on the right track? Out of our minds? What tools are we missing? Know anyone in the travel space we should be collaborating with? Let loose in the comments and thanks for sharing your wisdom!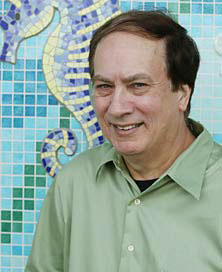 J.D. Lasica is co-founder and chief cat herder at Cruiseable. He is an entrepreneur, journalist, author, blogger for 14 years, and has spoken on four continents about social media and user-created content. Follow Cruiseable on Facebook and Twitter.