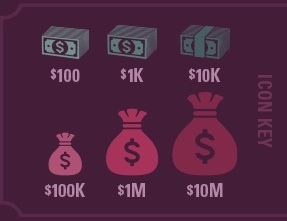 My friends over at Rad Campaign gave me a heads up on an interesting infographic over at craigconnects, that says it "cracks the crowdfunding code." While it does not draw on primary research, it does pull from reliable sources and positions the information well.
Over and above that, crowdfunding is integral to the #HopeProject campaign SBC is working on for Milaap (disclosure: client), not to mention building and motivating communities to do good is a particular passion of ours, so I figured I'd share it with you.
Here are some of their insights:
Fundraisers who use a video raise 2x more than those without videos
More than $19M online donations were processed on #GivingTuesday in 2013
Over $9,000 on average is raised on nonprofit campaign crowd funding pages
Content really does rule
I wondered what other tips professionals might have. Here's what Rob Wu of CauseVox, which is featured in the infographic (disclosure: Rob is a friend and I have advised him in the past) had to say:
"I believe that crowdfunding is more about being good at digital marketing rather than traditional fundraising. Because of that, content marketing is a huge crowd funding tactic that demonstrates success. Sixty-one percent of our campaigns that have raised funds use content marketing as part of their campaigns. Telling a compelling story has always been huge."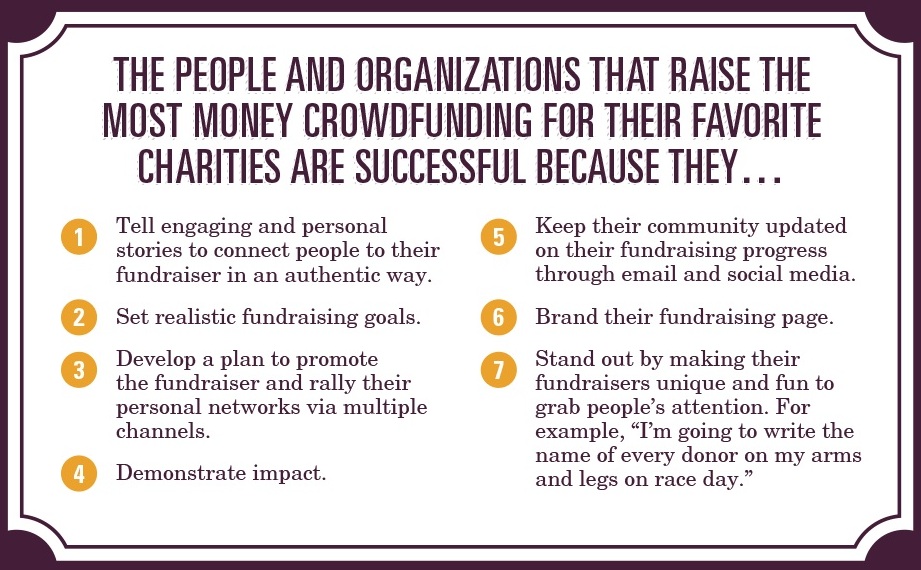 Tip #8
Debra Askanase, who recently joined the National Brain Tumor Society and who worked at FirstGiving in the past agreed that the tips in the infographic are spot on. She added an eighth:
"Have a team of super supporters ready and committed ahead of the fundraiser. Ask them to commit to types of supporting activities, such as writing emails to friends, raising a certain amount of money, and being a 'social media buzz creator' on behalf of the fundraiser."
I'll give the last word to Rob:
"For personal crowdfunding campaigns, the quest/voyage story works the best as a way to pull people into your fundraising journey. Beards for Boobs does a great job [of] that on CauseVox."
What do you think of the infographic and the state of crowdfunding; and do you have additional insights to share? I'd love to hear them if so! Also, I pulled a few elements of the entire infographic, which I received courtesy Rad Campaign.