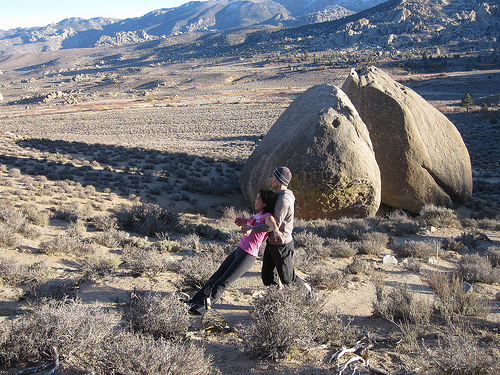 Happy Monday! Did you have a good weekend?
Image: Maria Ly via Flickr, CC 2.0
If it isn't "everything," trust pretty important when it comes to building and maintaining relationships (both business and personal). It is often difficult to win, and so easy to lose. This week's roundup focuses on trust.
1. New Pew Data Shows Millennials Are Non-Traditional, Poor, Unmarried, Not White and Don't Trust You
Why: In this guest post for Shelly Kramer's blog, Andrea Cook shares highlights from a new Pew Research Center study on Millennials. And guess what? They're not that trusting.
2. Marketing For Small Businesses: There Is Strength In Numbers
Why: In this guest post for SteamFeed, Maria Elena Duron discusses collaborative marketing. Despite the typos and sometimes abrupt sentences, it's a good read.
3. The Anatomy of a Converting Landing Page
Why: People do business with people they trust. In this very interesting post for LeadersWest, James Scherer shows you how to increase revenue by optimizing your home page.
4. Because the Door is Left Open All Day
Why: What signal does an open door send to you? I wrote this post a while back, because I thought it was a great way to explore how a little trust can go a long way when building your online community.
5. Why Brands Must Choose Influencers Wisely
Why: Influence(r) marketing is all the rage… but as Daniel Newman discusses, it's a strategy in which trust becomes all the more important.
6. Taming the Social Media Marketing Beast
Why: Does social media marketing make your head spin? Jeff Bullas offers some advice to manage the chaos while gaining credibility and trust for your business.
7. Organizational silos don't need busting. They need ventilating.
Why: Shel Holtz challenges the myth that organizational hierarchies destroy trust, communication, and growth.
How do you build trust within your business community? Please share in the comments below.