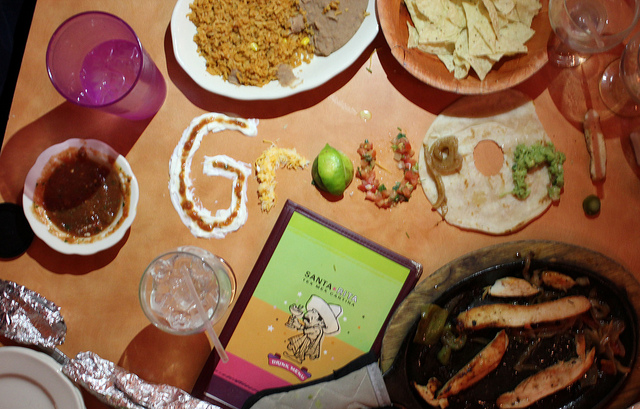 Guest post by Christopher Wallace
"Now I've… had… the time of my life…"
A few weeks ago, I enjoyed one of the best massages of my life.
You see, sometime last Fall, I bought a Groupon offered by a local masseuse. For $45, she was offering a 90-minute full-body massage.
It's hard for me to justify the usual $1/minute-or-more rate where I live, so the coupon seemed like a nice splurge to treat myself to. Of course, it was worth every penny.
Relaxed and in a state of bliss afterwards, I tipped the masseuse and chatted with her about her business. She'd sold about 150 Groupon deals, with about 100 having been redeemed thus far (we were a week from the expiration date).
Image: Groupon via Flickr, CC 2.0
She confessed that she hoped more people wouldn't call that week to use them, because she felt like she'd been giving away massages for free. Less than 10 of the 100 clients she'd served via the deal had scheduled return appointments, despite her skill (I can attest to that).
Furthermore, she explained, Groupon took 40 percent of her sale price, already offered at half its usual cost.
Doing the math, that means she pocketed just $27 for each regularly priced $90 massage she gave.
Although the $4,000 check she received from Groupon after the sale was a nice windfall, she was very certain of her decision that she would never offer a similar deal again.
A new perspective
The story gave me an entirely new perspective on the daily deal phenomenon. And I acknowledged my own guilt (I've eaten at a handful of restaurants solely because I'd purchased a Groupon or LivingSocial deal, most of which I'll never return to again).
Early on in the craze, I recall quality restaurants taking advantage of the new platform, including places I already frequently ate at. In the last three months, however, I haven't purchased a single one. The quality of the businesses using the sites, at least where I live, seems to have declined.
I don't think I'm alone in that perception. Since it's initial public offering, Groupon's stock had plummeted to nearly a third of its peak value in April. That's as good an indication as any that it's time for business owners to be examining alternatives.
I've already noticed a handful of local businesses adopting creative new discount marketing schemes:
1. The text coupon
There's a natural foods grocery store in my area that was once the sole provider of organic products around. About three years ago, both Whole Foods and Trader Joe's moved in, stealing the lion's share of the market.
I was as guilty as anybody of shifting my business to the national chain; prices were lower, they carried more options, and the free samples were hard to beat.
I recently got a text forwarded from a friend, with a number to text to the local store for a coupon that gave me half-priced groceries. I tried it out, and quickly got an automated text telling me to show my phone to the cashier and my entire order, up to $100, would be half-priced.
Guess where I buy my groceries now?
The text coupons have never been as sweet a deal as that first one, but I get almost daily offers now for free produce, pasta, flowers, and whatever else when I make a $10 purchase.
People love free. You might have to offer a Groupon-style, half-off deal to get them in the door (or to surrender their phone number), but once they're hooked, you control the discount, with no percentage share to a national middle-man with quickly sinking stock values.
2. Consumer-paid online coupons
There's another new site called InTownDiscounts.com that offers Groupon and LivingSocial style discounts, as in 50 percent off or more, but that doesn't require the business to give away a 40 percent cut.
Instead, the consumer pays $1 for the coupon. It's still a killer deal, and they're available for weeks at a time instead of as a one-time daily offer. The business may be offering half-off, but that's still generally enough to turn a small profit (and, most importantly, drive new potential customers through the door).
3. E-newsletters
This method follows the same concept as the text alerts. Offer your customers a big discount in exchange for signing up for a weekly or monthly email newsletter.
Make sure to offer a terrific discount on a product in each newsletter, solely for the recipients. That will inspire customers to read the email instead of deleting it upon arrival.
Regardless of its future, Groupon's legacy will live on. Its greatest asset now is a gargantuan stockpile of email addresses, enabling the company to reach millions of customers directly with any new business model they can conceive.
Most importantly, however, they changed the game for big and small businesses alike. Ten, and even 20 percent, off are no longer big enough discounts to get new customers through the door.
We've now been groomed on half-off.
Embrace that, but make sure that any customer lured in by the deal is convinced to come back for more.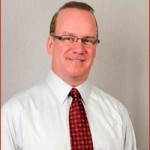 Christopher Wallace is Vice President of Sales and Marketing for Amsterdam Printing, one of the nation's largest providers of promotional products for businesses large and small. Amsterdam specializes in custom pens and other promotional items such as calendars, laptop bags and T-shirts. Christopher regularly contributes to the Promo & Marketing Wall blog.