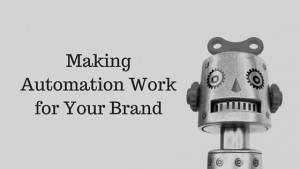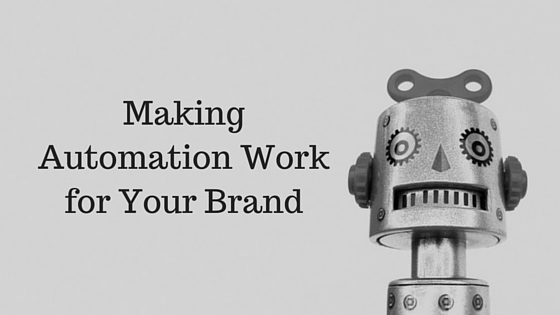 Guest Post by Vasudha Veeranna
A staggering 74 percent of Internet-using adults are active on at least one social networking website. And with more than 3 billion users online, that amounts to almost 2 billion social network users.
The sheer amount of traffic that social media sites see every day makes it an insurmountable task to manage multiple social profiles manually.
Social media automation addresses this challenge beautifully. While skeptics fear that automation may cause your social profiles to appear less 'human', the impression you make really depends on how you use automation.
Ideally, you should automate most of your content sharing activities, and continue to participate in social conversations manually.
The advantages of engaging in real-time with an online audience include a better brand image, which essentially drives up revenue. Here are some tips for getting automation right:
1. Review everything you share.
Automating content aggregation is okay. In fact, it's much recommended because it helps you save a ton of time you'd otherwise spend on Google. However, auto-scheduling content without reviewing it could turn out to be a blunder you wish you hadn't made (unless you trust the source implicitly).
Sure, it's convenient to just push out one post after another without really checking the content. But you run the risk of sharing poor quality, and sometimes uninteresting/irrelevant content.
2. Balance automated posts with real-time updates.
The point of being on social media is to connect with people, and one of the best ways to get someone interested in you is by being genuinely interested in them. If you're going to rely entirely on a computer algorithm to do the talking for you, be prepared to see depressingly low engagement on your social profiles.
Mixing your automated posts with some real-time updates will not only help you stay true to your social media marketing goals, but will also open up so many more opportunities to reach out to your target audience.
3. Be sensitive to real-world events.
One reason why some social media managers are hesitant to use automation is because it can sometimes lead to "foot-in-mouth" situations, like it did in the case of the National Rifle Association (NRA).
In 2012, the NRA sent out a tweet that read "Good morning, shooters. Happy Friday! Weekend plans?" That was a relatively innocent (for them) tweet they'd scheduled, because there was no way for them to know the Aurora shooting would happen the same morning.
To avoid such situations always revisit your scheduled posts in times of public tragedy just to double check that your posts aren't inappropriate.
4. Don't automate replies and DMs.
Using a bot to reply on your behalf is perhaps the quickest way for your brand to get butchered on social media. Several companies have learned this the hard way, including American Airlines and Bank of America.
Automated responses, particularly on Twitter are quite common, though not always accurate. Every conversation has a context, and clearly bots don't always get it right.
The only way you can save yourself from the embarrassment of sending out irrelevant responses is by doing it manually.
5. Don't post too often
It's wonderful how automation can keep your social accounts up and running even when you're away. But scheduling an infinite number of posts simply because you can isn't really strategic thinking. In a survey of 900 social media users, 19 percent of the respondents said they would unfollow a brand on Facebook if it posted too often.
This was the second largest reason why people would unfollow a Facebook page, the first one being that it posted repetitive/boring content.
If you're just getting started with automation, here are some social media automation tools that work wonders:
1. DrumUp
A smart content discovery app, DrumUp gathers articles from great sources across the internet and populates them on a centralized dashboard. You can tailor your content recommendations by simply customizing the keywords to suit your preferences.
The tool lets you schedule multiple posts for your Facebook, LinkedIn and Twitter accounts simultaneously. It also lets you connect your blog feed to your social accounts to make sure any new post you publish is automatically shared with your audience. (Disclosure: I write for the DrumUp Blog.)
2. Followerwonk
Followerwonk is a Twitter analytics tool. It analyzes your Twitter account to give you a host of useful insights which tell you how your Twitter marketing efforts are paying off.
You can get detailed accounts of how many followers you have, who they are, which part of the world they live in, how active they are on Twitter, how influential they are, how many new followers you have and a whole lot of other insights. You can even see how your Tweets have performed by analyzing retweets, comments and other such parameters.
3. IFTTT
If This Then That (IFTTT) is a simple but effective tool you can use to automate practically any social media task you can think of. It creates an automated process and presents events and tasks in the form of simple cause-and-effect formulae, which you can customize according to your requirements.
You can then create your own automated processes, called "recipes," or borrow other people's recipes that have been made public. You can choose every last detail of the tasks, including their time and frequency.
4. TweetDeck
If you use Twitter as the primary platform for your social media marketing efforts, TweetDeck will definitely prove to be invaluable to you. With TweetDeck, you get to view all the parameters of your Twitter account that are important to you on a single screen.
You can customize what you view on the screen to make sure you stay current with all the developments on your Twitter account. Recent trends, notifications, activities, and even your Twitter home screen can be added to the dashboard. The tool helps reduce the time and effort it takes to connect with your followers and influencers.
All the tools discussed in this post have varied functions. Try them out to see which ones fit your requirements… and, instead of depending on a single tool to amplify your social media marketing efforts, consider using a combination of different tools that offer a range of functionalities.
If you've already tried a few tools, I'd love know which ones you like and why. Do share your thoughts and experiences in the comments below.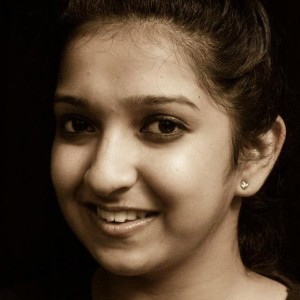 Vasudha Veeranna works with DrumUp and is passionate about all things to do with social media. When she isn't writing or editing blogs, she likes to experiment with new tools that help social media marketers.