Anyone else hit by Winter Storm Pax? I spent yesterday morning shoveling. There's more ahead today. I'm not happy about it.
Oh well … Oh! Happy Valentine's Day!
Have you ever wondered exactly what makes up the "Internet of Things"? Btw, that's what Peter Corbett will be speaking on when xPotomac rolls around on Feb. 28. If you're going to be in the area, you can still grab a seat (they're going quickly) for 20% off if you use the discount code SHONALI. Go!
If you have, Rob Cottingham has an answer for you. Happy chuckling!
As for me, I'm off to shovel more snow. Pax out.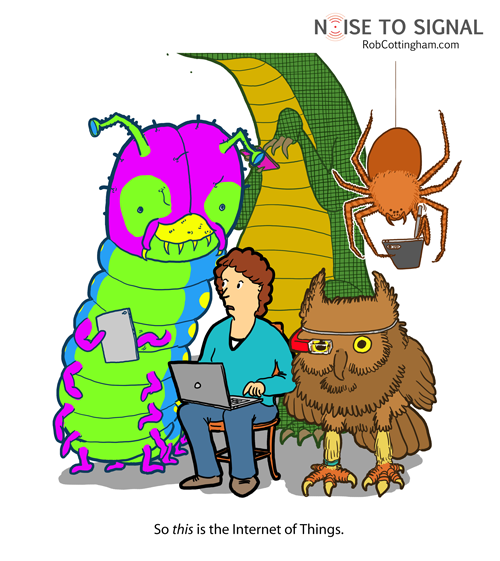 Via Rob Cottingham on Noise to Signal, CC 3.0