Any special plans for the long weekend?
Well, I've been ill, Karelyn's going through a lot, so… we're just going to take it easy. No post on Monday, we'll be back Wednesday.
And to get your weekend started on the right now, here's a Friday Funny via Sean Nicholson.
Thanks, Sean, and happy weekend, everyone!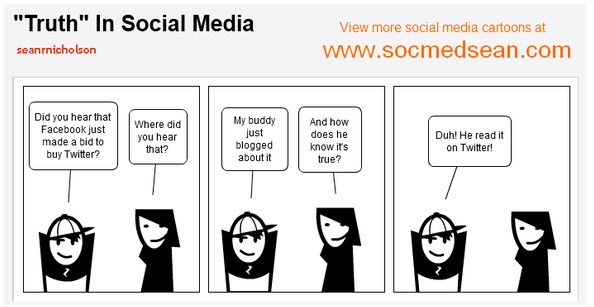 via Sean R. Nicholson on SocMedSean.com, CC 3.0