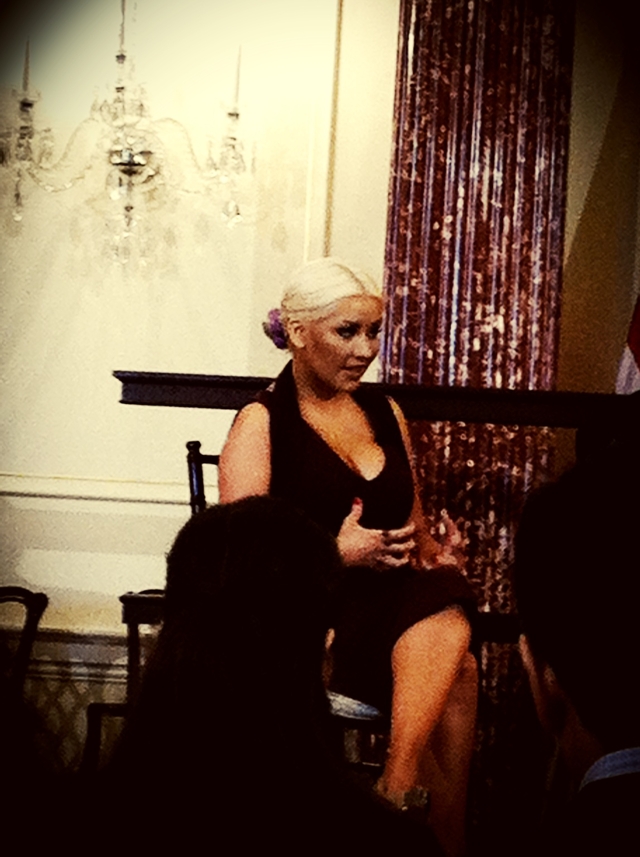 As public relations professionals, there are a lot of different kinds of things we have to do, and not all of them are fun.
But last week, I had the opportunity to attend (completely by accident) a World Food Programme event at the State Department, where Hillary Clinton, Christina Aguilera and David Novak (Yum! Brands… and how ironic is it that he's the only person for whom I felt the need to attach an affiliation?) were honored for their efforts to end world hunger.
Or, at least, if not end it, raise awareness around the issue, because it is a very big one.
It was a terrific event; it was the first time I'd been to the State Department, or seen H.C. in person, or, for that matter, Xtina, so there was that cool factor. Tons of media & cameras in attendance, with TMZ posting a photo & caption the way only TMZ can (h/t Jenni McLellan for sending that to me).
Jokes aside, the issue is a very real one.
So when Geoff Livingston asked if I'd share the word about an upcoming Razoo/Yum! campaign to raise $200,000 from 10,000 people via a 27 hour giving event starting on October 16, of course I said, "Yes."
Here's what you need to know (and can do):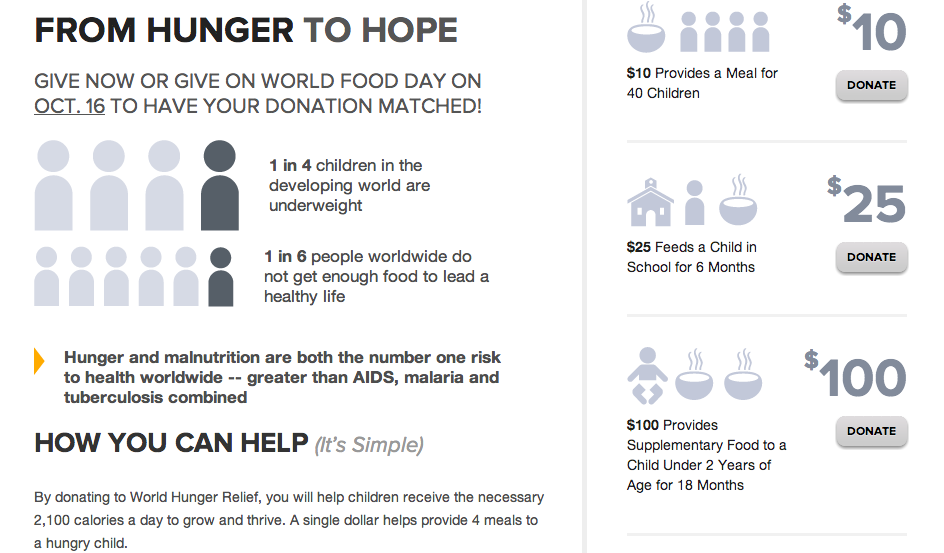 See? It's easy to help.
Donate if you can. If you can, Yum! is providing a matching grant of $10k on October 16 only, so you might want to wait until then (if you can make one donation, if you can make more, why not donate now and on the 16th?).
If you can't, help spread the word, and participate in the conversation as you can, e.g.:
Twitter: official campaign handle @WldHungerRelief and official hashtag #hungertohope. You can also find WHR 2012 on Facebook and on WHR 2012 on Flickr, so you can draw on those resources to share the campaign with your community and urge them to help out.
You can pre-program tweets, get a Twibbon, change your Facebook cover photo… tons of ways you can help spread the word.
So what do you say: will you help us move the world #fromhungertohope?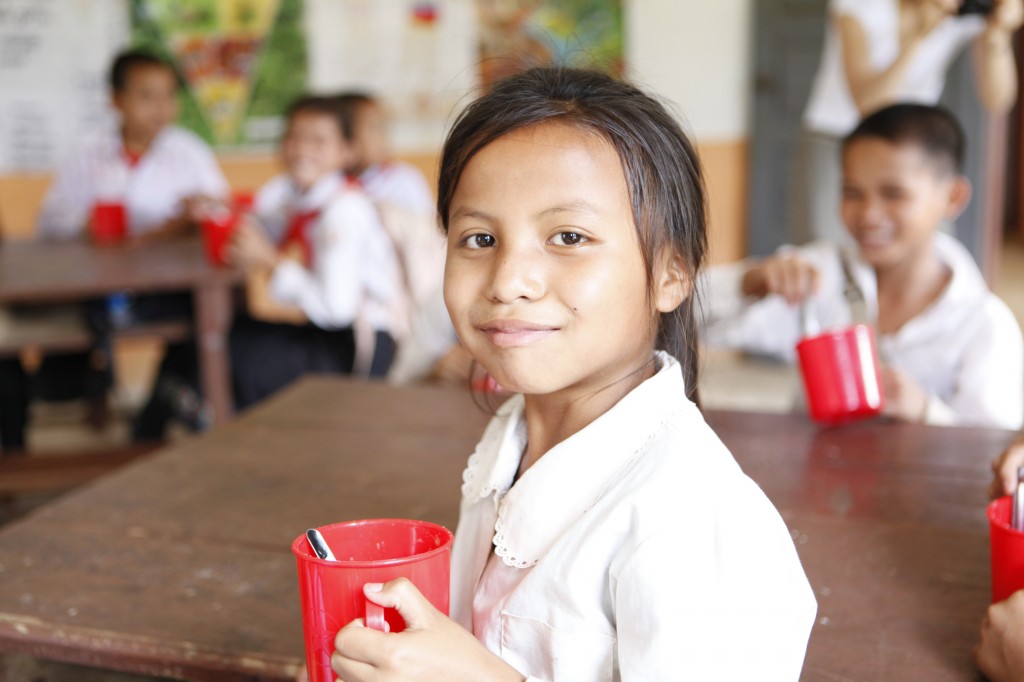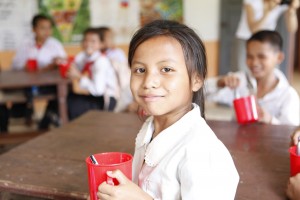 She and I would be so grateful.