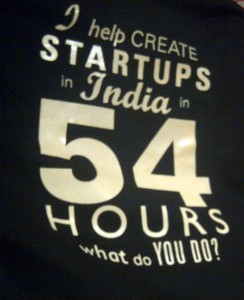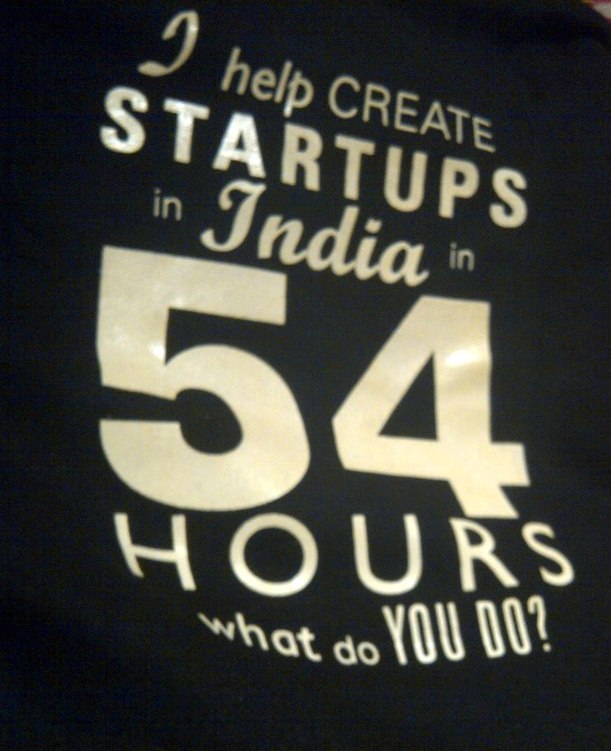 So what did you do last weekend?
Partied? Slept all day? Relaxed? Took the kids & wife to the Mall? I'm sure whatever you did was interesting but I…
… I attended Startup Weekend  in New Delhi.
Startup Weekend is a global network of passionate leaders and entrepreneurs on a mission to inspire, educate, and empower individuals, teams and communities.
Startup Weekend has been bringing together people from across the country on a common platform to present their ideas.
These ideas, if liked by the panelists which include angel investors, venture capitalists and their ilk from across corporates, support the young pool of talent and handhold them to reach their ultimate goal.
So not only does Startup Weekend provides a platform where your ideas are heard, but it also supports entrepreneurs financially.
54 hours and you get to launch a startup … Phew!
The event had people from across the country and even some expats who pitched their ideas, shared their vision and built teams to execute their ideas.
When one of my friends introduced me to this community, I thought it would be a great event to participate in, while also getting to meet new people and entrepreneurs-to-be. So I volunteered to handle their Twitter page during the event.
This event primarily focused on Mobile. So participants could develop some interesting apps with the three best ideas chosen as winners. Let me take you on a little journey…
Day 1: Friday evening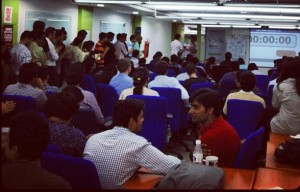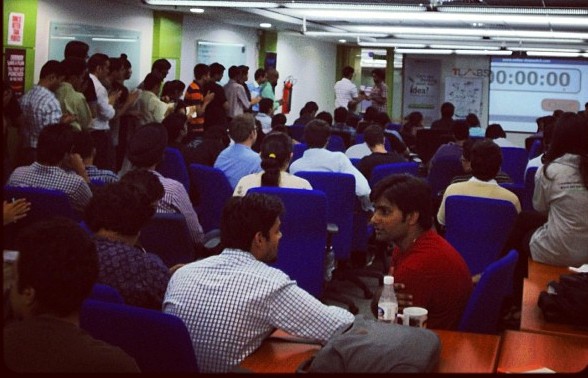 When I got to the venue, I was amazed to see over 100 participants…all enthusiastically ready to present their ideas.
The pitches started and each person got one minute to pitch: that's 67 pitches in 67 minutes, after which teams were formed. Everyone chose who they would want to work with and started planning.
It was an amazing sight to see so many people under the same roof enthusiastic about entrepreneurs and working towards some great ideas.
This time when I got to the venue, I saw a few people sleeping on the couch, a few working all night, a few fighting to get their point across to the team and a few just chilling.
And then, they were busy the entire day – working, planning and scribbling across the whole room to get their ideas to work.
Day 3: Sunday… The Verdict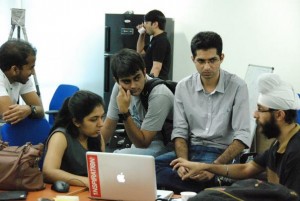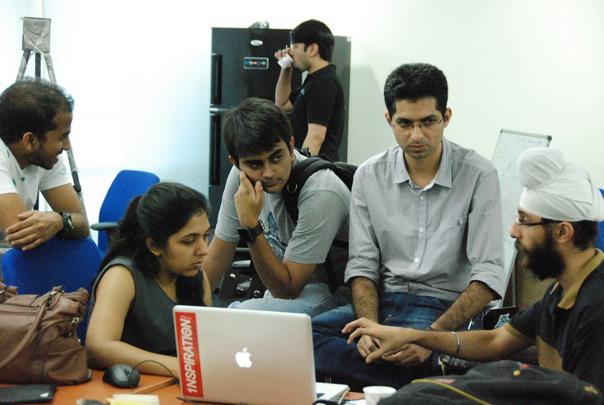 I entered the venue and saw a lot of seriousness on everyone's face. The apps were built, final presentations were being prepared and, yes, a few teams struggled to get their ideas into the execution phase right up until the last moment …
…and then, that evening, the winners were announced.
Lessons learned
First, this experience taught me a lot about the entrepreneurial journey. From forming a team to getting your point across to everyone to making your team excited about your idea…. there is a lot that goes before a successful company is formed.
Second, I learned yet again how social media can engage participants as well as the outside world with what's happening around you. It made me realize how Digital PR can help run the event in a much better way and engage internal as well as external audiences.
Third, I realized that it all about "sharing." People love to share, people love to discuss current happenings, and I was just helping them tell the world what they were up to at that point in time!
Great ideas I saw up close:
An app to kick corruption out of the country (Awenest);
An app to find the best street vendor in a particular place (Buzz In);
An app to find skilled workers in your area (Parichay);
To mobile CRM for unorganized & informal pharmacies (Data Cure)…
… all the pitches were crazy, huge fun and amazing to listen to.
It was also fascinating to see the team spirit in each of the participants, which makes me reiterate the fact that a team can pull together and execute an idea into a successful business! After all, a great idea needs a great team to execute and make the business successful.
…and that was one hell of a weekend!
So, do you agree with me that my weekend was better than yours?