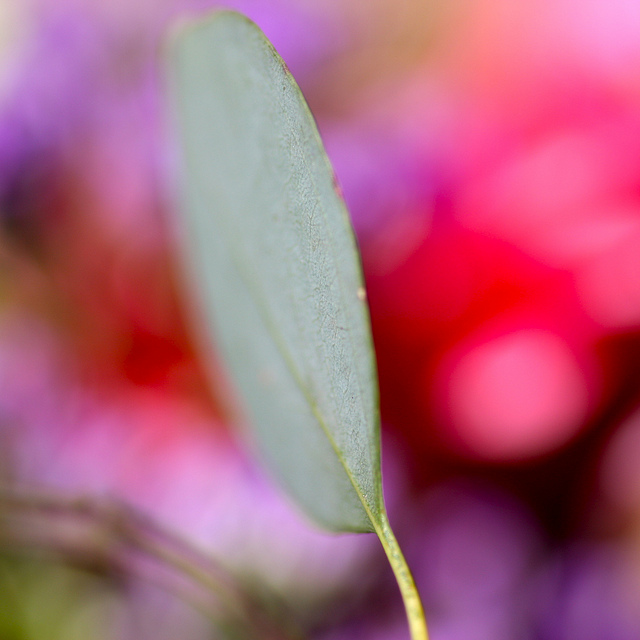 I know, everyone is talking about the Giants winning the Super Bowl, but aside from Madonna's dismal half-time show (what was she trying to prove, exactly?) I didn't watch it. So I have nothing to contribute on that front, other than congratulations and sympathies respectively to Giants and Patriots fans.
Last month, we were all in the throes of setting New Year's resolutions (ok, some of us were). I didn't set any resolutions (I stopped doing this a while back) but I did talk about my three words for 2012.
About a month later, I thought I'd share how I think those three words are working for me, and what helps me:
1. Attention
I'd said I wanted to give attention to everything I do in equal amounts. That is, not overly focus on a couple of things, and let a slew of others slide by feeling sorry for themselves.
So far, this is going well. I'm an inveterate list-maker, so every day, I make a list of what I'd like to do that day, and then highlight (check mark or mark with an asterisk) what really needs to be done.
I also create "events" on my Google calendar if something needs to be done by a particular time/day, or if something is coming up, and set reminders for those "events" to pop up at least a couple of days before.
Sure, sometimes everything doesn't get done on that particular day, but it does get done by the deadline (if there is one).
Helpful tools: pen & paper (for the list), calendar entries & reminders. I've also started blocking off at least one entire day each week where I don't schedule calls or meetings (learning from Gini Dietrich's post last year about working on your business and not in it).
2. Intention
as in intentionality of purpose.
For me, this is an extension of "attention." If I have the intention of doing something, or seeing something through, I have to give it my full attention, else it doesn't get done, and I start stressing (which is not good).
So I'm trying to be more intentional about what I'm doing, what I'm taking on… and not taking on.
On a personal level, this has meant intensifying the focus on wellness. For the last week (and intermittently before then), I've worked out at least five days out of seven each week (that includes non-#mybootcamp days where I take one of my dogs for an hour-long walk in my neighborhood when the weather is good), and I've been making an effort to cook every day.
On the work front, this has meant getting up early (typically 5-5:30 am) and clearing out email while the world is still quiet. It has also meant cutting off playing in social media from time to time, which I've learned I have to do particularly if I'm focused on writing… and much of my work revolves around writing.
I'm also becoming stricter about not going online after a certain time (unless I absolutely have to). This makes me get "work" done in "work" time.
If it doesn't get done in that time… well, I have to make a new list for the next day, or really ask myself if what I'm looking at as "work" is really necessary… or whether I'm just making my own life more difficult by listing stuff that doesn't really need to be done, but would merely make me feel better because I can check something off that list.
Helpful tools: a dog as a walking buddy, and my own, objective mind, which gives the non-objective side a spanking when needed.
Also Boomerang for Gmail, which I love, and wrote about a couple of years ago (I've since purchased a "personal" subscription for $49.99 a year, which is very reasonable since it works out to just over $4 per month and doesn't limit how many emails I can schedule).
3. Retention
This really follows from "intention." Because if I'm intentionally trying to learn and retain what's good for me, I'm going to have to let go of what's not.
Last week, I joined Lisa Byrne, Vanessa French and others, spurred on by Samantha Dublin, in committing to going #dry (or on a #drinkstrike) for the month of February. I even started early, on Monday, Jan. 30.
I enjoy a glass of wine as much as anyone else, but seeing as how I'm trying to reach a certain weight, it really doesn't make sense. Over and above that, what alcohol really does is make me want to eat crap. And as a society, I think too much of our socializing revolves around alcohol, when it really should revolve around getting to know, or catch up with, people.
So I'm #dry, definitely through February and perhaps the foreseeable future… and I'm feeling pretty good.
Work-wise, it is very interesting to see how this word is manifesting in me. It's making me really stop and think about opportunities that come my way, and whether "retaining" them will be good for me in the overall picture.
Sure, they might mean some money, but will they add to my experience? Will they do me more harm than good by stressing me out more than normal?
If the answer to Q1 is "no," and to Q2 "yes," then I say "thank you, but no thank you."
Helpful tools: listening to my gut, and remembering that "no" is not a dirty word. Doing a quick mental opportunity cost analysis any time I feel conflicted.
How are you doing with your three words? Are they working for you, or have you found you've had to change them? What tools do you find helpful, conventional or unconventional? Do share!
Image: kevin dooley via Flickr, CC 2.0