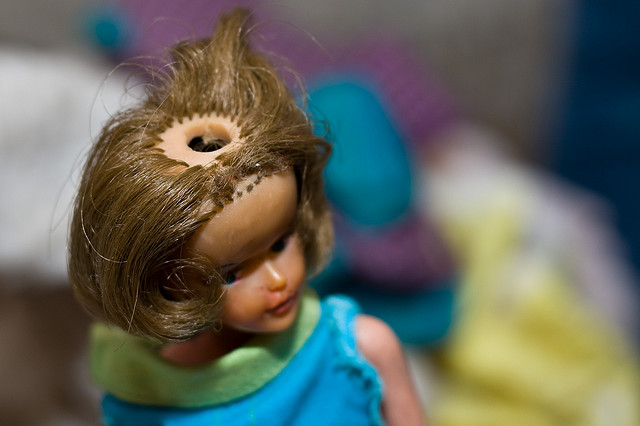 I know this makes me sound like a curmudgeon, but a fairy dies every time I get yet another request to "pick my brain."
Now, perhaps I should be flattered my brain is so in demand (because, after all, a time will come when it's not). Perhaps I should feel smug that my opinion is apparently worth so much to so very many people, that they all want a piece of my grey matter.
But I'm not. And neither is Davina Brewer, nor Laura Scholz, nor a whole host of other business owners (just do an Internet search for the phrase and you'll see what I mean).
We're not mean people. In fact, I'll go out on a limb and say we're actually pretty generous with our time and opinions. We blog. We comment on other blogs. We engage in banter on Twitter on a regular basis. We host, and participate in, Twitter chats. We do Facebook Q&As. We comment and share on Google+. We participate in LinkedIn groups. We speak at conferences (sometimes even if we're not paid for our time). We answer questions on Quora. We…
And all this is for free.
Now, you might say that this isn't all out of the goodness of our hearts. Certainly, this is how many of us market our services. So yes, there is a benefit to us constantly, and consistently, producing content, much of which is in response to others' questions.
But it is also because we like helping people. Because you will find any number of consultants, etc., who don't take the time to chat, to banter on Twitter, to answer emails (even if they do so late), share on Facebook, find resources for people who DM us on short notice…
So, in that context, it is really jarring when people come across us, perhaps get interested in because of something we wrote, or said, or tweeted (which is great), but then want to "pick our brains" or "take us out for coffee," and essentially get a mini public relations strategy for basically nothing.
We've offered, and continue to offer, plenty of free advice. And the truth is, that we sometimes do let people "pick our brains." But here's the secret to being someone we say "yes" to instead of "no" (which we usually try to do politely):
Help us, and we'll help you.
Let's just take me and my business, for example. Instead of shooting me a gazillion links via a barrage of tweets, when you don't even know who I am, you could instead:
Post a question to the Shonali Burke Consulting, Inc. Facebook Page – that way, not only I would respond, but perhaps others would too
Participate in #measurePR, the Twitter chat I host every other week. You have no idea how many great resources and idea are consistently shared during that chat (and at other times too, since it's become the de facto hashtag to curate conversations around PR measurement)
Do a search right here on WUL (there's a reason I have a search box on the blog) to see if perhaps I've already written about the topic you have a question on
Visit my business site if you're curious about what exactly it is I do for a living, and then ask a follow-up, informed question
Comment on WUL, and ask questions not just of me, but of others as well, even if they're not already on the blog; that's why I use Livefyre as my comment system
See what I mean?
By taking any of these actions, you:
Might help me generate content which would be useful not just for you, but perhaps others as well

Get to know other people I talk to, and who are very smart, by virtue of the forum you interact in – so that's good for you too!
Indicate it's actually my brain and thoughts you're interested in, as opposed to perhaps having spammed dozens of consultants with the same question(s)
Never use the words "pick" and "brain" in the same phrase, because then I'll know you read, and paid attention to, this post
So let's all help save some fairies. And stop me from getting a hole in the head. Because with that, I'd be even more useless to everyone and, most of all, me.
So. What can you help me help you with today? Yes, after all that, I'm serious; leave a comment below, especially if you have a question related to PR, social media, and/or measurement. I'll do my best to answer it, either now or maybe later as another post… and perhaps someone else will have a better answer than me. You won't know unless you try!
Image: Simon Greig (xrrr) via Flickr, CC 2.0