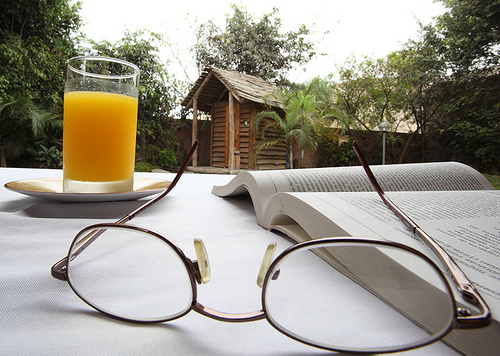 I attended the Nonprofit 2.0 conference about 10 days ago, and it was a really great event; kudos to Geoff Livingston, Allyson Kapin and Shireen Mitchell for putting together not just a standing-room-only event, but one that was inclusive, highly interactive and chockfull of great ideas and takeaways for all.
Geoff wrote a post a few days ago on how the question of "how do I use Facebook and Twitter" was refreshingly absent, and that was absolutely true. Thank heaven we've moved beyond that.
For me, there were so many highlights, that it's tough to narrow them down to one, or just a few. If you haven't met Stacey Monk of Epic Change, I urge you to hotfoot it to the next event she's speaking at. Her raw honesty made for a powerful keynote, and I still haven't been able to stop thinking about her words on "embedded giving" and whether that is really a good thing (but more on that later).
I got to see Danielle Brigida of the National Wildlife Federation IRL after a long time, which was great since we are both measurement geeks … and I got to meet oh-so-many people for the first time, with whom I'd previously connected online, that it was a real treat.
But one of the definite highlights for me was meeting up, for the second time in two weeks, with Rob Wu of CauseVox.
If you don't know him, Rob is the founder of this platform that makes it easy for nonprofit organizations to embark on fundraising activities even if they don't have much technical knowhow (w00t!). I'd met him for the first time the previous week at BlogWorld, and was absolutely delighted to see him in my 'hood.
Rob graciously took the time to spend a few minutes chatting with me about CauseVox, how some nonprofits are using it to astounding success, and the mistakes that nonprofit organizations can avoid making when they embark on social media and fundraising.
In particular, he said:
Tell your stories.

Don't focus on the transaction; focus on building your community, since that needs to happen before you try to "extract" (my word, not his) any money from them.

And tell your story so well that your community will go out and tell it for you.
Here's a video of Rob talking with me (I'm also particularly chuffed since it's the first time I've tried to edit a movie using iMovie and managed to do this over a few hours. Still a long way to go, I know, but still … at least I've started). And if you can't see the video in your Reader, here's the link.
Image: ckmck via Flickr, CC 2.0
That is something that really resonated with me. The more and more that we have been trying to figure out what the hey exactly "public relations" is, I think most of us are realizing (some sooner than others) that it's about telling our (or our organizations') stories to the right people, the right way, at the right time.
Now we have the tools to do so really easily. So how about using them to do just that?