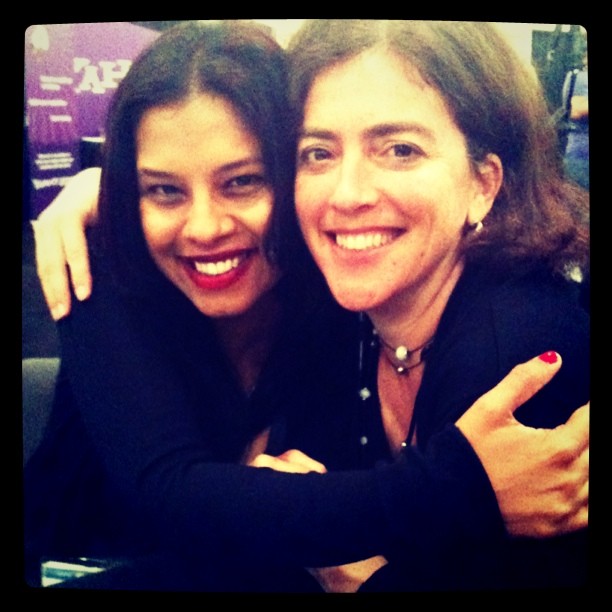 Guest post by Lisa Gerber
A couple weeks ago, Erica Allison blogged about focusing your online efforts where your sources of revenue are located. I agree, and commented wholeheartedly to that effect. I mentioned that the friendships we build along the way are the icing on the cake.
In honor of Thanksgiving, I wanted to talk about that icing on the cake; not about business development.

Remember that feeling: maybe of love at first sight, or simply meeting a new friend with whom you hit it off right away?
It's a lot harder for that to happen online, but it does happen on occasion, doesn't it?
This is a perfect topic to present over here on Shonali's blog. Because she is the perfect example of someone with whom I've had awesome online chemistry.
I've known Shonali online for about a year. In real life, I've met her once, and have spent a grand total of a handful of hours with her. Yet, I consider her a great friend.
In this day and age, the term "friend" is used fairly carelessly. And now, we have thousands of connections on Twitter, and hundreds if not thousands of "friends" on Facebook. Sometimes, you have to wonder who your real friends are.
I say this because our networks make huge demands on us, and it gets to a point where we need to prioritize. We only have so much room for meaningful friendships in our lives.
You can't mass manufacture friendships.
Building a community is one thing, but the one-on-one relationships take considerable time and one-to-one interaction. From a business standpoint, making friends isn't a goal. And that's not what this post is about.
There is a difference between building a relationship and having a friend.
I know a ton of people, but I have few friends.
Long before my husband and I were even engaged, we used to joke about determining where people stood with us in terms of their level of friendship. "Would we invite them to the wedding?" Or, if someone pissed us off, "They are un-invited to the wedding."
Now, we meet people and we have instant access to a social footprint, which they've controlled and created. We learn about them as much as they are willing to share online and we take that at face value.
What other choice do we have? Some of us hit it off, others not so much.
Meanwhile, we're having these conversations in split seconds with Twitter handles and tiny avatars. I'll be honest; sometimes I can't even keep it straight a month later.
And there is nothing more embarrassing than talking to someone only to discover you were talking to them last month about something as personal as the loss of their pet, but you had forgotten it was them. It's the mass manufacturing of friendships.
In the real world, I have tons of connections from all over the world, from a variety of chapters in my life. I'm thankful for something like Facebook that now allows me to capture them in one online location because I'd otherwise never keep in touch on an individual level. They'd all be lost.
I'm happy to say that some of my more superficial connections have developed into deeper ones because of that online interaction. And on the flip side, I've discovered that others served a reason in my life and perhaps that reason is over, and we've moved on. That's OK too.
Our friendship bucket is finite in size. Some spill out when others are added.
I am thankful that online chemistry does happen.
A small percentage of connections become close friends. We share common interests, and care about each other. We're not thinking about conversion rates and lead generation.
And while I already had that wedding we used to joke about, it sure would be a lot bigger today!
Now go have another serving of mashed potatoes, and say thank you to your online friends too.
Happy Thanksgiving.
Image: Jill Foster, used with permission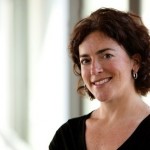 Lisa Gerber is the chief content officer for Spin Sucks and Spin Sucks Pro. She loves cake with icing, and this post made her want a big slice. She is also the person behind the Spin Sucks Twitter account.