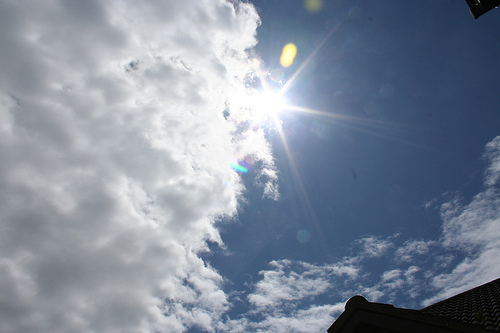 Guest post by Richard Bagnall
Back in 2009, PR measurement professionals were cautious, to say the least.
Fifty-four percent of AMEC (The International Association of Measurement and Evaluation of Communications) members were worried about the health of the industry, predicting worsening market conditions. So it's great news that this week the same membership has reported a 14% growth in revenues during the previous 12 months.
And the good news didn't stop there. Over three quarters of AMEC members said they expected the industry to continue to improve in the coming year.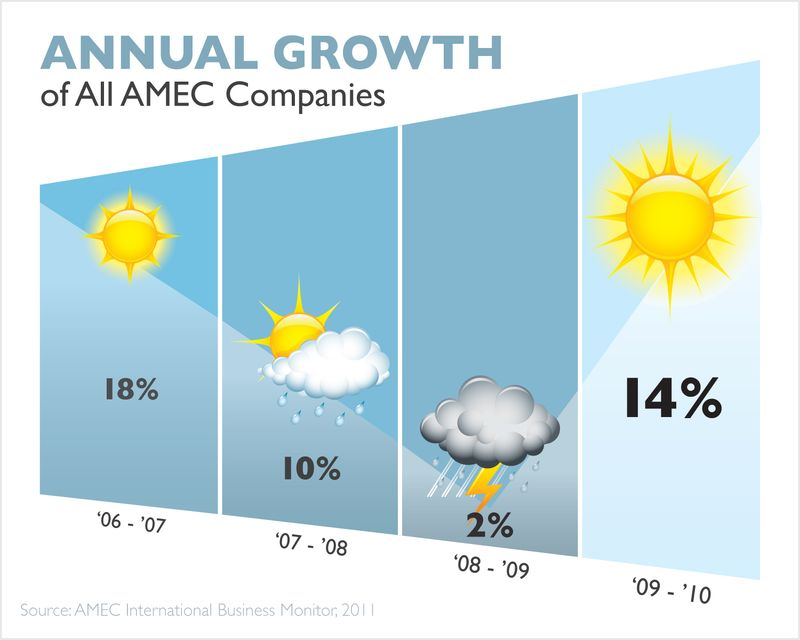 Members of the PR measurement trade association also found that more and more clients were waking up to media analysis metrics and how these could be linked to business goals and outcomes, opposed to simply looking at outputs. However, whilst the majority of AMEC members said that clients often talk about return on investment, they were struggling with ways to measure it effectively.
Balancing the positive news of growth is the cold reality that 59% of the AMEC members also said that they expected the dreaded AVE (advertising value equivalent) to remain a significant element in measurement programs for the foreseeable future.
This, despite the great work of AMEC and IPR in declaring that "AVE's are not the value of Public Relations" in the Barcelona Principles last year.
The two sides of a juxtaposed position were neatly demonstrated over on Ragan's PR Daily where Jessica Epperly, a PR consultant, wrote a piece that appeared to endorse AVE's, only for the comments field to be inundated with the great and the good of the measurement profession (yet again) explaining why it is a flawed metric. (and as Shonali wrote about here on Waxing UnLyrical as well.)
The education challenge that the evaluation industry faces continues to be significant.
We need to broaden the debate on from an internal one amongst the evaluators and the enlightened PR professionals to a far broader audience that encompasses all PR practitioners.
After all, as long as there is a demand for the metric, it is bound to remain commercially available on the market.
Moving back to the industry's desire to link business objectives to PR metrics brings us to social media evaluation.
As the industry has started to embrace more credible and meaningful metrics, social media has presented many more challenges. In the rush to measure the medium, software companies have released tools claiming to analyze influence and impact and measure "value," even trying to assign value in $$ terms to a Facebook fan.
Just as in traditional PR measurement AVE's and inflexible scoring systems are flawed, so too are these one-size-fits-all approaches to social media measurement.
The good news is that at the next European Summit on Measurement in Lisbon this June, I will be joining Tim Marklein, Weber Shandwick's Executive VP of Measurement and Strategy, and Katie Paine of KD Paine and Partners, hosting a workshop on moving the industry towards global standards on social media measurement.
The importance of this topic cannot be over-emphasized. This is your chance to join the debate and help us to shape the credible metrics of the future.  We will be looking for your contribution to the debate both via online channels for those who cannot attend, and in person at the event.
Will you help us? Your industry needs you, after all.
Top image: Bain McLeod via Flickr, CC 2.0; AMEC graphic used with permission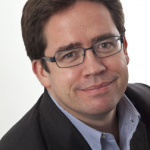 Richard Bagnall is Metrica's Managing Director and has been working in public relations for over two decades. Prior to Metrica, he worked at Saatchi and Saatchi and The Rowland Company before going in-house at the Royal College of General Practitioners. Richard joined Metrica in 1996 and has since built the business into an award winning, world leader in PR measurement.