I love introducing you to all my Social PR Virtuosos, but this week, I'm particularly stoked! You see, Duncan Alney – who's profiled below – and I have known each other since high school.
Yes, that's how long we go back! And because we graduated from school pre-internet, we lost touch. And then reconnected after 20 years – TWENTY! – at a marketing conference in DC. Wow.
Duncan isn't just one of the nicest people around, he's also one of the smartest and kindest people I know. So if you ever find yourself in or near Indianapolis, you should make it your business to stop by and say "hi" – you won't regret it.
Introduce yourself – who are you and what do you do?
I'm Duncan Alney. I'm the CEO of Firebelly Marketing, a social media marketing agency. My roles include running our influencer program, overseeing the firm and running all business development.
Why do you care about Social PR?
Social and PR are interwoven together. It is the most valuable form of marketing. Its results range from awareness and credibility to traffic and sales.
It is also the most difficult type of marketing: demanding AF and complex. It's the core of our approach at Firebelly.
What's your secret Social PR Superhero power?
My superhero power is my sensibility – my ability to understand, appreciate and respond to complex situations. As you can imagine, it's invaluable with working with clients and influencers.
How are you using the Social PR Virtuoso Master Course to grow your Social PR superpowers?
It's a fantastic education and refresher with both strategic and tactical consideration. For me the community around Shonali alone is worth the investment and more.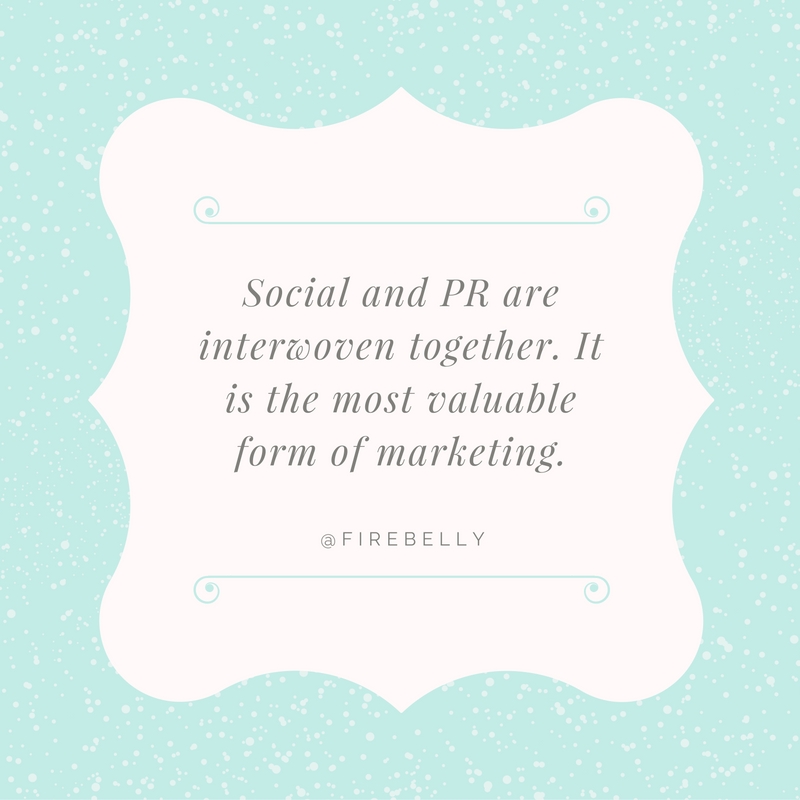 What is one Social PR campaign you're in love with? Why?
One doesn't come to mind. But I love responsive, caring, conversational brands that keep it real.
And that sometimes means telling a customer to piss off.
What tip(s) would you give those starting on the road to Superhero-level Social PR?
Learn fast. Move Fast.
Who inspires you? Why?
The creative director of Il Pelicano, Marie-Louise Scio. She is culturally evolved. Sophisticated. And persnickety.
I aspire to all those qualities. I believe in "why." I believe that the soul of a brand is the crux. And my son is my focus; her sensitivity inspires and fuels me.
If you could only eat one thing for the rest of your life, what would it be and why?
Chick peas. Immediately dynamic yet malleable by spice. And at the heart of most robust cuisines. Think Channa, hummus, dosas, soups, curries …
Yummy! You're making me hungry. You can learn more about and talk to Duncan via Twitter and his website.