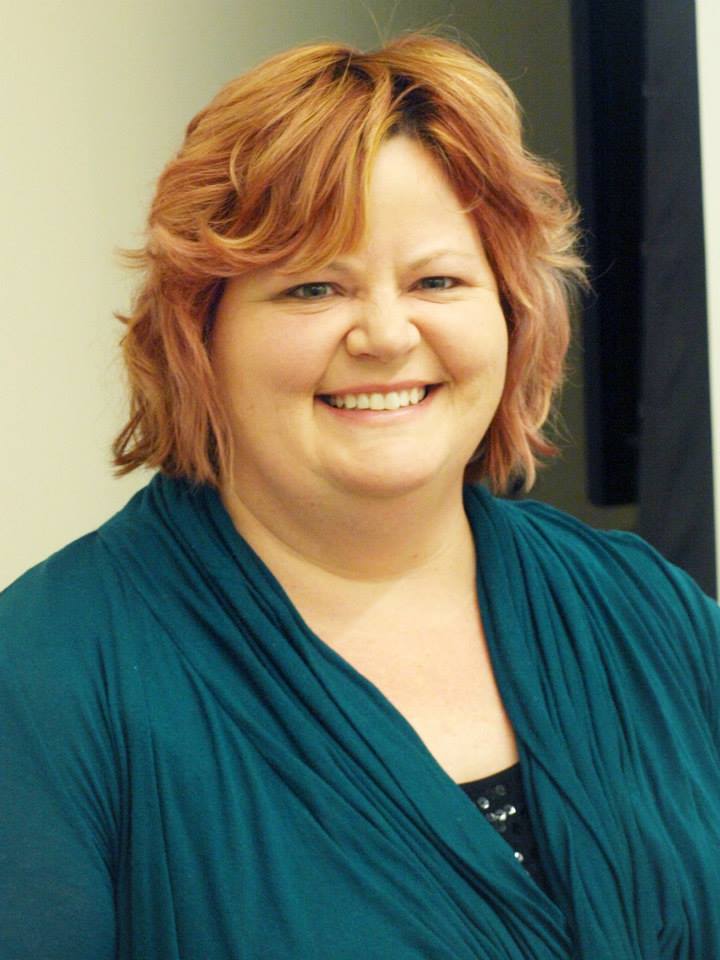 After the unforeseen break WUL took, we're getting back into gear with a brand new Social PR Spotlight! This week I'm psyched to feature Social PR Virtuoso and entrepreneur Michelle Kane.
I've known Michelle online for some years now, and then got to meet her in person a few years ago. So I already knew she was killer smart and funny, but what I did not know about her was that she is a huge – and I mean Donald Trump "HUGE" – Prince fan. Which made me connect with her even more!
I'm grateful I can welcome Michelle's smarts and kindness into my world every day; today you have the opportunity to welcome her into your world. 
Introduce yourself – who are you and what do you do?
Hello to my fellow Social PR Virtuosos! I'm Michelle Kane, founder and principal of VoiceMatters, LLC, a marketing/PR consultancy in Souderton, Pa. (the Philly 'burbs). I also provide voiceover services.
My niche is filling the marketing and PR void of small businesses and non-profits; in some cases, helping them determine goals and laying out a plan. With others, I do the same and then carry out the work.
As with many of my fellow solo practitioners, the internet has allowed me to pull together the right team for each project.
I started my career at a Philadelphia-based ad agency, and then spent a period of time back here in the 'burbs as communications director of a local church and a non-profit missions agency. When the 2008 economic downturn put the "non" in the "non-profit" of the missions agency, I found myself in free fall and quickly parachuted into starting my own business.
[Ed: "put the 'non' in the 'non-profit' of the missions agency"… HAHAHAH!!!]
Why do you care about Social PR?
For me, Social PR aligns with my personal passion for social justice. I blame that on all the Amnesty International Tours from Sting, U2 and Peter Gabriel in the 80s.
Seriously, though, at the risk of seeming naive, I truly believe that one person can make a difference.
If we are able to use the "super powers" of Social PR to move the needle on an issue just a tiny bit, that's a win. From a client services perspective, Social PR works to build the "know, like, trust" relationship between client and audience.
What's your secret Social PR Superhero power?
Well, my Social PR Superhero persona is Jean Grey. I share her focus and passion, channeling those traits to help my clients achieve their goals.
How are you using the Social PR Virtuoso Master Course to grow your Social PR superpowers?
Since I do eerily match my Superhero persona, it's measurement all the way. I'm thrilled to have this opportunity to hone my measurement skills with this course. It's also helped me to increase the conversation about measurement and outcomes with my clients.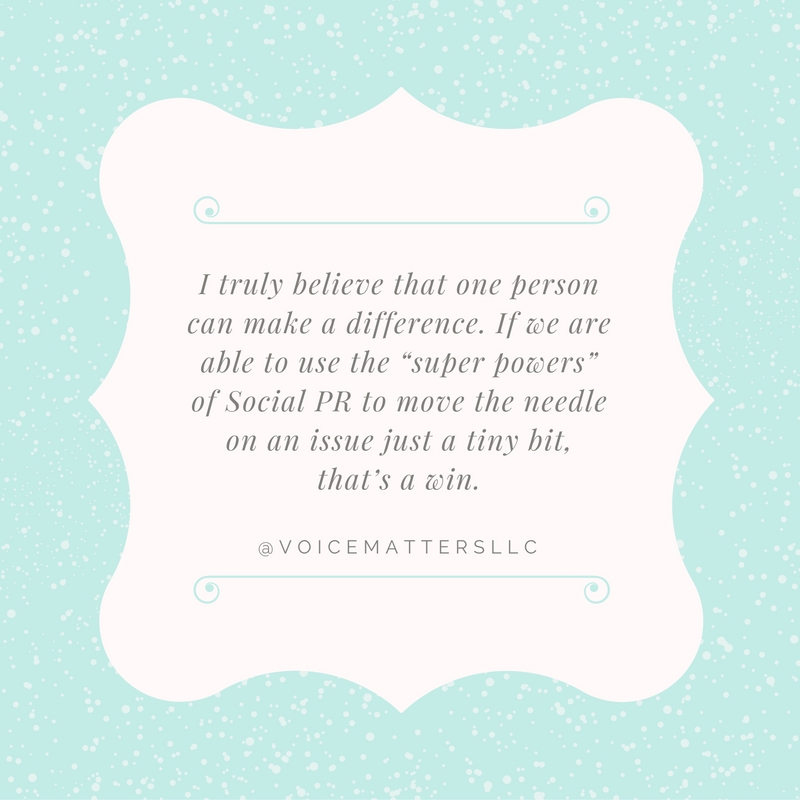 What is one Social PR campaign you're in love with? Why?
I love the #firstworldproblems hashtag hijacking campaign from Water is Life.
If you're going to hijack a hashtag, use your powers for good, not evil.
It was likely more effective due to the self-awareness of someone using the #firstworldproblems hashtag.
What tip(s) would you give those starting on the road to Superhero-level Social PR?
Start with the end in mind. What do you want to achieve with a particular campaign or even as broad as your everyday social?
Do you want to sell more of a particular kind of car? Do you want to grow your email newsletter list by x%? That's what you need to figure out first.
Who inspires you? Why?
That's a tough one to pin down. Within a professional context, any one of my colleagues or peers who share their smarts.
It's terrific to be part of a community where we're willing to help each other. As they say, "a rising tide lifts all boats."
If you could only eat one thing for the rest of your life, what would it be and why? 
If I had to narrow it down to one thing? Dark Chocolate. Good for you and delicious? It's the perfect food.
Perfect food indeed! Thank you for giving us a look into your world, Michelle, and putting a smile on my face yet again! Folks, you can learn more about and talk to Michelle via her site, Facebook, Twitter, or Instagram.