Estimated Reading Time: 8 minutes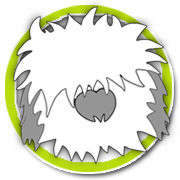 Disclaimer: Fresh and Fluffy is a client of RedShift Writers. Their placement on this outlet is in keeping with WUL's tradition of sharing causes for good and businesses doing good through community engagement, locally and around the world. Fresh and Fluffy is happy to do what it can to help pets and people live a better life. This is their story.

When Pete Pitre bought a series of dry dog shampoos in an effort to help an elderly friend better take care of her dog by stretching out the time between baths, he was disappointed.
One product contained Talc.
Another had an ingredients list that was hard to read.
And the last said to "keep out of reach of dogs and children."