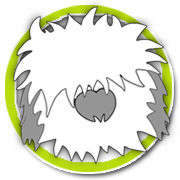 Disclaimer: Fresh and Fluffy is a client of RedShift Writers. Their placement on this outlet is in keeping with WUL's tradition of sharing causes for good and businesses doing good through community engagement, locally and around the world. Fresh and Fluffy is happy to do what it can to help pets and people live a better life. This is their story.

When Pete Pitre bought a series of dry dog shampoos in an effort to help an elderly friend better take care of her dog by stretching out the time between baths, he was disappointed.
One product contained Talc.
Another had an ingredients list that was hard to read.
And the last said to "keep out of reach of dogs and children."
He laughs now. "It was ridiculous."
Pete knew there had to be a better way to deodorize a dog.
That set of events put in motion the process that would create the original Fresh and Fluffy, an all natural dry dog shampoo. Pete got to work with the help of his daughter Jessie, a local dog groomer, and son Dusty, finding a way to create a superior waterless product to wash dogs without "bath time battles."
Pete: My kids were so supportive and helpful throughout the process. Jessie's knowledge of dogs really came in handy, and both she and Dusty were dedicated to helping create an amazing product.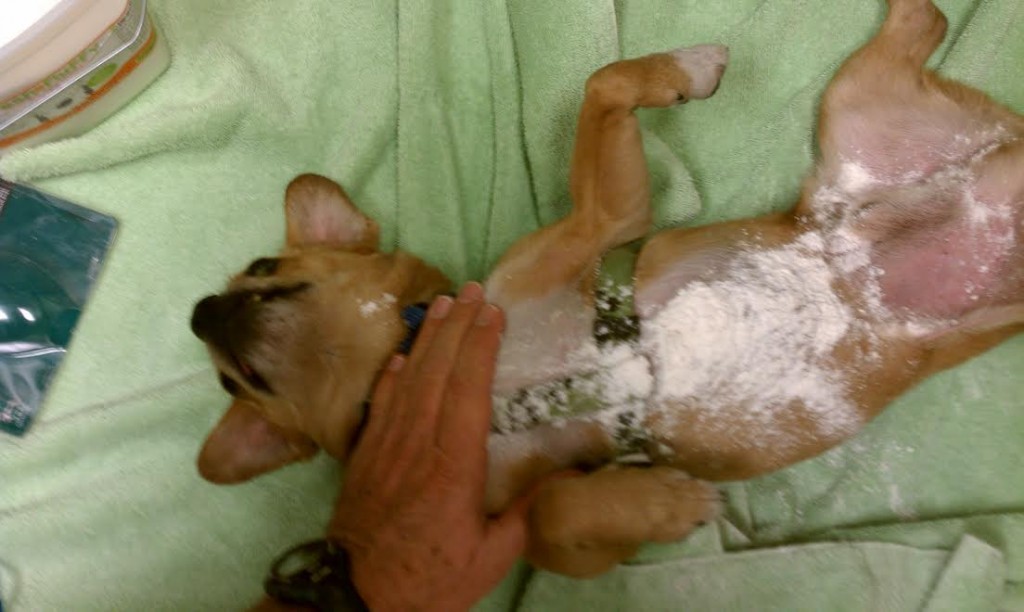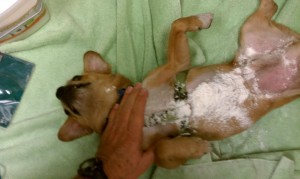 They tried several potential options and eventually landed on a mixture of four natural ingredients in perfect proportions. Then, joining forces with life-long friend Rod Thomas, Pete began the rigorous testing process.
The first pup tested was Rod's rather odorous Chihuahua, Sanchez.
Rod: I was a little skeptical at first, because the concept of washing a dog without water and making the smell go away is a completely new way of looking at dog care. But sure enough, I poured it on old Sanchez, rolled him around in it, gave him a smell, and said "This stuff works."
Having persuaded Rod, Pete moved on to the larger market.
Pete: People loved it, and so did their dogs. We had stinky pups rolling over left and right to get their bellies rubbed, and come out smelling like peppermint every time. You could see the look of excitement on people's faces.
Pete and Rod created packaging for the product and took an internet marketing approach. After auditing a class on internet marketing, they paid the professor of their course to create a website for them. The site sold a few bottles to dog owners in interesting locations, including British Columbia.
They also were able to find buyers in Houston dog parks on a few occasions. The product overtook one room in Pete's house, designated forever the "Fresh and Fluffy room." Bottles of white powder filled shelves, chairs, and most other spaces in the room.
Yet Fresh and Fluffy hadn't yet picked up to the point where it was a sustainable product.
The business was consistent, slow, and consistently slow until 2013. Early that year, the company underwent a rebranding, complete with a package, website, and slogan that went far beyond what they had previously offered.
Pete: RedShift Writers, a local business messaging firm, led the charge. They did a lot for us and still continue to do a lot for us. We rolled out a slogan that stuck: Shampoo your pet without the wet. And we mapped out our future more clearly. We're entering the next phase of business, and making real progress toward our goal of Fresh and Fluffing as many pups as possible.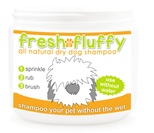 The new approach paid off, resulting in attention from customers, media, and retailers. A few months down the road, the company connected with Natural Pawz, a natural pet store owned by husband and wife team Biff Picone and Nadine Joli-Coeur. Natural Pawz immediately took to the product.
Rod: We finally had a place to sell our products that presented a real home, a brick and mortar spot where we could demo and really show people the power of the powder. It has been great.
Pete: Natural Pawz has been very supportive of Fresh and Fluffy. They have us out to events, feature us on their website, and always support us. It's great to build up something spectacular locally and sustain a strong product right here in Houston.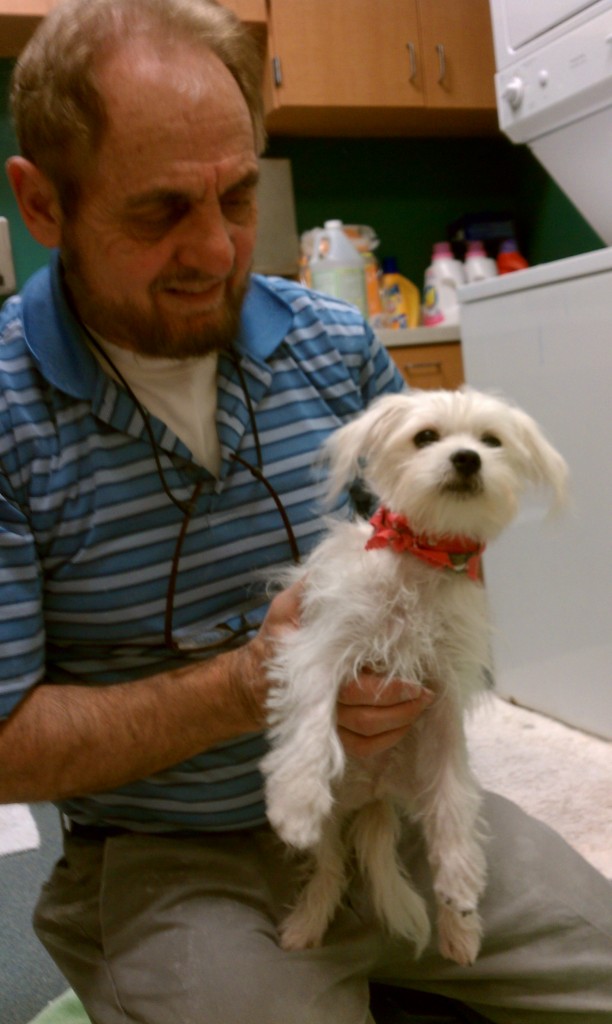 Shortly after their entry into Natural Pawz, the press began to cover F&F. Your Fort Bend News covered the product, followed by the Houston Chronicle. Sales and orders exploded, setting Fresh and Fluffy even farther ahead of sales pace than it currently was.
All the while, Fresh and Fluffy's Facebook fans have given direct testimonials to the product time and time again, solidifying customer credibility and facilitating word of mouth.
Pete and Rod have big plans for Fresh and Fluffy for 2014.
Sunday, Fresh and Fluffy hosted the Dog Bowl (a Super Bowl party that kicks off the Fresh and Fluffy fan club with free freshening and fluffing). The event featured a product raffle full of awesome stuff (including two bottles of F&F), coverage from a local Houston video magazine, and a roomful of happy pups and people watching the big game on a 22 foot screen in a dog-friendly bar.
The company was also recently picked up by two stores in Austin, Texas, (Dogadillo and  Healthy Pet) and has gained traction in colder climates, taking on a small but furiously growing group of fluffvangelists. To meet their needs, the company has rolled out a second scent: Fresh and Fluffy lavender.
Rod: We recently showed our product at the Humane Society and Citizens for Animal Protection (CAP). It felt good to give back a little something for the holidays and help animals find a new home.
Pete: We've been talking with all kinds of pet owners to try to meet their needs. Our goal is to turn an already successful startup into a long-term leader of the pack. It's going to be a fresh and a fluffy 2014!