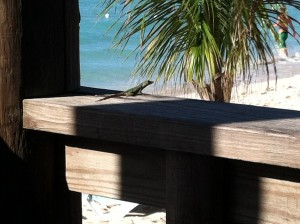 Friday, April 19, was an interesting day.
I was out at the Mid-Atlantic Marketing Summit (which was great), but it was also the day the week's horrors in Boston came to a culmination … though none of us could have foreseen that. And so much else was happening everywhere. The fertilizer plant fire in Texas was still fresh in the news, and there were other disasters, both natural and manmade, taking place all around the world.
On the "not-disaster" front, life went on as usual too. Just in Steamboat Springs, Colo., for example, police were called to deal with:
"an ongoing problem with barking dogs in the 400 block of Eaglepointe Court,"

a hot tub cover that had been "vandalized" while the owner was out of town (they later determined most likely by a bear), and

someone selling magic mushrooms (the girl who ate them told her grandmother that she was being chased by giraffes).
Random thought: life goes on, even when we are in the middle of disaster and tragedy.
Especially in the last few weeks I've seen a lot of vituperation online about how digital platforms and social networks, with Twitter being called out frequently, should and shouldn't be used. I've seen people defend their positions, attack others, and been on the receiving end of the latter myself, in a small way.
People seem to be getting angry at others online much more quickly. Some of it seems to be warranted – for example, when official news organizations don't report information accurately or without having done due diligence. But sometimes, it seems simply to be reacting for the sake of doing so, or because others are, or because one can.
Random thought: just because one can, isn't a good enough reason to hurt someone else.
Friday gave us some great examples of how far social networks and owned media platforms have come as credible information sources when used the right way (who broke the news of the Boston capture? Not Andersoon Cooper on CNN, though you could tell he was just itching to. It was the Boston Police Department:
Suspect in custody. Officers sweeping the area. Stand by for further info.

"" Boston Police Dept. (@Boston_Police) April 20, 2013
That's incredible, if you think of it. In less than a decade, we have gone squarely from having to depend on "the media," to becoming "the media" ourselves, when we use the communication platforms and tools at our disposal wisely, and have built up enough of an audience and, ideally, community, to help us get the word out.
Random thought: this is huge. I'm not saying the media is dead – not yet, at least – but in my opinion they do have a lot of credibility building (or rebuilding) to do. 
There are more random thoughts spinning around in my head, but I'll stop here. It is Monday, after all. What's on your mind… and would you care to share? "Big" or "little," I'd love to know. Because sometimes it's just nice to chat. So do share; you know the comments are yours.