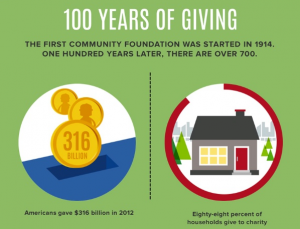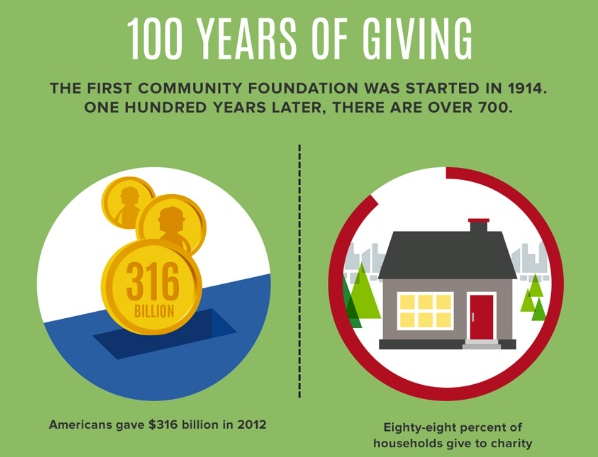 Guest post by Lori Finch
Give Local America, which takes place tomorrow, May 6, is anticipated to be the largest, one-day, charitable, online crowd funding event to date. Seven thousand-plus nonprofits in 120 communities across the country are participating – an astounding number.
Here's an infographic that provides a visual snapshot of the event, including its historical context and key statistics.
Here are three lessons we've learned on what makes for successful giving days:
1. Social media should be your Main promotional channel.
Giving days are driven by social media activity. It keeps everybody informed and excited about what's going on in real-time, and it allows you to see what's going on as well.
Leverage Facebook because of its popularity. Facebook is the most popular social network – bar none. You can bet that all of your supporters are there (even the baby boomers, who are the fastest growing segment on Facebook). Share real-time updates on funds raised, post photos and encourage people to share your message.
Use Twitter for fast-moving news. Twitter is a faster moving social network that's ideal for real-time updates.
Use Twitter to announce milestones, "listen" to what others are saying about your event, and communicate with news outlets.
Keep it visual. Social media posts with images get shared more often than just plain text. Share lots of images and videos of your supporters doing goofy things, wearing funny outfits, carrying signs about your giving day, celebrating or just having fun. Share images of the beneficiaries of your cause.
2. Use peer-to-peer fundraising to amplify your giving day.
Here's why:
One in four solicitation emails from peer-to-peer fundraisers resulted in donations, v. 1 in 1,250 sent by the fundraising organizations themselves;
Peer-to-peer campaigns drove 26% of traffic to donation pages from Facebook, v. 16% of Facebook traffic from all fundraising campaigns combined;
71% of all peer-to-peer donors were first-time donors.
3. Set goals and share them.
Focus on measurable goals: new donor engagement, increased social following, dollars raised or number of donations;
Use urgency to create momentum;
Share your goals and progress throughout the event.
May 6th will see the power of grassroots philanthropy unfold at Give Local America. I hope you'll join us!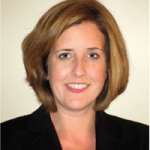 With an extensive background working with nonprofit organizations, Lori Finch manages Kimbia's relationships with its community foundation clients and partners, helping to ensure their success. Prior to Kimbia, Lori spent six years at The San Diego Foundation where she served as Director of Nonprofit Programs, developing education resources and tools for more than 250 local nonprofits.