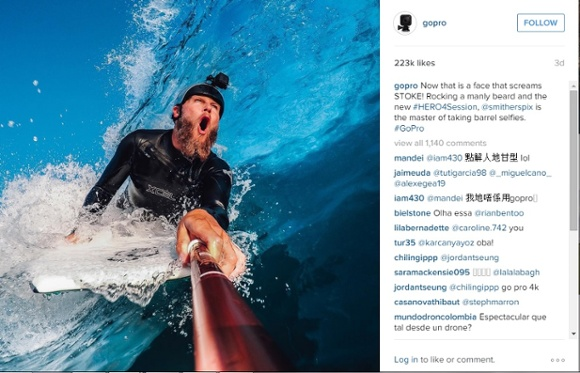 Guest Post by Jessica Davis
What do you feel when you see the visual on this post?
Imagine recreating this visual verbally! I wouldn't be satisfied with the result unless it was penned down in Dylan style – with so much said in just a few words.
Sometimes, visuals can make people understand and feel things that words can't.
A few months ago, when I was buried in research for a visual marketing piece, I came across an interview of Marcel Just, a cognitive imaging expert. In his interview with the Nieman Foundation at Harvard, he said that the human brain was built to process visual cues in nature, and that text was an artifact invented by man.
By design, our minds are more inclined towards visual communication than they are to text.
Social media and blogs require a certain frequency of posting to remain "viable" and effective.
What if design is not your discipline? How would you create powerful visuals often enough to keep up with that frequency? Most marketers I know (myself included) have no real experience with design. Should this limit us in the visual space?
It doesn't have to. Fortunately for us, there are reliable visual resources to curate content from. This is a guide on where to find visual content resources and how best to use them.
1. Source reusable images from image repositories like Pexels and Pixabay.
Not all images on the internet are off limits for commercial use (some of them are). Unless someone has copyrights over the image, you're free to use it.
Even so, considering the effort it takes to create an image, you should in the least attribute its creator. Most people appreciate the credit and may even help you promote the content featuring their visuals.
The first logical move when you're seeking an image is to do a quick Google search (in the image category). The results that you get can be filtered to display only the copyright free images or "Images for reuse" using the "Search Tools".
When I first did this I noticed that most of the sorted results belonged to the same sites – sites that have reserves of copyright free images for people to use. Pexels and Pixabay are two such sites. They also have their own search engines that you can use to find relevant images.
When searching for an image for a social media or blog post, search with emotive or action words instead of simply using keywords that you might use for SEO.
2. Curate GIFs from directories like GIPHY, GIF bin and apps like DrumUp.
GIFs have become increasingly popular on social media, and they're a fun way to respond to a comment or add humor to a post on social media. Marketers are constantly talking about making marketing more "human" and a GIF is a great way to do that.
On blog posts, you could use GIFs to lighten up dense topics (like Shonali did here). GIF resources like GIPHY have them stored in emotion and action based categories like happy, applause or agree – so they're easy to place in context. Here is a good example of GIF usage:
You've been waiting with anticipation and its finally here…welcoming my new blog into the #blogosphere pic.twitter.com/j0oA8T0l0h

"" Cami Bird (@cjbird) September 9, 2014
If you're looking for a GIF to fit a very specific post, you could search using the tags on GIF bin. They store GIFs under everything from boxing to balloons.
If you want to schedule GIFs ahead of time, or add them to your curated content, you could do that on DrumUp, a content management app (disclosure: DrumUp is a client of the Godot Media, the company I represent).
3. Frame relevant screen shots on blog posts or social media posts to illustrate an argument or example.
A good rule in writing is to show, not tell, and this format works beautifully on how-to, tips and tactics posts.
Instead of stating your tips, why not illustrate them with screen-shots? Including an image every 75-100 words on your blog posts has also been shown to double the number of post shares.
Also, on the internet, a screen-shot may be the easiest way to transfer information quick and unadulterated.
I've used screen-shots on most posts that I've written, and they can be used a good many ways. You could use them to instruct your audience on how to use an application, direct your audience's attention at what you're explaining, or use them to illustrate an example. The only real necessity is a screen capture app, and you have several options to choose from.
4. Curate expert quotes or tips on simple backdrops to share on your social media pages.
Leaders in your industry are creating inspiring content every day. Why not share that inspiration with your audience?
When creating a blog or social media post on a specific topic, I like to do a quick search to see what the experts have to say about it. Most times, there's someone who can say it better than I can, and up goes a quote (with proper attribution) for my audience to enjoy.
When curating quotes, beware of secondary references. Not all sources are credible and accurate.
It is best to trace every quote you use to its primary source and add that as reference on your posts. The primary source will either be a site of higher authority than your secondary source (better to link out to than a poorly ranked secondary source site), or one of lower authority than your secondary source. In the second case, you should probably drop the quote as it may not be authentic.
Verify everything you place on your social media page or blog because it reflects your brand's image.
Once you have a brilliant quote with a genuine reference, you simply need a backdrop to place it on. You could use a quote specific app like QuotesCover or an appropriate template on Canva.
5. Transform customer content, testimonials and your comments section into content for your blog or social pages
88% of marketers believe that customer testimonials are their most effective content marketing assets. As a marketer, you know the effort it takes to collect customer testimonials. In my experience, only about 1% of the customers you reach out to end up giving you powerful testimonials that you can use.
When you have collected them, why let them go to waste? And you can re-purpose the testimonials that you've collected for multiple media, and impact more of your audience with them.
You may have collected the testimonials in one of these ways: via social media, on feedback forms, on review apps and communities, or even verbally. Into how many formats can you re-purpose them?
You could pull testimonials into social media posts, ad copy, or use them on your blog posts to substantiate a claim about your product or service.
Visuals are just as powerful when you curate them instead of creating them. With the right idea and visual resource, you can dramatically improve every social media and blog post that you publish.
You simply need to know where to find visuals to curate and how to use them on your posts, and you are now equipped with that knowledge.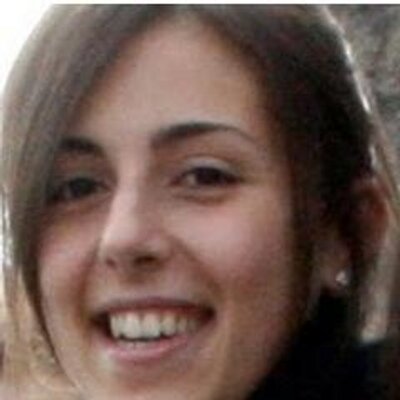 Jessica Davis has a keen interest in social media and content marketing, and writes extensively about it. She represents Godot Media, a leading content marketing firm that also offers blog writing services.