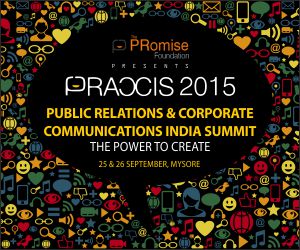 Guest Post by Amith Prabhu
Last month, India celebrated its 69th Independence Day. In the last 25 years, this young democracy has seen many career options emerge, one of which is Public Relations. Almost all the leading global firms have made inroads into the country organically or inorganically. Career opportunities abound, both with consultancies and in-house.
However, until recently, the options for cross-cultural communications to thrive were limited.
India is like Europe in many ways. Hence, it is called a sub-continent. The many states are like the member nations of the European Union. Each has its own language and different dynamics. It is in the context of this background that an idea to bring the PR fraternity together emerged.
Enter PRAXIS.
How was PRAXIS born? To date, how does it remain the only event of its kind that brings together diverse communications professionals from across the sub-continent for a slick, power packed couple of days of learning and fun? This is a (two-part) question I get asked very often.
The genesis of an idea
I got lucky in 2011 when the world's largest PR firm offered me a two-year stint in their global co-headquarters. My experience was a rare one and I learned so much in Chicago – both at work and outside.
One of the things that caught my attention was the existence and the quality of conferences for communications professionals.
I was fortunate to attend a couple as a delegate and volunteer and realized how, back in India, these opportunities were few and far between. That's when I made up my mind to bring together like-minded professionals to volunteer, crowd fund and create an event that would be sought after year on year by the PR community in India.
Sitting thousands of miles away in a different time zone, I decided to co-create a national weekend communications summit. Initially, it didn't even have a name. So how did it all come together?
I had to take my cue from history… and build on it.
The only similar event, that was born in 2009, was losing its sheen. The organizers were repeating some of the speakers year on year. They were hosting it in a metro city where people would attend the opening keynote, leave for the day and then return for the evening cocktails.
A floating audience is not encouraging for speakers.
There was no scientific way of approaching speaking opportunities. The same people would be on stage. Most of all sponsorships were linked to speaking opportunities entirely. This needed to be changed.
PRAXIS was born through a Twitter chat. The first year, several volunteers, delegates, speakers, and sponsors were reached out to using the social network. Our plan was to create the smallest conference possible and build on it. Once the idea gained momentum through word of mouth there was no turning back.
Why do we do what we do?
PRAXIS is the acronym for Public Relations and Corporate Communications India Summit. We transformed the two Cs to form an X and discovered the word "praxis," which in Latin means to do or to act. As the profession evolves in an emerging market like India it will become increasingly necessary for such interactions, making this an apt name for the conference.
We need to celebrate our profession and inspire a young generation of PR pros to believe in the power of the career they have embarked upon.
Most importantly the summit is an aggregation of knowledge and a great forum for cross-cultural exchange.
What next?
We have built PRAXIS painstakingly over the last three years; the fourth edition is coming up later this month. Next year, we hope to showcase a wider array of international speakers, and slowly franchise the model to other emerging markets with no intent of commercial gain.
The summit is a $100,000 property with a unique transparency in all commercials. There are three slabs of sponsorship. All money is paid by sponsors to vendors directly. Most speakers pay for their travel or stay. The event gets sold out a month before the actual dates. The fraternity has an annual date to look forward to.
An idea well executed can have real impact.
It is up to the executor to go all out and make it work. And in all this I have seen that there is no greater power than the power of communicating well.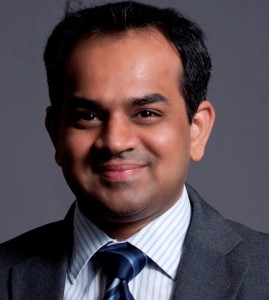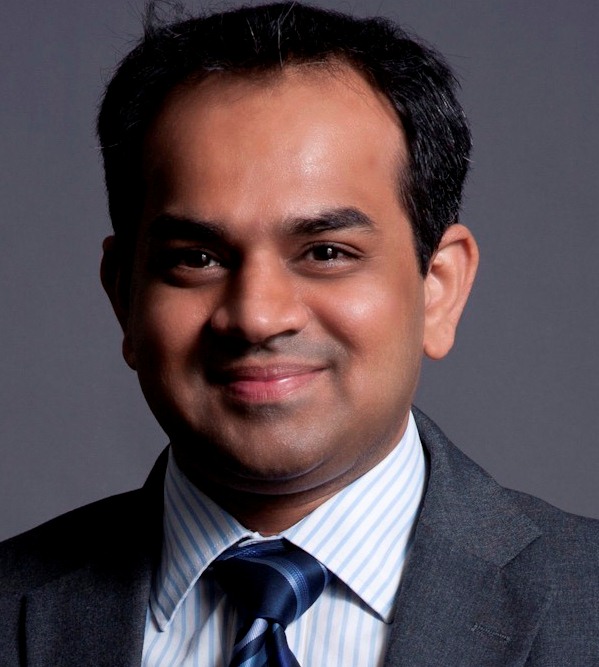 Amith Prabhu is the first dean at India's first independent school of communications and reputation management. He writes the only weekly column on Public Relations in South Asia. He curates the largest summit for communications professionals. He has over 12 years of experience working with some of the largest PR consultancies both in India and the USA.