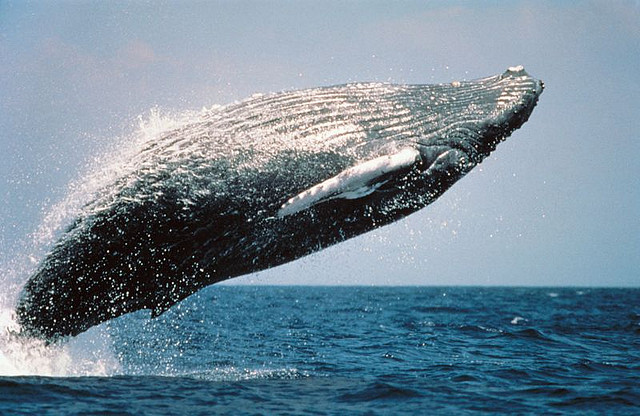 When was the last time you got public relations lessons from a humpback whale?
This past Friday, as I was looking at various social media platforms, I came across a video that one of my Facebook friends had shared.
It was a video from the Great Whale Conservancy, a program of a project (not a typo) of the Earth Island Institute (I checked them out on Charity Navigator, and they are, I think, legit).
I'd never heard of them before, but the title of the video that my friend shared: "Humpback Whale Shows AMAZING Appreciation After Being Freed From Nets" drew me in.
I veered between smiles and tears – happy ones – as I watched it. Watch the video yourself, and you'll see why.
Now, I could go into raptures about the beauty of the human-animal bond, of life set free, and all sorts of things.
And I do feel all that.
But you know what struck me most about this video?
What is most powerful about it is that it tells the story of what this nonprofit does … and it tells it perfectly.
You can tell people until the cows come home about the great work you're doing via annual reports, etc. But this video, which isn't slickly packaged, and rather long at that, shows you the work this nonprofit is doing in a very raw, real way.
More than that, they let the whale tell the story.
See how they followed it as it moved around the boat? As they let it lead them out? As they watched its sheer joy at realizing, in whatever way whales do, that it would live to take another breath, see another day, eat a few more fish (or whatever it is that whales eat)?
They showed the act of helping this animal, but they kept the focus on the whale.
And as I watched the way the whale reacted, what I realized is that nothing can tell your story like your subjects can. Their direct experiences – and telling of those experiences, even if they are "dumb animals" – will have an impact like none other.
Everything – everything – comes down to how you tell your organization's (or your client's) story. That's at the heart of what we in public relations do.
Let's not get lost in the tools. Let's remember to focus on the story.
And may Valentina live to see many more days.
Image: flickkerphotos via Flickr, CC 2.0