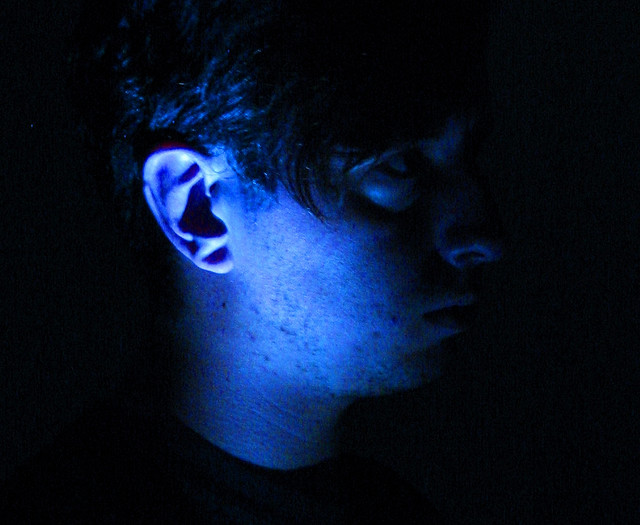 Guest post by Danny Brown
Social media listening.
Social media monitoring.
Social media tracking.
Social media intelligence.
There are many descriptions of how we can use social media as a listening tool, to complement (or replace) our more interactive approach where we converse too.
While the idea behind social media listening is cool – after all, who doesn't want to know what's being said about them, by who and when? – the current tools don't easily offer the kind of listening that would be really useful.
Curious? Read on.
Listening data are still keyword driven
Whether it's free tools (Twitter Search or Google Alerts) or premium offerings, the main issue with social media listening is that it's still (primarily) driven by keywords.
So, for example, if you wanted to know about your brand, you'd type in something like "brand name", or – if you want to filter a bit – "brand name + brand service + brand product reviews."
The latter filter means you can narrow down the keywords to include the types of products or services you sell directly, or just the industry you're in. This helps you keep tabs on competitors as well as customer pain points.
But it's this approach where things fall down.
People are not scripted robots
In an ideal world, we'd be able to search for these keywords in social conversations, and they'd lead us to the Holy Grail of sales. After all, it works for Google on Search, right?
The problem is, people are not conducive when it comes to creating an ideal world for brands to operate in. We're too human, for a start.
That means we don't play nicely with scripted conversations and perfect keywords.
Instead, we talk naturally the same way we do offline, and in conversations that – at first glance – have nothing to do with the keywords that we may have keyed into our listening tools filter.
For instance, say my furnace breaks. If I wanted to find someone on search, I'd type in "HVAC companies in my hometown." That would help me find the right people to get my issue fixed.
However, I'm not necessarily going to go onto Twitter and ask, since my followers probably don't live in my town, so would struggle to advise me of a reputable company near me.
So, if I'm an HVAC company using listening tools to find new customers, a search for "broken furnace" may or may not be productive for me.
However, if I was smart and could look for natural conversations, I'd be much more likely to gain the lead.
Speaking comes naturally
Using the HVAC example, let's say instead of using the term "my furnace is broken" on Facebook, we're (as in my friends and I) having a conversation around the topic, but not coming out directly and saying it.
Instead, all I'm saying is "I hate having a cold house, I'm going to have to wear extra long johns!" (or words to that effect).
Having a cold house immediately suggests a heating issue: do I have heaters, can I not afford to switch them on, is my window broken, is my furnace broken (a-ha, the furnace!)?
By filtering a social search for these natural conversations, I'm zoning in on the real issue, versus what I'm hoping someone will be talking about.
I can then reach out and say, "Hi, USER X, we hate cold houses too! Anything we can help with (we're out of blankets though!)?"
It's a gentle way to join the conversation, and immediately asking for the sale if there's a potential sale there.
By ignoring the obvious and scripted keywords, and instead being more intelligent and tracking the natural conversations, we can access so much more information (maybe even the Big Data that everyone is swooning over at the minute).
Additionally, we're not limiting ourselves to one pain point.
Looking at the results, it could be an opportunity to provide heaters in the first place (retailer), help manage finances better (financial advisor/bank), or fix the window (glazier).
Four opportunities to get involved from one search? Yes please!
Is it this simple?
It can be. Even without the advanced algorithms that these types of natural searches need to really decipher the content, you can put the legwork in to start identifying the true conversation behind the words.
The trouble with legwork is that many companies and business owners don't have the resources for that. Nor do they have the finances to pay a solution provider the kind of money these smart algorithms would cost.
But this could be a wake-up call for vendors. After all, if you can provide this kind of smart learning that really benefits all sides (and not just those doing the listening)? Well, that's the gold right there.
Challenge on.
Image: daniel duende via Flickr, CC 2.0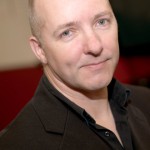 Danny Brown is the VP of Partner Strategy at Jugnoo, Inc., whose social media dashboard JugnooMe is currently in open beta. Offering an all-in-one option to consolidate your social media accounts and create campaigns, videos and promotions, as well as track success and brand sentiment, JugnooMe aims to make the social web simple, accessible and monetizable for all. You can read more from Danny at his award-winning marketing blog, or follow him on Twitter at @DannyBrown.