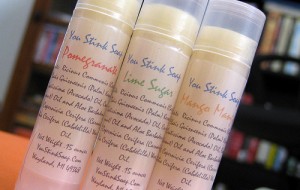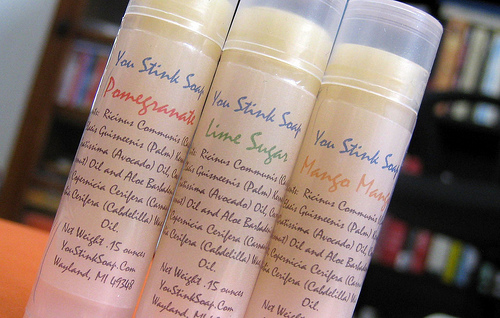 Guest Post by Shakirah Dawud
"Why you stink."
These headlines always seem to magically know more about that thing we've always known deep down about ourselves, no matter how well we've resigned ourselves to it, shut out the world's criticism of it, or – er – deodorized it.
Hope springs eternal. We all know we're not perfect… even at the things everyone we meet seems to think we've perfected. Although we're not all self-improvement-tape addicts, we all hope to improve our existence.
"You Stink" headlines promise we'll come away improved.
Playing on insecurities is something marketing must do to survive. Initiating engagement with fear – this one that our readers will miss out on something that could change their lives for the better – has become practically a reflex among practicing copywriters.
But (thankfully) fear does not spring eternal.
Our brains require a higher and higher threshold to get the same reaction each time we encounter the same fear-inducing stimulus. So the power of these headlines diminishes each time we see them.
Since they work so well, though, we'd all better use them – but wisely. A couple of examples:
"Are you making these four mistakes in your business relationships?"
We're in business relationships and want them to start, middle, and end well. We've just left one behind and are sure the Other Party has made these mistakes… just as sure as they are that we did.
We're on the lookout for a new one and we want to avoid the mistakes This Time. We want to know; and we're concerned about what could happen if we don't find out.
This kind of fear is much more indirect, in the form of concern.
"The little-known method to keep your credit score high."
It's obviously a secret, and it could easily affect us. Here, curiosity initiates the click rather than fear or concern. Even if our scores are high enough, we want to make sure they stay that way.
But with power comes great responsibility. So no matter how magnetic your headline is, the content that follows must worth your reader's time.
In the second example, for instance, knowing who your readers are and what concerns them could make the same content a golden ticket or a scrap of toilet paper, read by either the right or the wrong audience.
What do they already know? What do they wish they knew? What are they not quite ready for yet?
How do you react to "You Stink" headlines? How have you used them?
Photo credit: Jodi C., courtesy Flickr, CC 2.0.

Shakirah Dawud is the writer and editor behind Deliberate Ink. Based in Maryland with roots in New York, she's been crafting effective marketing copy as a writer and polishing many forms of prose as an editor since 2002. Clients in many fun sizes, industries, and locations reach her through the Web.