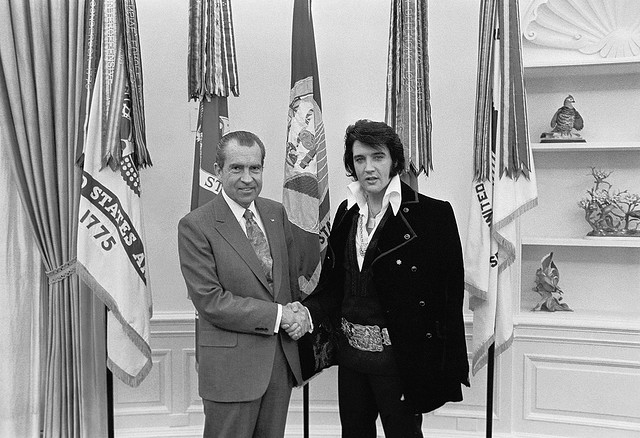 Guest Post by Bryce Keane
Do you ever know when exactly inspiration will strike?
For me, it struck towards the end of May when the UK welcomed US President Barack Obama.
I was heartened to see that both he and Prime Minister David Cameron had been reading from The Modern Book of Australian Diplomacy when they held a lunch for the UK press at Number 10 Downing Street during the visit.
And every single media outlet was trumpeting "the special bond of US/UK relations."
Then I started to think how this phrase applies to our own world of digital and broader communications.
Maybe it's just me, but the constant sharing of ideas, and most notable thought leaders in the discipline seem to come from one side of "the pond" or the other. And I wondered what it's like for US ex-pats to help foster this special bond.
Candace Kuss, Director of Planning/Interactive Strategy EMEA at Hill & Knowlton, and Marshall Manson, MD – Digital – EMEA at Edelman, took time out of their extremely busy schedules to talk with me.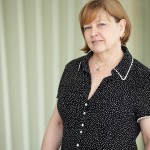 How did you get into digital communications and when did you move to London/what brought you here?
CK: I was a traditional art director when Netscape Navigator was launched, and made visuals online possible. I created my first ad banner in 1995 (for AT&T) and went digital fulltime when I joined the Strategic Interactive Group (now Digitas) in 1996.
I was also an early user, and in 2005 Ogilvy London offered me a job as Interactive Creative Director. So I moved here from San Francisco. As an Anglophile, it was always a goal to work in the UK. I love all the layers of history right on top of each other on every street here in London.
MM: A few years ago, I worked for a non-profit pressure group in the US called the Center for Individual Freedom. We worked on a range of issues from judicial confirmations to Internet tax policy. Because we were small, traditional media often didn't concern itself with our views when reporting a story. So I started looking at ways to connect with more people online.
I discovered there were bloggers covering our issues and started to build relationships with them, occasionally passing relevant tidbits and just generally trying to be helpful.
Eventually, one of the bloggers I had gotten to know recruited me to Edelman, where he was setting up a practice to do what I had started doing instinctively. After 2+ years in Edelman's DC office, the agency's London CEO, Robert Phillips, asked me to help build up the digital practice here. After confirming that my wife wanted to come, and that our dog could come, we jumped at the chance. I took up my post in the UK in February 2008.
What do you think are the biggest challenges facing the digital communications space globally at present?
MM: I have two:
Demonstrating value of investments and how digital communications can deliver for the business, directly on the bottom line.
Driving a change in business culture, structure and decision making to help remake businesses in a way that can be successful in the changed environment.
CK: Nothing really. Communication is digital now. It just is.
For marketing specifically, probably the biggest issue is that so many people in the business STILL think this stuff is new…
What are the key differences between the US digital comms space and the UK? Where does the mainland Europe market fit into this US/UK comparison?
CK: Historically, America has done more creative, and just plain "more" with digital for brand marketing. In the US, many brands run programs that are miles ahead of what they do here or in Europe. I don't really know why. The common excuse is the size of the American market and one language allows for bigger budgets.
That said, there are lots of very creative people in the UK and great things going on in tech (like Tweetdeck), creative (Moshi Monsters), as well as advertising and PR.
Mainland Europe is extremely varied. The Nordics are way ahead, for example. Broadband access, and how people use digital in their real lives, is reflected in how marketers use digital in their communications.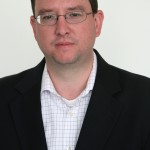 MM: I find influentials and communities in the UK to be less open to being approached, and more cynical of unsolicited communications in the UK than they are in the US.
Also, the UK is smaller. I know that's obvious, but it means that it's harder to achieve critical mass in UK communities, and that campaign results are often smaller in what they deliver (especially in terms of numbers) than US campaigns.
I've started encouraging clients to multiply UK figures by five before they compare them to results from the US.
In EMEA more broadly, there are massive differences in how community members behave, and engage, from one country to the next. For our clients, this requires them to allow local flexibility and engagement at the local level, in local language.
Which market excels: UK or US?
MM: The two markets are more similar than different, and there's a lot of crossover between the two. One observation: I love that newspapers are still seriously relevant in the UK, and I love that social media has really become media, full stop, in the US.
CK: See above.
What's your favorite piece of digital creative and why?
MM: I'm loving the Intel Facebook Museum of Me at the moment. It does something useful and fun, and it adds value for participants.
CK: This is a famous cliché, but my favorite campaign is the one we are working on now.
"Digital creative" means many things. I'm a huge fan of Angry Birds, not just the game but also the way Rovio has made it into a franchise. In marketing, this is now quite old, but my vote for the best Facebook campaign is still Burger King Whopper Sacrifice. It worked so well because they used how people actually interact on the platform and gave it a twist that was spot-on for the brand.
Everything Uniqlo does is good. I am also a big fan of the Doritos "Crash the Super Bowl" contest of fan-created commercials, because they've been doing it for 5 years and they make it bigger and bolder each time.
What advice would you give to any US digital comms specialists wanting to work in the UK or Europe, and vice versa?
MM: Be openminded and listen a lot. Europe is very different from the US, and Americans have a reputation for trying to apply American lessons without listening to what's happening on the ground or accounting for the landscape in the country in question.
CK: I have the same advice for talent in every location: find a way to work for the best agency possible, with people you both like and admire.
What excites you/keeps you awake at night about the digital communications space?
CK: Everything about digital excites me. I like to watch and learn from the tech start-up space, not just the communications industry. I think what is happening in real life is what is revolutionary. WikiLeaks, for example, would not have happened without the net.
MM: I tell people – and I'm only half joking – that I make my job up as I go along. The landscape changes every day. We have to challenge ourselves every day to keep, to keep innovating, and to keep delivering for our clients.
Thank you, Marshall and Candace!
Images of Marshall and Candance used with their permission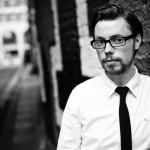 Bryce Keane is an international communication professional who's worked in both the EMEA and Asia-Pacific regions. Originally from Melbourne, he is a Senior Account Manager with London-based The Propeller Group, with a keen interest in issues that affect the global communication industry. Bryce is always interested in hearing from other communications professionals with thoughts, feedback or just for a chat. He also publishes The Boy in the Bar.