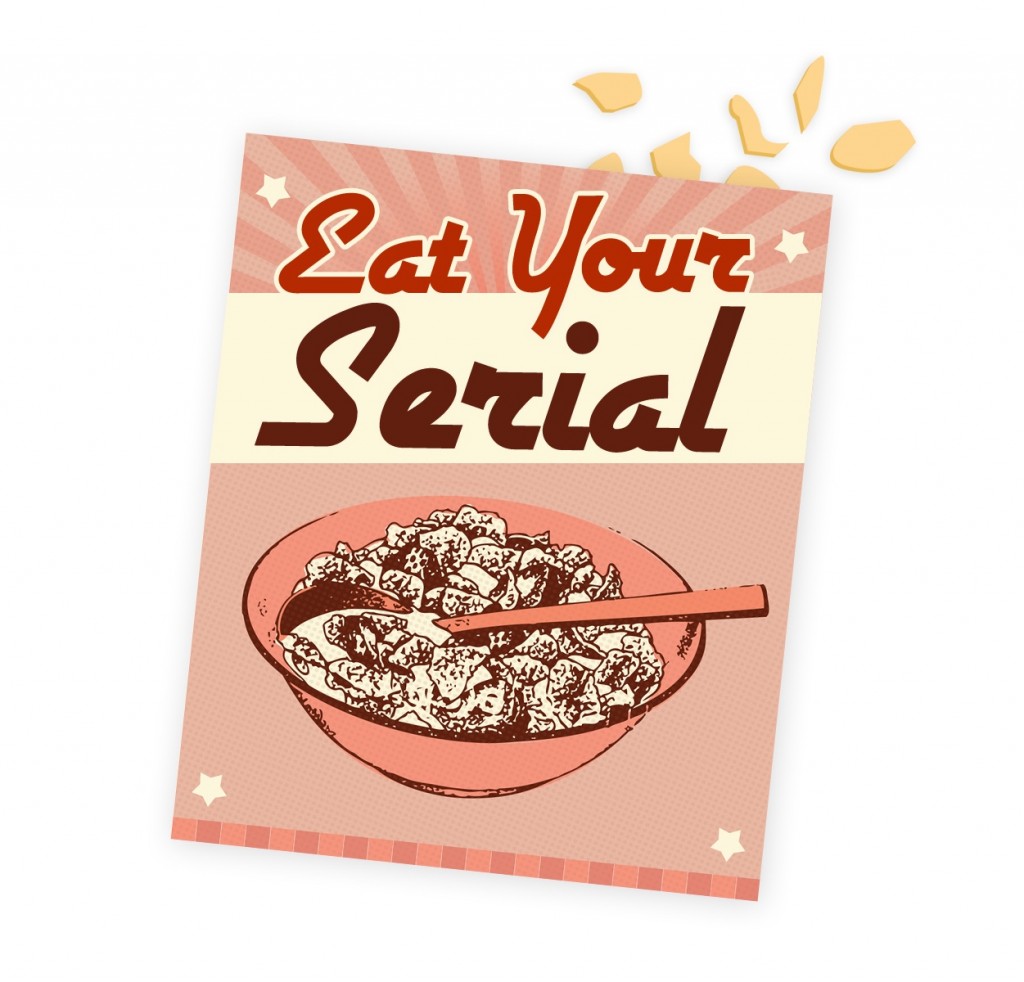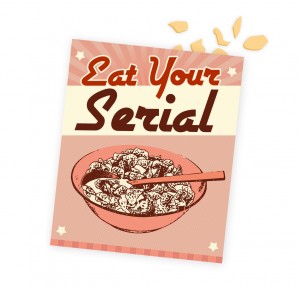 Intro: I found out about Eat Your Serial through my friend Brian Meeks' blog, who's an amazing writer whom I've profiled on WUL before, and you should be reading him, if you're not already.
It's a very cool concept and project. And since I love reading, I asked them if they'd do a guest post for me. Basically, they need to raise $7K by Sunday – that's day after tomorrow – if they are to be funded by Kickstarter.
Otherwise they get nothing (via Kickstarter, that is).
So have a read, and if it takes your fancy, will you share or support them in any way you can? We bookworms need to stick together, after all.
Guest post by Jenn Pedde, Eat Your Serial

Our mission is simple. We are a passionate group that is working to connect writers and readers through an innovative new online experience. We aim to promote writers by showcasing their stories as serials.
And we're more than just a spectacularly awesome pun.
People consume more content now than ever before. Blogs, Twitter, online magazines, favorite websites, Facebook; these are what people are spending their time reading. They also have access to the web not just by their computers, but through their mobile devices and e-readers. They read on the go.
Eat Your Serial believes there is already a built-in audience for manageable, easily digested serials of new and well written stories, and we have built the platform for it.
We're bringing serialized content to the Internet on a scale that has not been attempted to date.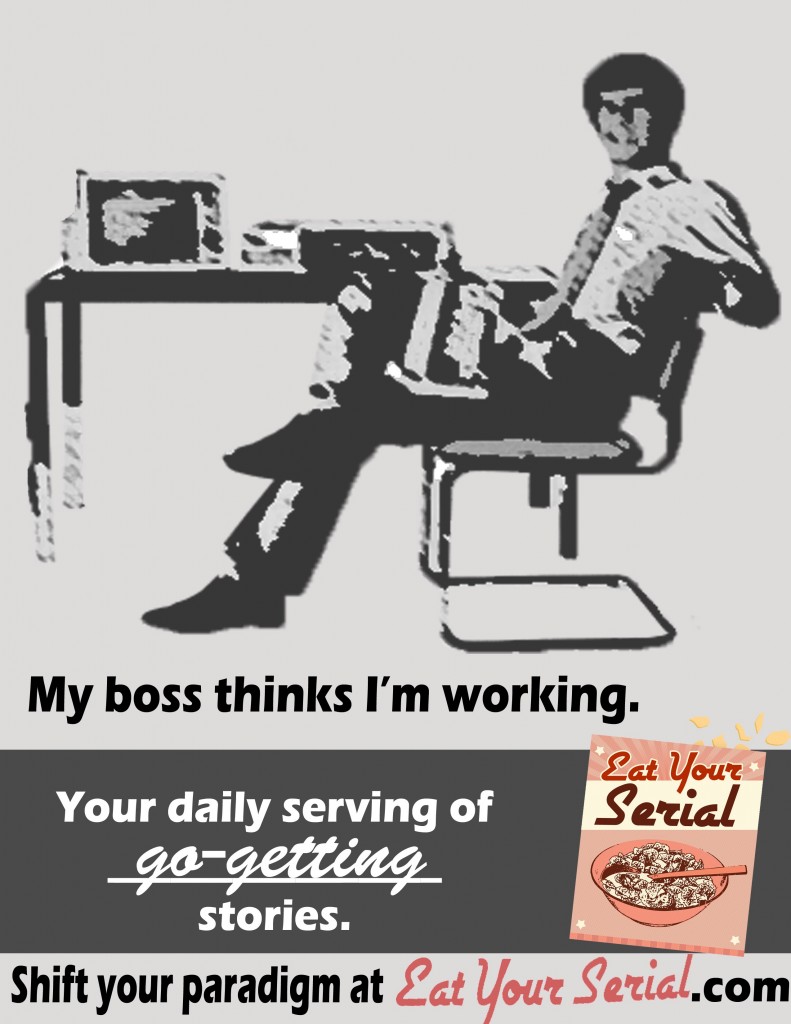 Eat Your Serial and Social Media
Up until now the official Eat Your Serial website has not been launched. However, our social media campaign has been in full swing throughout most of 2010 in preparation for the launch, and it's made all the difference.
We took to the Internet on Facebook, and then Twitter, followed by a blog. We didn't have a finalized product to show, but we were out to create buzz and build a few relationships with writers we found online and through friends.
These platforms were used in preparation for our bid to get on Kickstarter and have a successful fund-raising campaign.
We also created an electronic press kit that demonstrates our objectives and contact information on SlideShare and it's been well received. We link to it in our weekly company updates and monthly newsletters. All of these platforms were used to create a budding community of writers and readers interested in the project.
Crowdfunding on Kickstarter.com
Eat Your Serial is currently fundraising on Kickstarter.com, which is a popular micro-funding website that allows anyone who finds a project to be full of creative potential to donate and support. The website promotes projects that are for musicians, writers, gamers, and other artistic type people.
Backers can donate as little as $5 or as much as they would like and, in return, the project offers rewards for the various increment levels.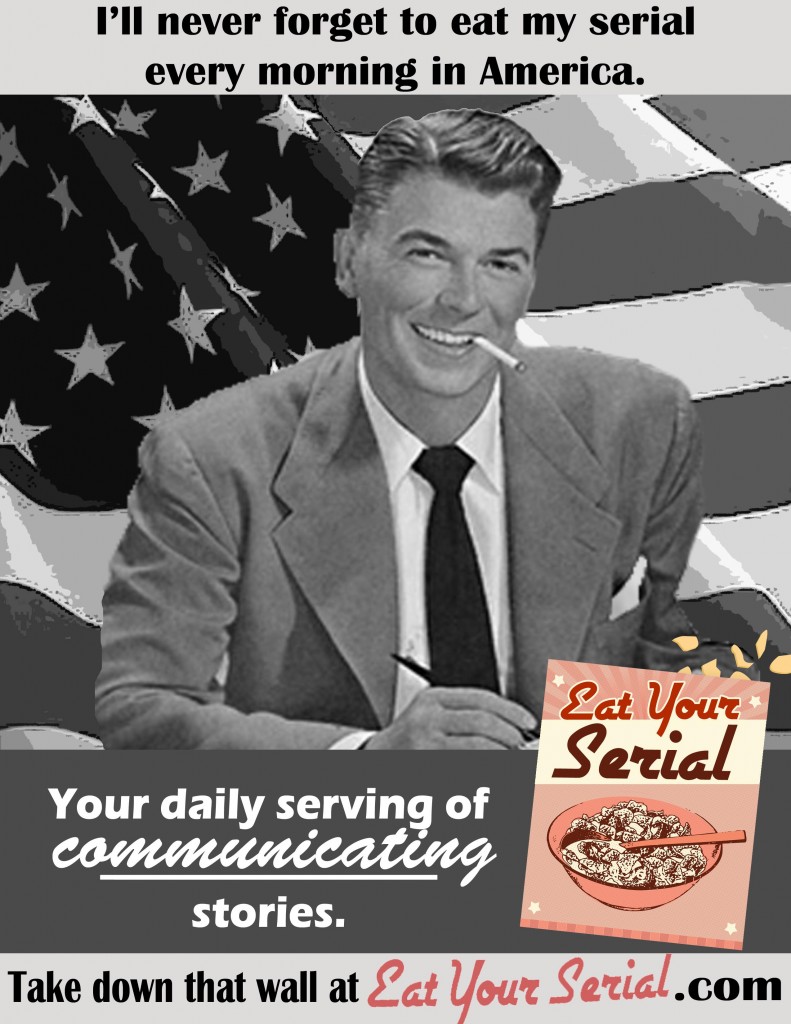 Recently, The Economist wrote about Kickstarter, noting that it accepts about half of the projects it receives and half of those have been funded. It also mentions how Kickstarter goes hand in hand with social media, as it allows more people to learn about an endeavor and donate almost instantly.
The interesting "kick" to Kickstarter is that if projects do not reach their full goal by the end date, the project will not be funded at all.
On Saturday November 6th, at 11:59 pm PT (2:59 am ET), Eat Your Serial finishes its 3-month run on the funding site. It was 69% funded at the time of this writing on November 3rd.
In the future, Eat Your Serial hopes to bring its content mobile in an interactive application after the website goes live in 2011.
We're looking forward to promoting up and coming writers, and publishing in a new and exciting way for people to consume great stories.
All images © Eat Your Serial, used with permission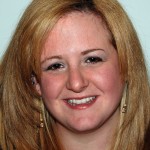 Jenn Pedde is Eat Your Serial's brand & marketing nutritionist. Eat Your Serial will publish a story every day of the week, and each week those stories will get updated with a new chapter. The website launches in 2011 but currently lives and thrives on social media. Contact them on Twitter or Facebook for more information.