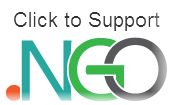 I posted this before Christmas 2011, but it is an important cause that needs your support, so I'm re-posting it today. Please do take a moment to read, click, and share, in case you were out during the holidays.
In the midst of your New Year cheer – which is well-deserved and much needed – would you take a moment to give a really great gift to nonprofits worldwide?
All it will take is one click. I'm serious.
Here's the gen:
This year, thousands of new Internet domains will be up for grabs. One that is important to the nonprofit community is the .ngo domain (pretty obvious why, right?). So it's equally important that the right organization be chosen to run this new domain.
Public Interest Registry (PIR) is the nonprofit organization that currently manages .org – the domain that has served the nonprofit community for more than 25 years. So it's the natural choice for managing the .ngo domain.
They are up against venture capital and other for-profit groups who would like to gain control of the .ngo domain. However, the nonprofit community can make sure that doesn't happen by signing this petition supporting PIR's bid (only nonprofits should sign this form).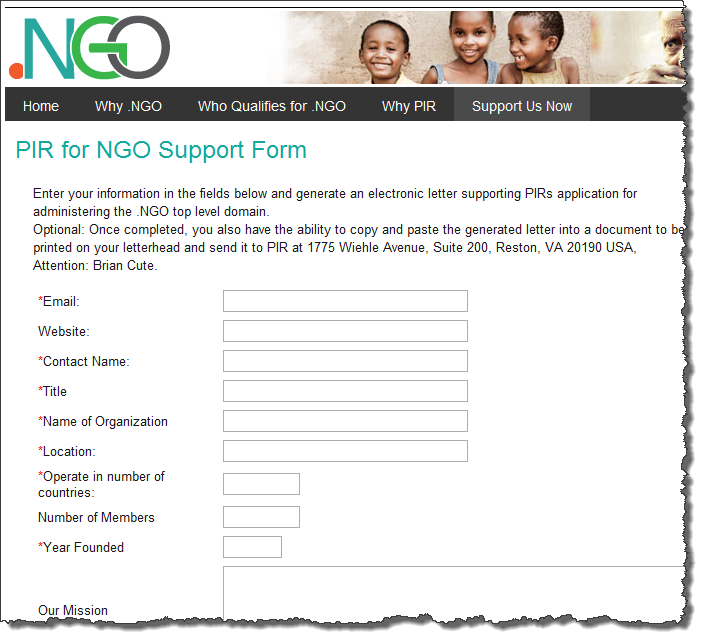 Why you should do this
Under the management of PIR, the .nog domain will only be available to nonprofit organizations. This means that there will never be doubt over whether your organization (or client) is legitimately a nonprofit – you can simply point to the fact that you were able to acquire an extension that's not available to for-profit companies.
Please, if you work for a nonprofit organization, sign this quick and easy online letter of support and pass it on to other nonprofits in your community. If you don't work for a nonprofit but with one, ask them to sign it and pass it on.
And by signing the petition, it doesn't mean that you're committing to buy the .ngo domain once it's out; you're simply showing support for the fact that a domain that should be used exclusively by nonprofits should be administered by a nonprofit.
Together we can show ICANN, the International body that regulates domain extensions, that the nonprofit community is a unified force. And we'll give a terrific New Year's gift to nonprofits around the world.
Thank you – and Happy New Year!