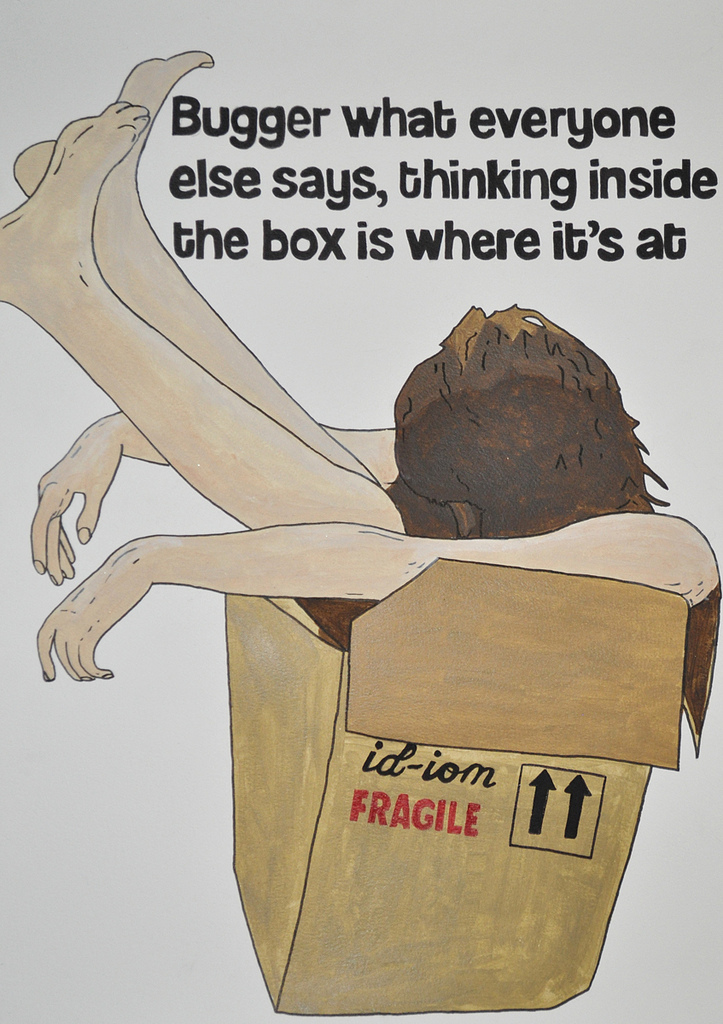 Guest Post by Shakirah Dawud
Dumbphone users used to be cool (yes, they did!).
Working at home used to be an oxymoron.
Facebook used to be the only company making money off Facebook (go ahead and laugh).
What happened?
The novelty of the iPhone has worn off (although it has kept its edge). Working from home is no longer unusual. Now just about everyone on social media wants to make money.
And now those of us who made it fashionable find ourselves surrounded by four walls and a lid, making it pretty uncomfortable to keep head-and-shoulders above the rest. The box – that one we're meant to think outside – has been flipped inside out, and somehow we're on the inside.
What now?
First, a little about why this matters for your brand. Differentiation is the name of the game. Your customers don't just need to know why they should buy from you. They need to know why they should keep buying from you, too. 
The moment you choose to become a trend-setter in your industry, you join a never-ending arms race to stay fresh. Whether an aspect of your service, a flagship product, or an innovative process, most of your competitors will choose to roll with rather than reinvent the wheel that made you famous. And then all of a sudden, you're one of many.
How to keep ahead?
Create a box within your box. Be outside it.
In the publishing industry, the creation of subgenres and "crossover" genres differentiates new voices within each category of storytelling. In communications, smartphones are taking dumbphones by storm.
The trick is to look at what's being done, and not only tweak the edges or add an extra, but upgrade it or change it on some unprecedented level of "better." And not in your eyes, but in the eyes of the market you're targeting.
Find another box. Be outside it.
If you stick out (or used to stick out) in one area of production or service, there's nothing to stop you from rising above masses of similar products in another way, too. One computer I was instantly envious of years ago: iMacs. Not because I thought them superior. Just because they came in colors I liked. To Apple fans at the time, they were practically a collector's item.
Remember that your box is relative.
To some, if you can't meet in person, you're not a person. To some, social media marketing is as foreign a landscape as the dark side of the moon. To some, a Flash website is like hanging ten: can't get any cooler.
Then you come along and flip their box inside out.
Image: id-iom via Flickr, CC 2.0

Shakirah Dawud is the writer and editor behind Deliberate Ink. Based in Maryland with roots in New York, she's been crafting effective marketing copy as a writer and polishing many forms of prose as an editor since 2002. Clients in many fun sizes, industries, and locations reach her through the Web.