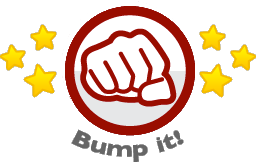 I came across something quite cool the other day.
Actually, it was just the day before yesterday, when Derek Skaletsky gave me props (aww) for saying I think Traackr is quite a bit more useful""at least as far as I'm concerned""than Klout, if one is trying to find "influencers."
I didn't know this (or know him) at the time, but Derek is part of the Traackr team.
So obviously he'd be happy about that.
However!
He is also the guy behind #propz, which is a very cool way to do just that – give props to people (and, I suspect, organizations) through social media.
You see, all you have to do is include the #propz hashtag in a tweet, and they (the person and your #propz props #propz props … sigh …) will show up on the Propz site.
As well as Twitter.
And, obviously, everyone knows what that means.
Props, I mean, not Twitter.
You can also do so directly at the Propz site, but if the person you're trying to give props to hasn't already been "propped," then you'll have to fill out their info such as Twitter profile, etc.
So for now, while Propz is still relatively new, it's easier to just give #propz on Twitter, because then their profile will automatically get created on the site.
And the notification will show up in their Twitter stream, and they'll be curious, and they'll go across and claim their profile (which is, no doubt, what Propz wants) …
… but you won't have to do anything else!
Even though I am new to #propz, I think it's a cool way to show appreciation … not to mention, very easy to do.
In fact, ever since I saw it, I've been thinking of all the people I could give #propz to.
Don't worry, I won't start going down a list.
But I will be giving them props #propz … oh boy.
Try it out and tell me what you think?