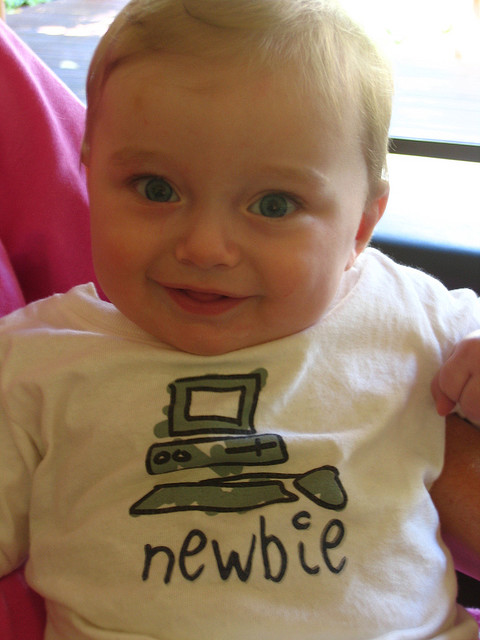 So you got the job … now what?
This is something we all have to deal with, or have dealt with, at some point. It's exciting to start a new job, but you want to make sure you start off right, don't you? After all, so often how you start is a precursor for how your career will go.
Tomorrow night, from 8-9 pm CT (9-10 pm ET), Arik Hanson and Valerie Simon, who created the #HAPPO hashtag (Help a PR Pro Out) and chat, are bringing back this terrific Twitter chat to help you out.
It's easy to join (here are my tips on joining a Twitter chat, if you haven't done one before), and if you're looking for an extra boost of confidence along with that new paycheck, I highly recommend you join in.
Among other things, we'll (yes, I'll be there too, since I'm a HAPPO Champion) be discussing:
What is the hardest thing about being the newest employee in your company/department?
Should you use social media (LinkedIn, Twitter, Facebook) to connect with new colleagues (and please, if you have a protected Twitter profile, now would be a really good time to make it public)? How about leadership?
What steps should you take to manage your image internally?
What do you do if the reality of the job you took doesn't match the position you applied for?
What are some red flags that may signal the job is not working out?
What steps can you take to "help out" the new guy/gal on the team?
I've always found chats fun, and Arik and Valerie have built a terrific community around HAPPO. So do join in. Even if you're not a newbie at your job, your experience and words of wisdom could help countless others.
Remember: 8-9 pm CT, and join by including the #HAPPO hashtag with all your tweets (make sure you're following Arik, Valerie and the official @helpaprproout Twitter handle).
See you then!
Image: davemelbourne via Flickr, CC 2.0