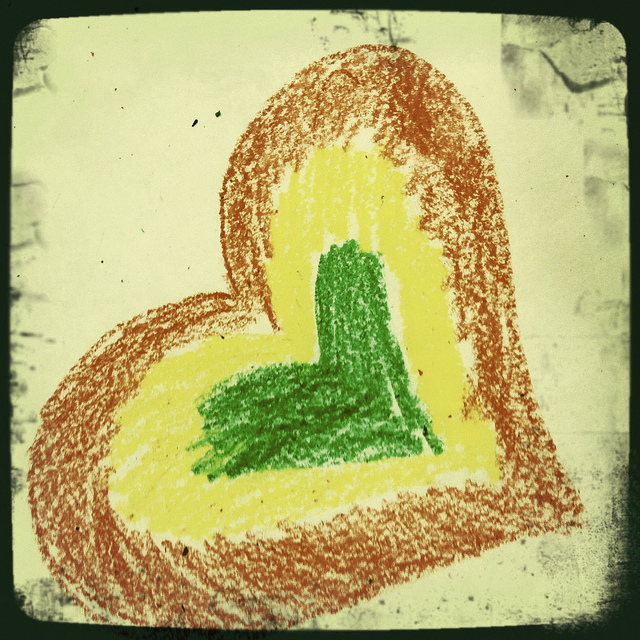 So… looking through this blog, I realized that this is the fourth Valentine's Day Waxing UnLyrical's been around … can I get a W00t?! W00t!!!
Last year, I wrote about injecting the Valentine's Day spirit into social media, and I really didn't want to write a hackneyed version of what I'm sure will be several such posts out today.
So today, I decided to say "thank you" to social businesses; businesses that understand and use social media wisely, to listen to their customers, to improve their products and services, thus creating fans for life.
And since I'm trying to get over my self-consciousness about video, I decided to try something new.
Note: the video you are about to watch has music (legally purchased), lyrics (original, written by yours truly) and somewhere in there, a dog. No animals were hurt in the making of this video.
Click here to watch it on YouTube if it doesn't show up for you.
This is the Dachis Group's "attributes of a social business" presentation from which I used a screenshot, by the way, and if you're interested in learning more about why I think Samuel Gordons and Eidia Lush are so terrific, you can catch up here and here.
Now that we live in a social world, it's tough to imagine the days when businesses didn't get back to us on Twitter, or Facebook, or another social platform. True, there are still many of "those" businesses around, but they're certainly getting fewer and farther between (at least, I think so).
But the businesses that listen, that invite our feedback, that know being interactive is key to keeping us around – they're golden in my book.
So to all the Vistaprints, Samuel Gordons Jewelers, Network Solutions, Eidia Lushes, Traackrs, Zappos', and Southwest Airlines' of the world:
Thank you for making our lives easier. You have a fan for life in me.
What social businesses have "convinced and converted" (h/t Jay Baer) you? Any stories you'd care to share? And, oh, what did you think of the video (if you want the lyrics, just tell me)? Do share, I'd love to know.
Happy Valentine's Day!
Image: Steve Snodgrass via Flickr, CC 2.0