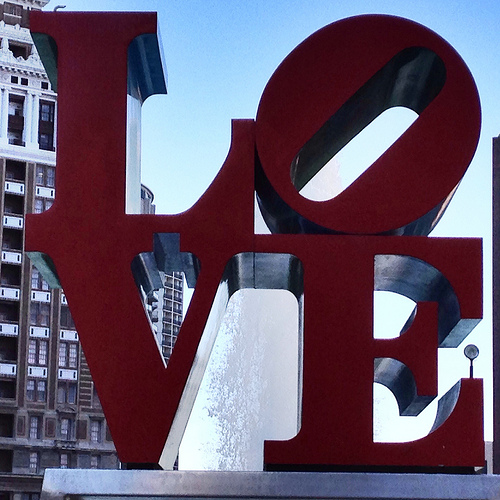 Happy Monday! If you're in Cleveland, I hope I'll see you tomorrow (I'm speaking to the PRSA chapter). If not, then you'll just have to imagine what fun we're having.
OK. Let's kick off the week with your weekly roundup. Since this Friday is Valentine's Day, this week's roundup features seven posts from around the web that focus on compassion, humanity, and of course, love.
By the way, did you know that tomorrow is the 50th anniversary of the Beatles' U.S. concert debut? True!
1. Thoughts About Love In Business
Why:Is there a place for love in business? Jayme Soulati thinks so.
2. Holiday Messages for Business Series: Valentine's Day
Why: This is still a great read! Mike Allton offers ways you can incorporate Valentine's Day into your marketing strategy, shares a fun infographic, and tons of quotes.
3. Social Media and the Power of Community and Connection
Why: Ken Muller shares a personal – and remarkable – story of human connection and compassion. And Ken, we're so glad Elizabeth is ok!
4. Creating a Culture of Respect in the Workplace (and perhaps the world)
Why: In this classic post, Kaarina Dillabough reminds us of how simple actions of love and respect can create a healthy environment for us all.
5.  7 Ways to Strengthen Your Self-Confidence
Why: Loving one's self is the key to leading a  successful life, both professionally and personally. Here's some inspiration from Martina McGowan.
6. Get Customers To Fall In Love With You Via Your Home Page
Why: I just love love LOVE this post from Lisa Gerber. This is a remarkable post on how to get your customers beyond that "first date" stage.
7. L-O-V-E for Social Businesses on Valentine's Day
Why: Two years ago I wanted to do something different for V Day. So I decided to sing for you (aaah!). It's Monday, and you need a smile, so here you go.
How do you show your social media community, your business colleagues, and your customers/clients some love? Please share in the comments below.