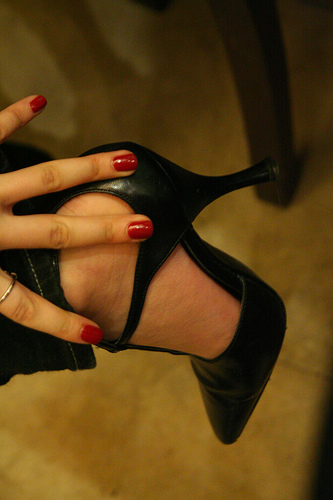 Guest post by Nellie Borrero
For International Women's Day each year, two things happen. First, Accenture conducts global research on careers to gauge people's feelings and expectations about work and life. Second, I tend to travel somewhere in the world to meet with our people and celebrate International Women's Day with them.
I love poring over the research as it gives us a glimpse into how people are feeling.
Are they positive or negative, satisfied or dissatisfied?  
It gives me data and insight to help improve how we recruit, retain, and advance our people. After nine years of conducting this global research it has become a powerful tool and a way to define how companies can best address workplace and career issues.
Image: Farfahinne via Flickr, CC 2.0 
This year I was in Brazil for International Women's Day. Each year I am struck by the smart, positive, engaging women I meet, and this year was no different.  The overall atmosphere this year was one of hope and planning, goals and aspirations…
It was energizing.
In the research we found several areas of hopefulness too. In particular, a majority of women and men, – 70 percent – said they believe they can have it all in terms of a successful career and a full life outside work. The findings from Brazil were even a bit more positive with 77 percent of people saying they could have it all.
Along with aspiring to have it all, the global respondents clarified, with 50 percent of them saying they cannot "have it all at the same time." For Brazil that number was similar at 55 percent.
This finding stuck with me, as I've said that same phrase:
"You can have it all, but not at the same time." 
The fact that half the respondents believe this signals that people are taking a long-term view of how they are defining success in the workplace and at home.
During my trip to Brazil, I constantly met women – at Accenture and at other companies – who were confident, driven, and successful. Each, however, had a different definition of success.
This is significant for employers. Companies need to recognize that professionals will define and re-define what success means over the course of their careers.
One aspect that will change over time is a professional's view of work-life balance or, as I prefer to call it, work-life integration. In the research, work-life balance tops respondents' definitions of career success, ahead of money and recognition. I found this true when talking to International Women's Day participants in Brazil, and it's true when I quiz my friends and colleagues in New York. In fact, the research shows that globally 56 percent of respondents say work-life is the top way they define career success, and 59 percent of Brazilian respondents agree.
The fact that so many employees are making work-life a priority is compelling…
… and may require companies and managers to change. Finding the right approach to integrating career and life demands is incredibly important. Companies that can help employees navigate their professional and personal lives are likely to see strong employee engagement and have an advantage as they recruit and retain.
What I take from the research findings – and my time in Brazil – is largely positive. Employees seem clear on what's important – namely, success and work-life that works for them. Companies should not be afraid of this.
It's great data. And those who embrace this trend and can team with their employees to better define success and the road to it –  whether that is flexible working, investing in training, more meaningful career paths, or more robust leadership development – will be those that truly do well today and in the future.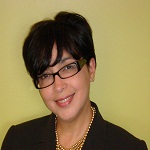 Nellie joined Accenture in 1986. Passionately, she brings her wisdom of experience and awareness on topics including best practices in diversity initiatives, development and advancement of women globally, ethnic minorities in the U.S., U.K., and South Africa. Nellie quickly became an advocate, personally and professionally, championing women and minorities in the workplace and in the world. Nellie is married with two children, a grown daughter and an elementary school-aged son. She enjoys her family life, reading, playing tennis and purposefully giving to the world.