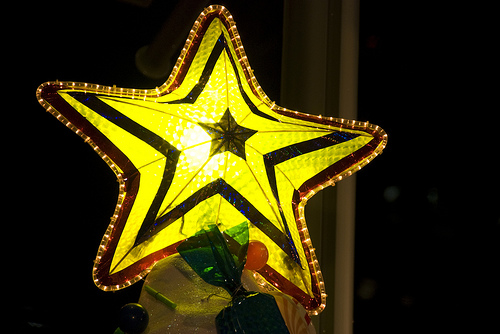 Yesterday, on #measurePR, we didn't have any special guests.
Or, if you look at it another way, we had a lot of special guests – every single person who participated.
Image: cactusbeetroot via Flickr, Creative Commons
We've had some great guests on the chat, starting with measurement queen Katie Paine, who helped me kick off the chat early this year, going on to include such measurement luminaries as Sean Williams, Alan Chumley, Richard Bagnall and Seth Duncan.
This isn't an honor roll, by the way, since there's no way I could do justice to everyone who's been gracious enough to be a guest on the chat.

But if you check out the MeasurePR category on this blog, you'll be able to see who's been on, and what they've talked about.
Since we're approaching the end of the year, I thought it would be nice to have another campfire-style chat, i.e., where we just got together and chatted.
I loved it… and it seemed the participants did as well.
Here's some of what we chatted about: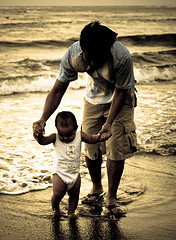 On what the biggest step forward for measurement has been this year:
Several folks mentioned the Barcelona Principles, but a few wondered, quite sensibly, when that was really going to make changes in the actual practice of measurement.
Mary Barber said, "Barcelona Principles definitely but I wonder how they will translate into changed measurement tactics among the masses."
Jen Zingsheim echoed her sentiments: "We received a request for AVE a week or so ago. How long is it going to take to disseminate the Barc. Princ & put into pract?"
And Ted Weismann said, "This year, social media has really forced PR people to draw a line between biz goals and metrics."
Image: karen ybanez via Flickr, Creative Commons
Our second question came from Lauren Horn earlier in the day, when she was looking for feedback on Flowtown.
Sheldon Levine thinks it has potential: "I've met the creator of FlowTown (@danmartell) & while I haven't used it fully yet, I think it has great potential."
Duncan Hopwood, on the other hand, wasn't so confident: "Maybe it's me but I had a test run and got zero info back and an errors on page warning." He also said he "would be uneasy about feeding email addresses into a third party without safeguards."
I haven't really experimented with it, but that seems like a fair point. Clearly, though, I need to check it out.
We had fun sharing the one word – ONE – we'd banish from the measurement lexicon if we could.
"Influencers."
"ROI."
"Equivalency."
"Impressions."
But perhaps the gem during this part of the discussion came from Alan Chumley, who said, "I'd like to banish an idea: that a person reached is, without question, a person easily, immediately, directly influenced."
Can I get an amen?!

There was a lot more, but possibly the most valuable part of the chat was when I asked everyone to share a good measurement resource – from someone else – in the spirit of good karma.
In no particular order, here they are:
1. Jim Sterne's Social Media Metrics
2. Katie Paine's Measuring Public Relationships
3. The Institute for Public Relations' site
4. People to follow on Twitter: Michelle Hinson, Katie Paine, Seth Duncan, Alan Chumley, Richard Bagnall, Jen Zingsheim, Don Bartholomew, Lee Odden, and Kami Watson Huyse.
(By the way, all these and more are on my Twitter measurement list, if that makes it any easier for you.)
5. Blogs by: Sean Williams, Katie Paine, Scott Monty, Avinash Kaushik's Occam's Razor, and even Waxing UnLyrical (and I didn't push that!).
6. Alan Chumley shared a great list of resources he'd put together a while back.
7. And finally, hashtags and chats to follow: #measurepr, #smmeasure, and #iprmeasure.
You can download the transcript of the December 7 #measurePR chat, if you'd like.
A final thought
One more thing before I head off for the day: if the sharing is anything to go by, we really have a terrific community dedicated to the discussion and propagation of smart measurement  – and that includes each and every one of you, anyone who's taken the time to stop by the chat, and the folks who come back regularly.
It really is nothing without you. So thank you.
Our final chat for 2010 will be on December 21, 12-1 pm ET; and I'm very happy that Jen Zingsheim of CustomScoop will be reprising an earlier appearance. I do hope you'll join us!