We had a great discussion at #measurePR last week, when Chuck Hemann (the "oldest 30-year-old" Sean Williams knows) was our featured guest. It's tough to recap all the nuggets shared, not just by Chuck, but very briefly, we focused on measuring social media.
These were the three questions we (primarily) discussed:
1. How do we use monitoring and analytics tools to inform benchmarks for social media campaigns?
2. Is there a "right" suite of tools to utilize?
3. Is there a new model of measurement/research in PR because of the explosion of social media?
Here are a few of the tweets: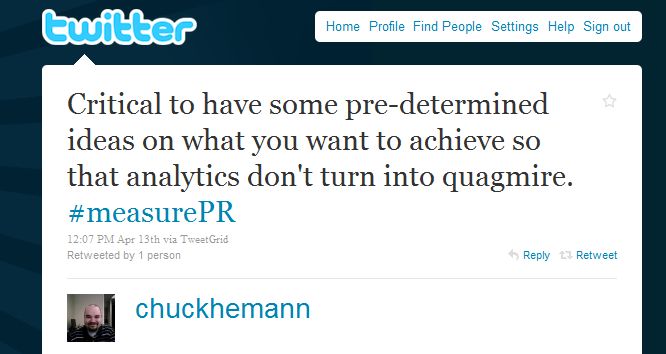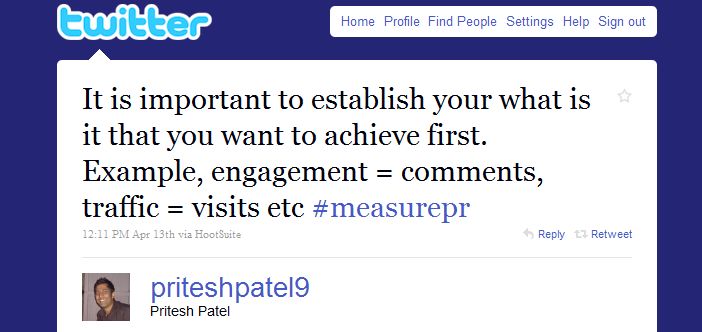 As Chuck pointed out, the "right" suite of tools depends on what you want to measure – everything's relative. There was quite a bit of discussion around SAS' new measurement offering, but getting back to the chat at hand: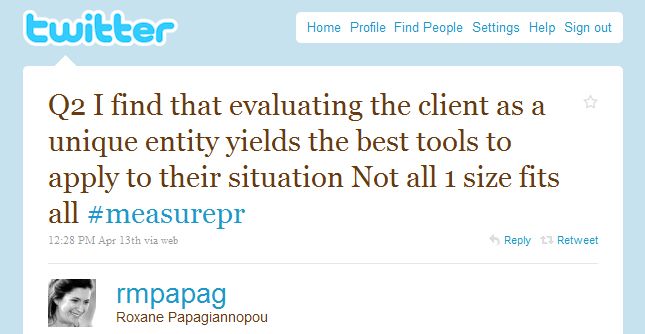 … and this gem: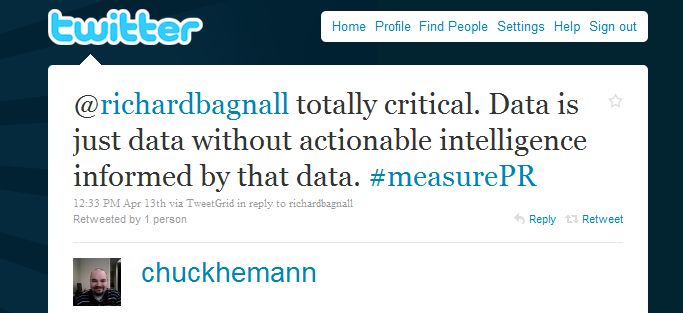 "Data is just data without actionable intelligence informed by that data."
Image: Kaptain Kobold's Flickrstream, Creative Commons
That, to me, sums up why smart measurement is so important, and how I hope this Twitterchat helps you.
I was really happy that Roxanne Papagiannopou, Alan Chumley, Richard Bagnall, Kristin Wadge, Kellye Crane, Pritesh Patel and Mary Barber all joined in; they're not just friends but folks who add great value to pretty much any discussion on PR issues. But it was also great to see some new "faces" there, and I hope that will continue to grow; so do spread the word, won't you?
Here's the complete transcript for last week's chat or, as I like to call it, #MeasurePR: the Chuck Hemann Edition. And if you have questions for next week or an upcoming chat, please let me know – you can tweet me, email me or leave a comment below.
And if you work in PR measurement and think you'd make a good guest, let me know that too (except if you're going to pitch AVE, 'cos then, don't bother)… but seriously. I'd love to have you, just let me know.