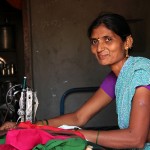 I know you're expecting your Monday roundup today. Sorry! Also, sorry for not being here last week, stuff happened, and…
… you don't really want to know the rest, do you?
Besides! We're back! What else matters?!
What matters is this.
Today is my client Milaap's 4th birthday. And while that is definitely a reason for cake, Coldstone Creamery, etc., more than anything it is a reason to celebrate the ways we can collectively make a big impact through small acts. And that is why Milaap is hosting a global, round-the-clock digital conversation on sustainable giving today.
Photo of Mahananda, an ex-Devadasi woman entrepreneur, courtesy Milaap
This event, curated by #Milaap4Hope across several social networks, actually started last night – 6:30 am IST but "last night" for us – and will continue all the way through 9 pm ET tonight. There are a ton of events planned, from Google+ Hangouts to Twitter chats, that will encourage a dialog around sustainable giving. I and my SBC colleagues will be there throughout, and we'd love it if you'd join!
Remember how, when we started working with Milaap, I told you about the #HopeProject and the Devadasi women it empowers to break free from the vicious cycle of poverty?
Check out this infographic that shows Milaap's impact, just on these women.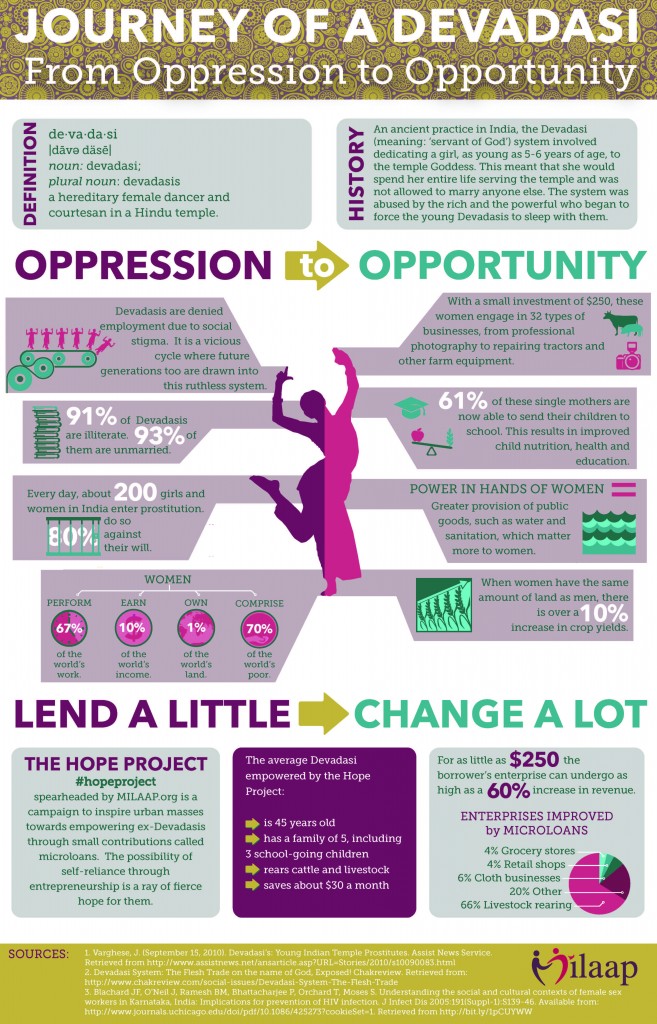 If that's what Milaap can do – just for Devadasi women – imagine what it can do for so many more!
I do hope you'll join #Milaap4Hope today. Please give me a shout if you make it!