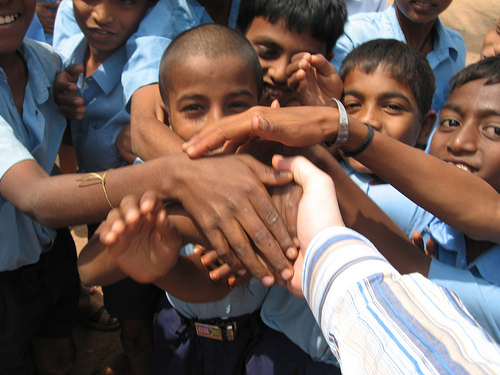 Yesterday I received an interesting email.
I say "interesting" because it resulted in my writing this post… and maybe some more will come of it.
It was from a guy who was let go from him job late last year, and who is now "actively pursuing" self-employment. To that end, he wants to pick my brain.
Image: Yorick_R via Flickr, CC 2.0
I get quite a few emails like this, and I suspect that if you are perceived as a successful independent PR consultant, you do too. However, there were a couple of things about this particular email that stood out:
This person put "PR opportunity" in the subject line of the email, and began it by asking if I would be interested in talking with one of his current clients to see if some of their needs – I assume requiring a different skill-set from his – and my services would be a match;
He directed me to a few different web properties of his, so that I could learn more about him; and
The "picking brain" part of his email said this:
"Having freelanced in the past, I understand many of the hurdles and recognize that I am not much [of] a sales person (re: closer) when it comes to attracting new business.

"I partnered with someone who had this ability, however he has since accepted a lucrative, permanent position. That being said, I am currently working to apply my skills to my own endeavors (re: web site, blog, Twitter, etc…) and wanted to get insight into how you gained your first few clients and maintain your success."
For now, I'm not going to focus on the first two points above, or how I gained my first few clients (maybe that should be another blog post? would that be helpful?).
I'm going to focus on this bit: "… recognize that I am not much of a sales person (re: closer) when it comes to attracting new business."
Because it had my head spinning sooo much!
Is there a difference between attracting new business and closing new business?
If you're going into business for yourself, should you be particularly good at one, or the other, or both?
If you're going into business for yourself, does it matter if you're "not much of a sales person"?
Is a "good" sales person one who attracts new business, or one who closes new business?
I'm going to try to talk this through with you, and then I'd love it if you'd tell me what you think, and what your experience has been.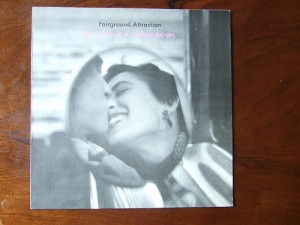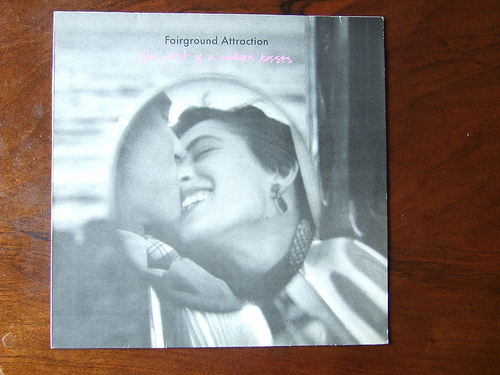 Attracting v. closing
In my opinion, there is a huge difference here. Attracting new business isn't all that tough, particularly if you're the kind of person who networks with a twist.
The more you put yourself out there, the more people will learn about you, and the inquiries will inevitably start coming in.
Image: Piano Piano! via Flickr, CC 2.0
The question is: how do you put yourself out there in order to attract the kind of business you want?
I believe this has a lot to do with how you position yourself and your business. If you position yourself as "cheap," you'll get inquiries from potential clients with small budgets.
If you position yourself as a freelancer, you'll probably get more inquiries for short-term, and smaller, projects. I'm not saying there aren't people who've been successfully freelancing for years, but I personally don't want potential clients to think I might be here one day, gone the next… and I do think there's that connotation with the word "freelance."
If you position yourself as a publicist, you'll get a lot of media relations inquiries.
Closing, on the other hand, is a whole other ball game.
To close business, you have to show the potential client that there's substance beneath what attracted them to you in the first place, that you understand what they're trying to achieve, and how you can help them achieve it.
And I think chemistry plays a big part as well. I know I've said this before, but at the end of the day, people do business with people.
If a potential client is not comfortable with who you are as a person, there's really no reason for them to do business with you. Why should they, when they could do business with almost anyone else?
Now, I know many agencies have people dedicated to sales, or business development. Even if you're a solo pro who's going to partner with someone, then you can split up the business' tasks based on whose skill-set is better at certain things.
Truthfully, I used to be petrified of the term "business development."
But I don't have that luxury any more … because when I'm in business for myself, by myself, I have to be that business development person, particularly when I'm running a small shop.
And I get a huge adrenalin rush – huge! – when I'm able to successfully sign off on a new deal or client.
So I try to attract the kind of business I'd like to work on, through the various groups I'm involved with, through my interactions on social platforms, through what I say, speak on, write about.
And I do my damnedest to close those clients through putting in the best proposal I possibly can, and following up (without being a pest).
Do I close all the inquiries that come to me?
No. Because I don't want to work on them all.
But those I go for? Eight times out of 10, I close 'em. Hopefully, I'll continue to do so.
And then I have to do a good job, so that the client stays with me (if there's an option to renew), has good things to say about me even if it doesn't, and thinks of me when another opportunity arises, or passes my name onto someone else.
In other words, I try to get my work, network and reputation to do the "selling."
But then I have to close.
I just don't see how you can go into business for yourself, particularly in a relationship-based business like ours, and not be a good closer in order to continue running a viable business.
I'm still thinking about this, but this is as far as I could get today. What do you think?