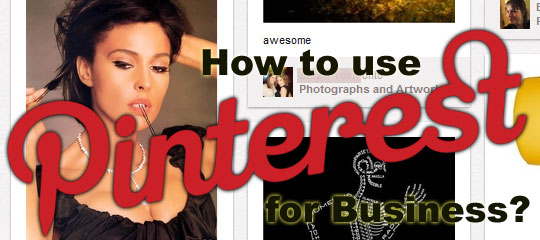 Guest Post by Alicia Lawrence
By now your seasonal marketing campaign should be well under way. And even though you've placed your media buy and have your media relations program in gear, are you still looking for that extra edge to your marketing efforts?
Image: Kris Olin via Flickr, CC 2.0
Especially if women are your target market, Pinterest is an invaluable tool to add to your marketing toolkit. Below you'll find three ways to boost your seasonal marketing with Pinterest.
1. Deck the halls… or boards
Time to get into the season and share that Christmas spirit with your followers, who'll share that spirit with more of their followers (who will in turn follow you)! Take some time to create a few boards that show off your best-selling products and also inspire the giving (and buying) holiday spirit.
A few tips to follow:
Optimize your pins with a great graphic or image
Include keywords within your enthusiastic comment and the price if applicable
Make sure the link leads to the product, not just your site
2. Share the Pinterest love
Creating great boards is not enough. Share your pins on Facebook, Twitter, Google+, and Storify. Don't forget to include relevant hashtags and enough text to naturally include those keywords people will be searching for.
Do you have an email blast going out? Don't forget to include a link to your Pinterest board! Find ways to integrate the boards you just created to draw your audience further down the sales funnel.
3. Spread the good news
If you have great product reviews on Facebook, Amazon, or Twitter, include a section with it (1-2 sentences) in the comment of the pinned product. Consumers listen to other consumers more than they do to brands. Show that the comment is real by linking to the review in the comments, or by adding the Twitter handle of the user.
Before you start your Pinterest efforts, connect your business Pinterest account to your website so you can track how much extra "oomph" Pinterest added to your campaign. If you don't, there might be coal in your corporate stocking this year.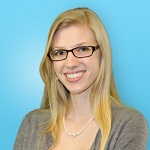 Alicia Lawrence is a Harrisburg-based writer and entrepreneur specializing in communication and health. Alicia works as a content coordinator for WebpageFX and is the founder of MarCom Land. For more about Alicia, visit her website or follow her on Twitter @Alicia_Lw.